Getting weird at Transilvania International Film Festival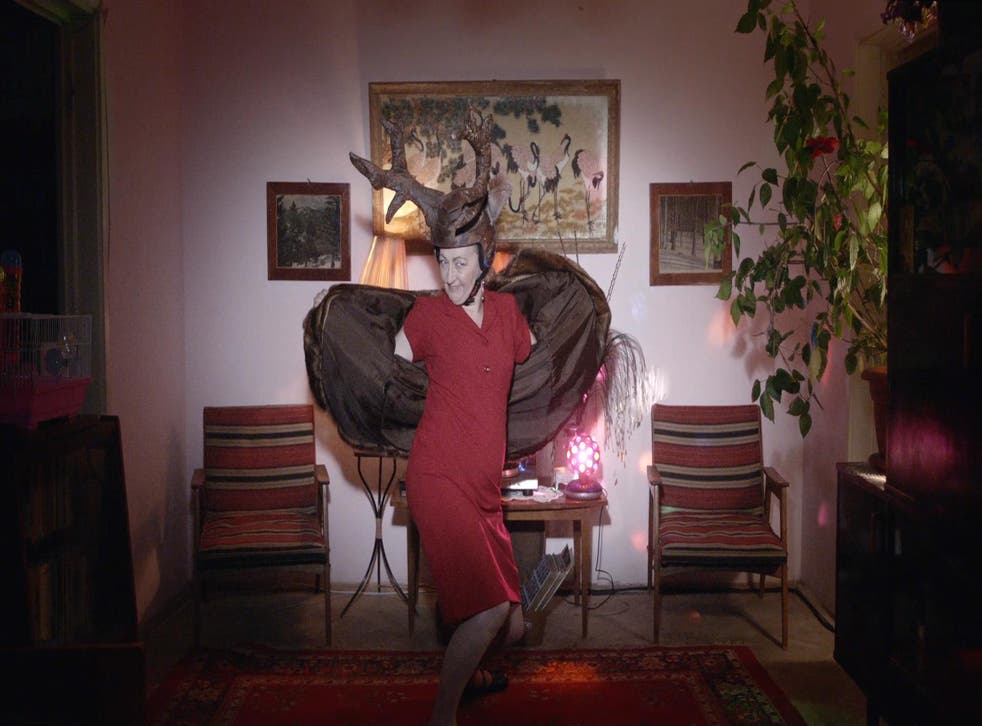 Transylvania is one of those places that immediately evokes a very defined image, but perhaps not one that involves excellence in film.
The Transilvania International Film Festival (TIFF) is in its 16th year now though and attracts a very fine set of films (and corresponding following of cinephiles) from around the world each year.
It takes place in Cluj-Napoca, the second most populous city in Romania and the unofficial capital of the historical province of Transylvania, which I found bathed in sunlight as I arrived at the tail end of this year's festival.
I hadn't had much of a chance to research the line-up beforehand, which turned out to be quite a beautiful thing, my days typically revolving around waking up early and eating a hearty breakfast before opening up the programme and thinking 'what shall I see today?', that decision only being informed by brief plot synopses and trailers.
I packed about five movies in a day and - maybe it was a state of mind thing, maybe it was a travelling alone thing - my viewing choices skewed toward the weird, TIFF, as it transpired, serving up a supremely and intriguingly fucked up selection of films
Below are the ones that really stood out to me:
Sister of Mine (Spain/Colombia) - dir. Pedro Aguilera
Weary film director Oliver (Julio Perrillán) spots a familiar face while watching porn - his estranged half-sister Aurora (Ivana Baquero). Compelled to track her down, the siblings' immediate bond strays beyond the platonic.
There was a more timid version of this film that would have simply been about two people trying to be together in a world that tells them it's wrong, but, fortunately, this is not that movie. Instead, incest melodrama Sister of Mine becomes about the sexual attraction to transgression and the taboo itself. With a little bondage, voyeurism and violence along the way, it is an unflinching insight into human lust and, though not perfect, is a constantly engrossing and brave piece of filmmaking.
On Body and Soul (Hungary) - dir. Ildikó Enyedi
Socially awkward love blooms in an abattoir.
This film about two reclusive colleagues finding they are not alone in the world while working a simultaneously devastating and mundane job in a slaughterhouse deserves to be huge.
It is funny, dark and thoughtful and sees incredible performances from lead actors Géza Morcsányi and Alexandra Borbély, going to bleak places you might not expect as the pair struggle to overcome their social anxieties and just be together.
Wild Mouse (Germany) - dir. Josef Hader
Hader writes, directs and stars in this dark comedy about a music critic who is made redundant by his magazine employer in favour of a less talented but fresher and cheaper young journalist, embarking on a bitter revenge mission against his editor.
It's Breaking Bad in a lot of ways, but protagonist Georg's 'fuck the world' rebellion isn't as successful as Walter White's and he becomes an increasingly pathetic figure. Not the best film I saw at the fest but the funniest.
Viens! (Come!) - dir. Michel Reilhac
Presented with the option of six virtual reality films, I opted for this erotic one from one of Lars von Trier's producers, Michel Reilhac.
It opens in an empty warehouse filled with billowing white sheets, before a diverse mix of people emerge from behind them and caress before staging a full-on orgy.
The 360-degree video is intentionally dizzying and overwhelming, sometimes making you, the viewer, a giant, sometimes a dwarf.
At one point there are people fucking in every inch of the 360-degree plane. It's not porn though, it's strangely ambient and soothing as opposed to titillating. There's no narrative, but it's an intriguing look at the potential for VR in terms of mood and atmosphere.
6x9 - by The Guardian
Wandering through the festival's InfiniTIFF building (focus on VR and pioneering styles of cinema) I was asked if I wanted to be stuck in a small empty room with VR goggles giving me the experience of being in solitary confinement.
"Sure!" I said, and 6x9 turned out to be a very thought-provoking insight into the plight of too many prisoners around the world, drawing attention to the hallucinatory, dissociative and generally psychologically damaging effects of being put in a small room alone with simply a hard bed and a dripping toilet. Horrifying.
Romanian Shorts - dir. various
I think we often set expectations quite low for short films, predicting them to be amateurish due to their briefness. There was some impressive shorts in this selection from Romanian directors however, whether it was First Night, the uncomfortable story of a father buying his shy, teenage son a prostitute, Broken, a black-and-white one-shot focusing on a brutal argument between a couple, Date Night, a hilarious short about a couple getting the spark back in their relationship by robbing a bakery or Offstage, a superb, surreal film from Andrei Huţuleac in which a theatre director is kidnapped by an aspiring actor and his overbearing mother and "treated to a number of bizarre performances by them in their living room.

Join our new commenting forum
Join thought-provoking conversations, follow other Independent readers and see their replies