Woman In Gold, film review: A canvas too cosy for Helen Mirren's dazzling lead
(12A) Simon Curtis, 109 mins Starring: Helen Mirren, Ryan Reynolds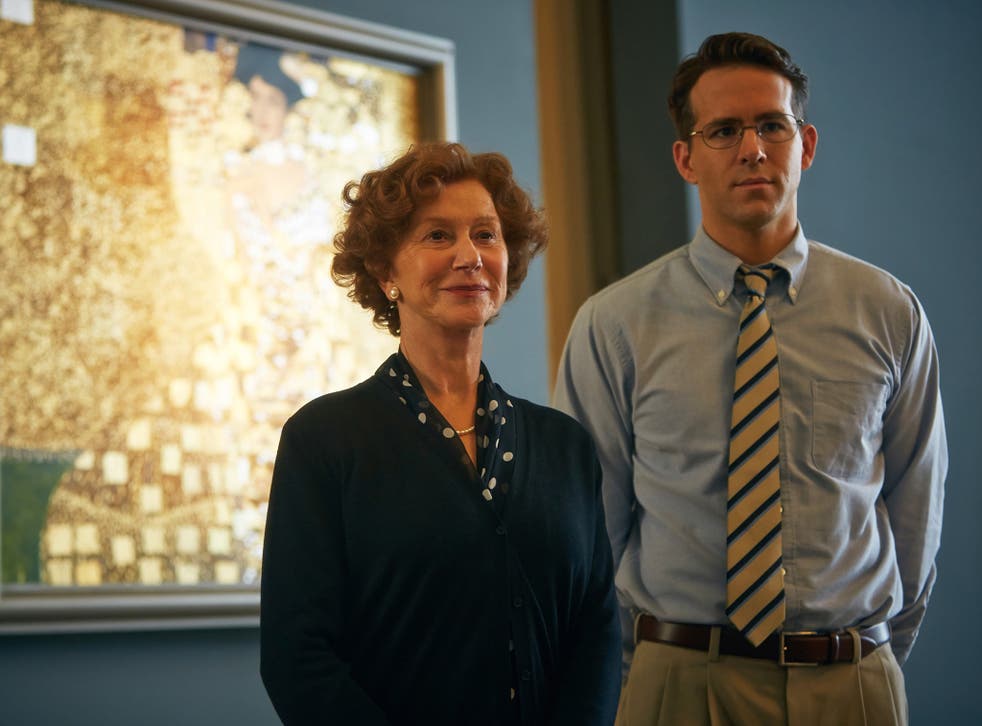 Woman in Gold is a film about an Austrian that is set partly in LA and partly in Vienna, but still feels like a thoroughly British affair. It follows a similar trajectory to that of Stephen Frears' Philomena and boasts a superlative performance from another of Britain's Dames.
Again, this is a story about on odd couple on a mission together. Instead of Judi Dench's grieving mum and Steve Coogan's world-weary journalist in pursuit of a missing son, we have Helen Mirren as an elderly Austrian-Jewish woman living in LA and Ryan Reynolds as the lawyer who helps her in her fight to reclaim the painting of her aunt plundered by the Nazis many years before.
Maria Altmann's aunt was Adele Bloch-Bauer. The 1907 portrait of her, Woman in Gold by Gustav Klimt, is worth more than $100m and is regarded by the Austrians as their Mona Lisa. Altmann (Mirren) enlists a struggling young lawyer, Randol Schoenberg (grandson of composer Arnold Schoenberg), to help her get the painting back.
Mirren is initially very funny in a Maureen Lipman-like way, scolding and cajoling Randy into helping her. The way she pronounces "strudel" ("strooodel!') manages to make the pastry seem like a threat and an invitation. Inevitably, she soon has the likable lawyer under her thumb. Mirren's performance gains in depth and pathos as the film progresses and as we see flashbacks to the Vienna of her youth. Shot in desaturated colours, these flashbacks evoke both the cultural splendour in which she grew up and the brutality of the Nazis.
There is something a little cosy about the storytelling – an emphasis on Maria's eccentricity and Randy's scattiness – that risks diminishing the emotional impact of some dark themes. The director Simon Curtis, who was inspired to make Woman in Gold by a BBC documentary about Altmann, works hard to provide a feelgood ending and touches only fleetingly on the anti-Semitism that persisted long after the Klimt painting was originally looted.
Join our new commenting forum
Join thought-provoking conversations, follow other Independent readers and see their replies