Zach Braff's new film Wish I Was Here debuts at Sundance - review
Sundance Film Festival: Braff is still a master at combining the hard facts of life with humour, but he moves into mawkishness in the last act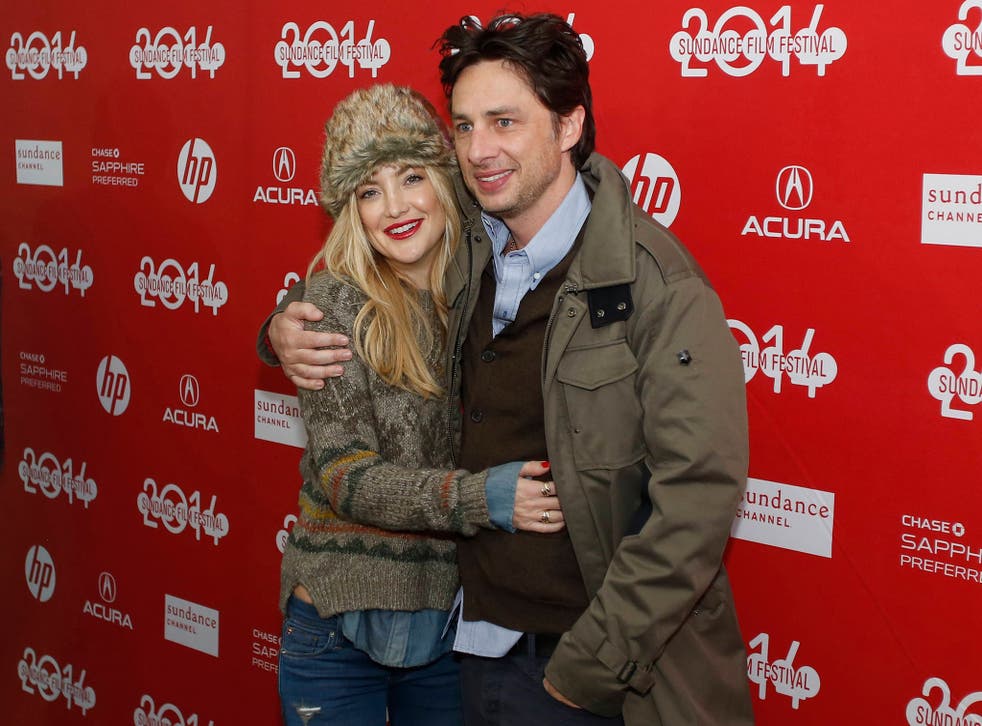 Back in January 2004, when Zach Braff premiered his last film Garden State at Sundance, the world was a different place. Facebook had not yet been founded. Peter Andre was a pop star. Miley Cyrus was not. Deep seismic shifts may have occurred in pop culture, but with Wish I Was Here Braff shows how little has changed for him: he's still staring into the great nothing, puzzling out the big questions of life.
Just as Garden State spoke to the youth it was written for, Braff, now 38, wrote this for his own frazzled generation: the age group who are neither young nor old, wondering if it's time to give up on their dreams. Set in Los Angeles, where Braff has worked all his adult life, he plays Aidan Bloom, a never-got-started actor.
His wife Sarah (Kate Hudson) loyally inputs data, Chandler Bing-style, so he can pursue his path. But when Aidan's father is diagnosed with terminal cancer, the Blooms have to pull their two children from their private Hebrew school for an experiment in home schooling. Add Josh Gad as Aidan's Comic-Con obsessed, internet-trolling brother, and it's clear that Wish I Was Here doesn't just merit the hashtag #firstworldproblems but #onlyincalifornia as well.
Death, to Braff, is the great shifter of the living. Andrew's mother was killed off in the first frame of Garden State, and now the impending end of Aidan's father means that his son must confront adulthood. Just how hard this will be for a man who still daydreams he's a spaceman (cue Braff in more latex than during his tenure on Scrubs) is evident in the amount of universalisms he has to be told.
From 'forward is the only direction God wants us to go in" to 'the bravest thing we'll have to do in life is face the end of it " Aidan is force fed wisdom, but he seems to move forward the most when he and the kids blag their way into test-driving an Aston Martin. Driving a convertible down the Pacific Coast Highway: surely one of the greatest ways for a man to still feel alive.
Braff is still a master at combining the hard facts of life with humour, but he moves into mawkishness in the last act, which will drive his critics to distraction. Always provoking a Marmite-like reaction, the director has been scorned for getting the $5million to fund the film from Kickstarter. Focus Features immediately bought 'Wish I Was Here' after its premiere, perhaps proving his detractors' point: he's no longer an independent film director.
Yet Zach Braff is one of the few able to package the muddled mess of being a man for a mainstream audience. At one point, Aidan says, "we can all get stuck for a chapter and it's hard to shift."
Whatever kept Braff stuck from directing for ten years, it's a welcome return. And everyone's looking forward to the movie about a mid-life crisis in 2024.
Join our new commenting forum
Join thought-provoking conversations, follow other Independent readers and see their replies