Wine and Women: 'High priest of underground film' Jonas Mekas's secret to a long life
The filmmaker reflects on some of the bizarre anecdotes contained in his new book 'A Dance With Fred Astaire'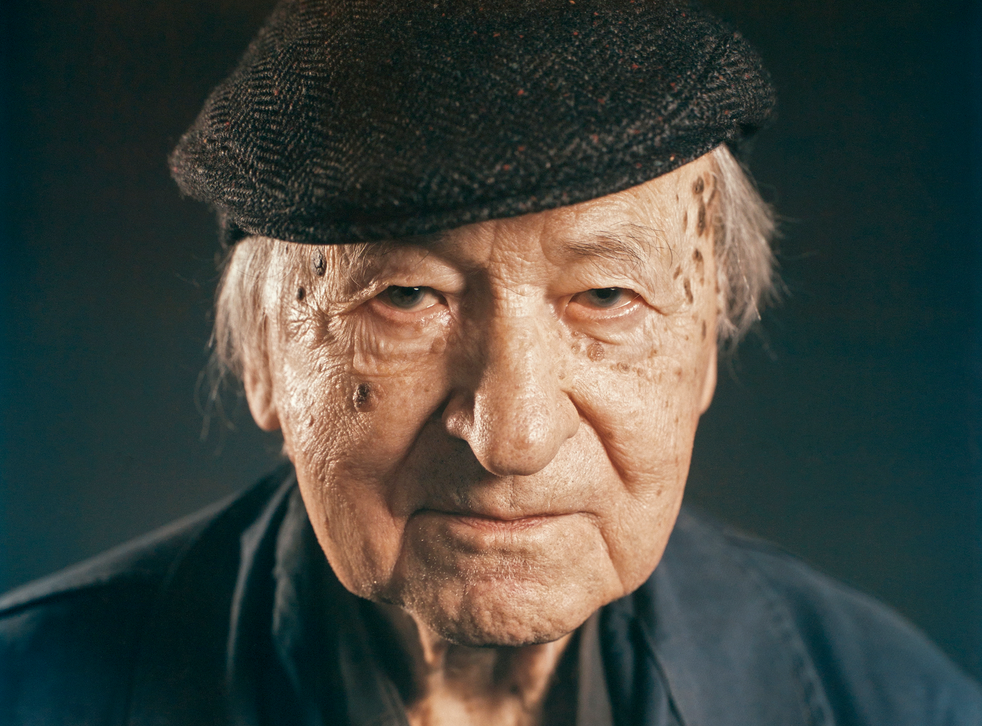 Wine and women... in moderation. That, according to the sprightly nearly 95-year-old filmmaker Jonas Mekas, is the secret of a long life. As he sips sparingly from a big glass of Merlot, Mekas, the "high priest of underground film", reflects on some of the wondrously bizarre anecdotes contained in his new book, A Dance With Fred Astaire.
Everyone is in the book: artists, movie stars, politicians, writers and even a ghost or two. You'll find Andy Warhol in one chapter and Jackie Kennedy in the next. Yes, Mekas did dance with Astaire (it was when his friend Yoko Ono was shooting a scene from her film Imagine); yes, he did have the next door room to Janis Joplin in the Chelsea Hotel and could hear her ("practicing her amazing voice but I could hear all the other sounds too"); yes, in his hungry years, he and his brother did once eat up all the cookies at a party held at the house of Anais Nin at Washington Square.
Mekas, who was born in 1922, has been a fixture on the New York underground art scene for so long that the circumstances in which he first arrived in the US in the late 1940s are sometimes forgotten. He grew up in a remote village in Lithuania, loving "poetry and nothing much else." The town didn't have a cinema and he didn't see any films at all until he was a teenager. He was ready with a camera, though, when Soviet tanks arrived in Lithuania in 1940, and went on to he work with the resistance press during the Nazi occupation. "It was completely secret. Not even my brother knew about it," he says of his activities.
In 1944, with the Russians about to come back and the Germans on the verge of retreating, Mekas and his brother Adolfas tried to flee. They took a train to Vienna but were detained by the German military police en route and thrown into a labour camp near Hamburg alongside German and Italian war prisoners.
"When I look back, very often I see that it was me not knowing real life and being naive about it that helped me to survive," he reflects. Mekas had to work 16 to 18 hours a day in the camp. The food was terrible (he remembers seeing giant worms in the soup.) The French wanted someone to complain but were reluctant to do it themselves. Mekas was therefore chosen for the task. He went, Oliver Twist-like, to the camp commandant and told him that the prisoners wanted better food. "He (the commandant) looked at me as if he was looking at a child and said the soup was very good."
Instinct told Mekas not to press the point and he was allowed to leave unharmed. "There were several other such situations that helped me to survive the wartime."
When peace came and Germany was divided into zones run by the allies, Mekas, still in his early 20s, ended up in a displaced persons' camp in Wiesbaden. He was able to study philosophy at an open university in Mainz and to watch some old Hollywood movies which the Americans allowed to be shown in the camp. These were mainly "very bad," cheap westerns and cheap melodramas. In French-controlled Mainz, though, the films shown were much better: Renoir movies, Cocteau's Beauty And The Beast, neo-realism and the like. "There, I realised that cinema had some possibilities."
During this period, Mekas kept a diary and took photos. This is what he has been doing ever since. His life is his work. He is a hoarder. "I don't throw out anything," he boasts. "As a diarist and artist, everything that is in my house becomes part of my working material. I never know when I will need it."
After the war, Mekas came to America as "a stranger, with no friends." He knew "nothing" and "nobody".
Access unlimited streaming of movies and TV shows with Amazon Prime Video Sign up now for a 30-day free trial
Sign up
"OK, let's face it, I came from war-time and post-war Europe where many things were forbidden. We were not familiar with what was happening in the arts in the so-called west, the modern United States," the dapper nonagenarian remembers. "We came like dry sponges. We wanted to see and hear absolutely everything there was. We were hungry for culture."
Mekas submerged himself in the art world. He went to poetry readings and screenings, very quickly made friends and became part of what he describes as a "new family." He became a champion of non-narrative, experimental cinema.
Noticing that the French had Cahiers Du Cinema, the British had Sight and Sound and Sequence, but that the Americans didn't have a proper film journal of their own, Mekas and his brother started Film Culture. When he started making his own experimental films and realised that no mainstream distributors wanted to show them, he launched his own distribution operation, The Filmmakers' Cooperative. It still survives today, as Anthology Film Archives. Mekas is currently busy raising $12m to build a library and cafe at the Anthology headquarters. "I have $6m already. It's hard work to try to find another $6m in another year." He has been approaching foundations, corporations and wealthy individuals. It helps, of course, that his illustrious artist friends like Cindy Sherman, Richard Serra and Ed Ruscha have donated work to help raise money.
From the start of his career, Mekas has been a fervent champion of free speech. In the early 1960s, he smuggled Jean Genet's film Un Chant D'Amour, notorious for its explicit homosexual imagery, into America in his raincoat and insisted on showing it. He screened Jack Smith's equally controversial Flaming Creatures, was arrested as a result and faced several years in prison but his friends hired a top lawyer, Emile Zola Berman, on his behalf. During the 1964 obscenity case, Susan Sontag and Alan Ginsberg were witnesses for the defence. He ended up with a six month suspended sentence.
The venerable filmmaker tells a wonderful story about Gerald Harris, the man who prosecuted him. "About a year ago, I received an apology [from the prosecutor]. He changed his mind and he apologised," Mekas chuckles. "Of course, I accepted the apology and we had a drink. He is now writing poetry. He moved to the countryside and he considers himself a poet."
Mekas has two new books coming out next year. He is as busy as ever and thinks that his childhood experiences of displacement and exile have helped him to maintain a youthful mentality. "I am always on the move in every area – in thinking, writing and in life, I keep moving forward. I can't stay in just one spot. There is so much happening," he says.
Many of his closest fiends, the mad visionary artist, filmmaker and archivist Harry Smith and Alan Ginsberg among them, are long since dead. He tells a strange story in his book about Harry Smith's spirit haunting the Anthology basement. Steps would be heard. Film cans would suddenly fly off shelves. He arranged an exorcism to get rid of the spirit but cancelled the exorcism, deciding that he should let Harry's spirit should be allowed to stay put. At that point, the strange bumps in the basement stopped.
Does Mekas really believe in ghosts or was he writing tongue in cheek? "These phenomenon of poltergeists, of some activity, some area between the physical body and the more spiritual levels of human beings…it has been recorded many times."
One reason Mekas doesn't much enjoy returning to Lithuania is because of the attitude in eastern Europe towards old people.
"If you are 60 or 70, they already treat you as if you are an old person. When I go there, they treat me as if I am 200 years old. When I go there, I begin to feel like that. They drag you down!" he protests. "It is very difficult [in Lithuania]. They froze under the Soviet regime in one spot. Two generations were educated under the Soviets. Even when they became free, those generations were still in charge of everything and so the thinking was very backward, very conservative…but it is beginning to change. Now I can connect with them. I could not connect with the older generation."
Warming to his subject, Mekas returns to the theme of moderation. "There are many things wrong with the current civilisation that don't permit you to age normally," he says. "We eat too much. We do everything too much, we destroy our bodies, our minds." He complains about the cult of youth.
Just because he is nearly 95, that doesn't mean he is old. I ask him how old he feels. "I feel more like I am 70," he says of his present frame of mind. "I don't feel that I am 95…I like all those things. I like women, I like wine but a certain moderation is needed in every area. I think that is one of the secrets," he confides as if this is one of the greatest nuggets of wisdom he has uncovered during his very long life.
'A Dance With Fred 'Astaire' by Jonas Mekas is published by Anthology Editions
Register for free to continue reading
Registration is a free and easy way to support our truly independent journalism
By registering, you will also enjoy limited access to Premium articles, exclusive newsletters, commenting, and virtual events with our leading journalists
Already have an account? sign in
Register for free to continue reading
Registration is a free and easy way to support our truly independent journalism
By registering, you will also enjoy limited access to Premium articles, exclusive newsletters, commenting, and virtual events with our leading journalists
Already have an account? sign in
Join our new commenting forum
Join thought-provoking conversations, follow other Independent readers and see their replies