The Independent to launch Independent Radar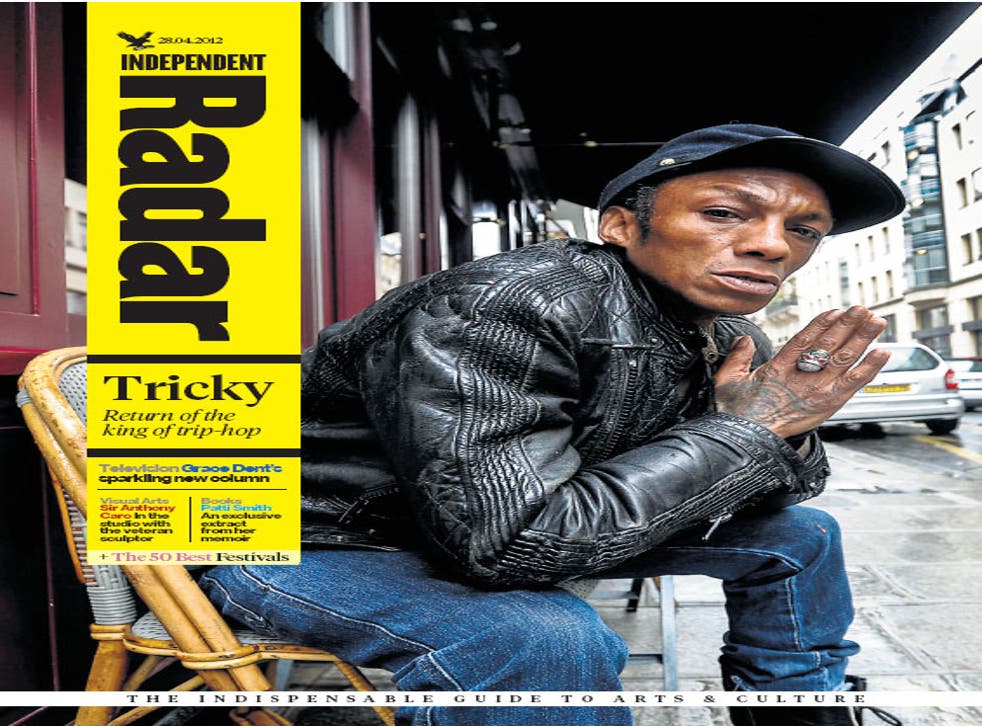 From Saturday, The Independent will include an indispensable new guide to arts and culture, Independent Radar.
A sign of the newspaper's continued commitment to providing readers with the best arts coverage, it'll combine a bumper run of interviews, features and reviews, expanded books pages, and a new curated listings section that'll help you pick out the best things to do every week.
This week Independent Radar includes a rare interview with Tricky, the returning king of British trip-hop; the debut of Grace Dent's unmissable television column; an exclusive extract from Patti Smith's remarkable memoir; and much more. We hope you'll agree that it's the most entertaining, comprehensive, and useful arts supplement every weekend - and a fantastic addition to a Saturday package that's still only £1.60.
Join our new commenting forum
Join thought-provoking conversations, follow other Independent readers and see their replies