The most popular Arts and Entertainment stories of 2010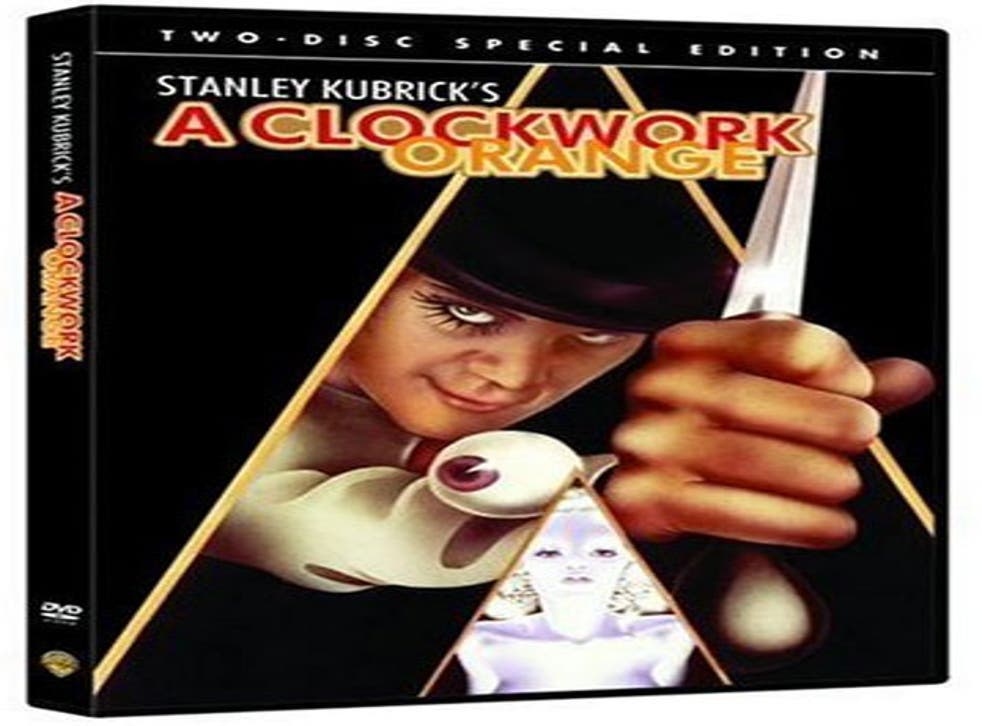 From the most controversial films ever to the most scandalous book bannings, your tastes this year have tended heavily towards the contentious and the profane.
The most popular picture gallery was our ' Banned' list of films - an article that ironically enough proved so controversial that we had to make a second list simply to satisfy the perverse whims of our readership.
Of course, 2010 hasn't all been pornography and depravity - you've found time for our top critic Anthony Quinn's 100 best films too, alongside lists of terrible sequels and even worse three-quels.
And to prove you aren't all philistines, you've devoured our lists of the best summer and winter reads, the Sony World Photography Awards and even the best bricks-and-mortar bookshops.
Hundreds of thousands of you were drawn to the news that Mark Twain's memoirs may finally be on the horizon, and just as many found themselves more than a little piqued by the details of Gandhi's apparently uproarious sex life. You were intrigued by the mysteries unravelled by the Hubble space telescope, and more than likely turned green with envy by French teenage parties which ended up like real-life episodes of Channel 4's youth show Skins.
So click on the links below to see the most popular arts galleries and articles of the year...
Articles
1. After keeping us waiting for a century, Mark Twain will finally reveal all
Twain is one of the USA's greatest writers, but he left instructions not to publish his autobiography until 100 years after his death - 2010.
2. Thrill of the chaste: The truth about Gandhi's sex life
Mohondas Gandhi is the father of modern India, and an adherent of chastity. That wasn't quite the whole story, though, contended his latest biographer Jad Adams.
3. Teen spirit: The 'Skins' sensation sweeping France
The Channel 4 teen drama 'Skins' wasn't just make-believe for teenagers in France, who seemed to take it more as a manual for life.
4. New batch of Apprentice candidates revealed
The latest and most odious batch of TV tycoons-to-be.
5. Camera-shy Banksy to appear on film at last
Way back in January, it seems that quite a few of you were keen to catch a glimpse of the man himself.
6. Erik Johansson: The art of manipulation
Embracing a new medium in a digital age, we pay homage to a young Swedish artist using digital manipulation techniques to make new and unique photography.
7. Hubble: Why the world-famous telescope will go out in a blaze of glory
At the start, few people thought the world-famous imaging satellite would ever take off. How wrong they were - we celebrate 20 years of gobsmacking cosmic imagery.
8. Paris decides exhibition about teenage sex is too raunchy – for teenagers
A rare blast of puritanism from France, as teenagers are banned from an exhibition celebrating their own sexuality.
9. First the actors, then the set... now the world's unluckiest film loses its backers
It doesn't rain but it pours for Terry Gilliam's ill-starred Don Quixote movie - here we examine the latest in a series of disasters for the film-maker.
10. Royal Mail unveil classic album cover stamps
The Royal Mail attempts to get hip by enshrining classic records of changeable quality on a set of commemorative stamps.
Galleries
1. BANNED: The most controversial films
A collection of the most shocking films in history.
2. 100 Best Films: numbers 20-1
Independent film critic Anthony Quinn's 20 favourite films of all time.
3. BANNED: Books you could have been jailed for reading
The ten most controversial books to have been banned in Britain and around the world.
4. BANNED: The most controversial films - Part II
A second helping of the most shocking films in history - this time suggested by you.
Just in time for Christmas, the 50 best books for the cold nights ahead.
6. The movie sequels that went one too far
Not controversial, these, and only shocking due to how bad they are, it's our list of the most disappointing 'three-quels' of all time.
7. Sony World Photography Awards 2009: The best photographs in the world
Sneaking into this year's round-up are Sony's best photographs from around the world in 2009.
These are the 50 best books of this summer past - as chosen by The Independent's panel of experts.
9. Body to body: Dita Von Teese
It's not hard to explain the presence of this gallery in the Top 10 - it's Dita von Teese in a state of undress. For Art, you understand.
10. The 50 best book shops in Britain
From Hackney to Hay-on-Wye, it's our guide to the best book shops in the country.
11. 10 of the worst movie sequels ever made
10 of the biggest non-Christmas turkeys you'll ever have the misfortune to see; we watched them so you won't have to!
12. "I prefer the purity of nudes," says cheeky Rankin
Another 'arty' gallery of photographs, this time by national treasure Rankin. This one is definitely not safe for work...
13. From the Philosopher's Stone to the Deathly Hallows: My, haven't the Harry Potter stars grown!
We're not joking - didn't they used to look sweet, eh?
14. Sony World Photography Awards: Our pick of the shortlist
The best entries in the 2010 iteration of Son'ys prestigious award.
15. Harry Potter and the Deathly Hallows Part 1 - preview photos
Once you Potter, it seems, you can't stop. This gallery was one of the first looks at the latest episode of the all-conquering Harry Potter franchise.
Join our new commenting forum
Join thought-provoking conversations, follow other Independent readers and see their replies