Brits 2016: Stormzy criticises awards for lack of diversity among nominees in new song 'One Take Freestyle'
'Last year, they told the  mandem  that to be nominated you've gotta go on UK charts / So what do we do? We chart'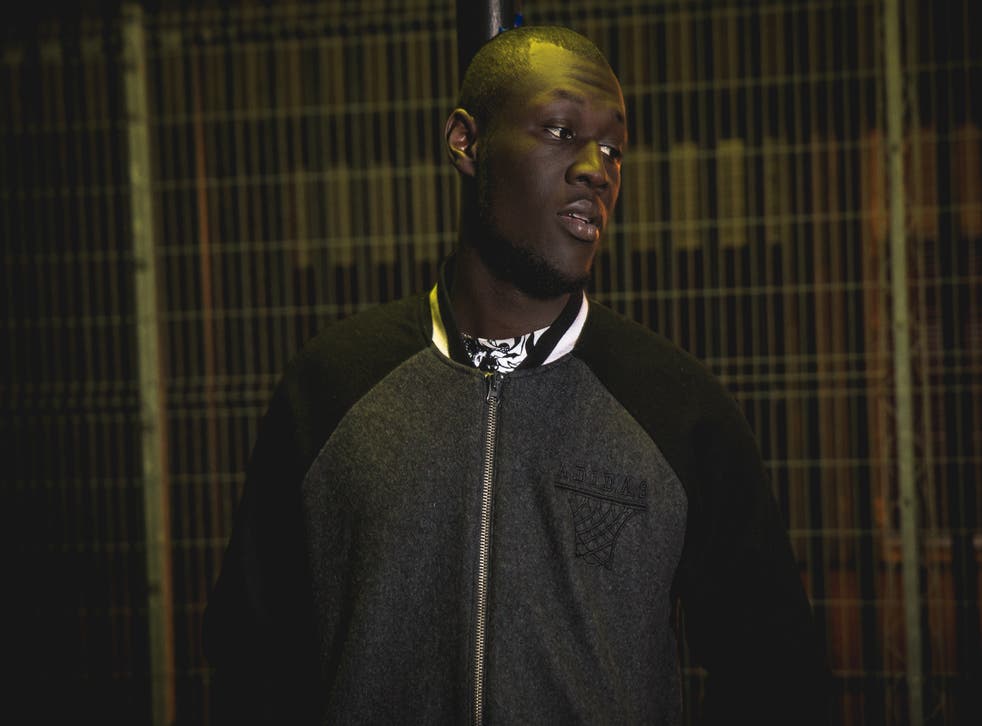 There's a lot of furore over the Oscar nominations this year, with not a single non-white actor being nominated for an award, yet - much closer to home - there's been another major controversy.
When the Brits were announced earlier this month most commented on Amy Winehouse being nominated for best female, ignoring the fact there are no black recording artists in any of the major UK categories (however, up for international artist is Drake, Kendrick Lamar and The Weeknd).
Grime artist Stormzy - best known for his top 10 single Shut Up - has criticised the awards in his most recent song and in an interview on Radio 1.
"It was such a great year for Grime and underground music," he said (via NME). "I thought maybe this year it might get celebrated.
"You know when you've got that little bit of hope and that little bit of faith, and then they didn't. I thought it was such a shame. It's just a matter of breaking the doors down and carrying on".
In his song 'One Take Freestyle' he also takes aim at the Brits once more, rapping: "None of my Gs nominated for Brits / Are you taking the p*ss / Embarrassing.
"Last year, they told the mandem that to be nominated you've gotta go on UK charts / So what do we do? We chart / Don't come here with your lies, don't start"
Grime artists to have charted within the UK top 40 in 2015 include Stormzy, Krept and Konan, Lethal Bizzle and Skepta.
You can read the full list of nominees here.
Join our new commenting forum
Join thought-provoking conversations, follow other Independent readers and see their replies