The Independent's journalism is supported by our readers. When you purchase through links on our site, we may earn commission.
Ólafur Arnalds covers 'Say My Name' by Destiny's Child for Late Night Tales - premiere
Three of his own compositions will appear on Late Night Tales - 'Kinesthesia I', 'RGB' and 'Orgoned'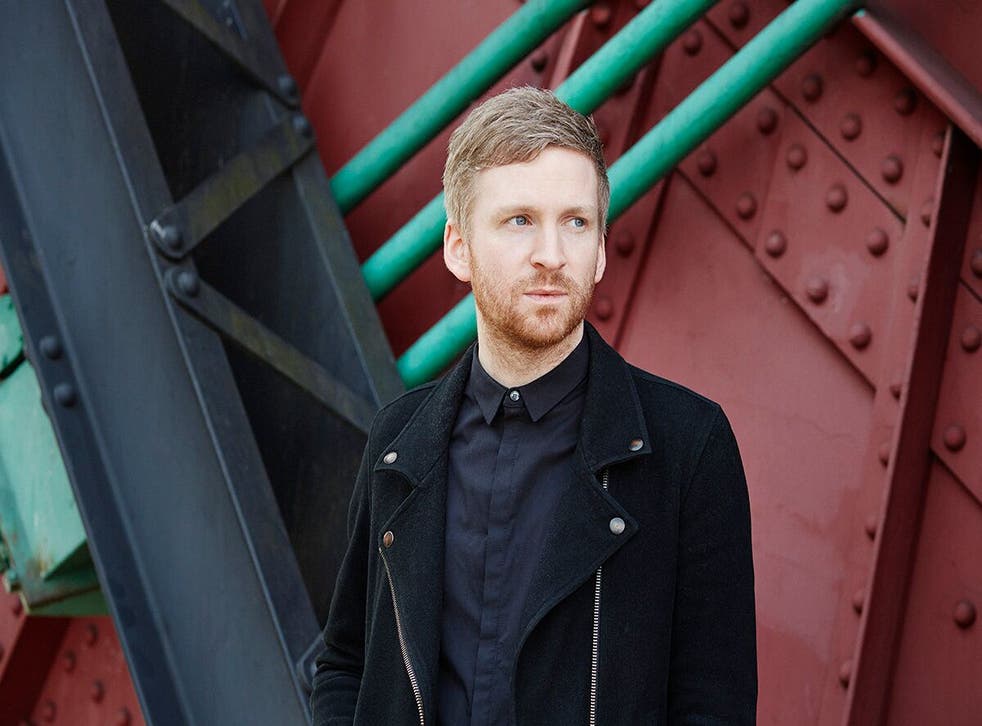 After his breakthrough album And They Have Escaped The Weight of Darkness and 2013's For Now I Am Winter, Bafta award-winning artist Ólafur Arnalds has directed the newest episode of Late Night Tales, set for release on 24 June this year.
He's put together a brilliant cover of Destiny's Child's "Say My Name" with vocals by Arnor Dan, with whom Arnalds collaborated with for the Broadchurch soundtrack. With slow, yearning strings and haunting touches on the piano ahead of Dan's gorgeous vocals, they've made this song their own.
We're premiering the track today on The Independent - listen below and let us know what you think:
He's also enlisted the help of bands Samaris and Hjaltalin, melding electronic experimentation with classical and elements of dubstep, and there's also going to be an exclusive reading by David Tennant.
Three of his own compositions will appear - "Kinesthesia I", "RGB" and "Orgoned" - through his techno side project Kiasmos.
Q&A with Ólafur Arnalds
What have you been listening to recently?
I'm all over the place these days. I've been starting my mornings with the L'African Jazz compilations; I'm collecting the vinyl. I'm a little bit obsessed with the good half of the new Beyonce record, especially the first track. I plan to spend today checking out the new James Blake record.
Your collaborations with Arnor seem to work particularly well - can you describe how you first started working together and how this has developed?
We met a few years ago and made a plan to write a song together for the Eurovision Song Contest, in a bar of course. Then we sobered up and realised that was a bad idea but we thought making music together might be a pretty good idea. Usually I'll compose the song for Arnór to write the vocal melody on top, this worked very well on 'For Now I am Winter' and then he has joined me for the end themes in both seasons of Broadchurch.
Music festivals guide 2016

Show all 20
What made you decide to cover 'Say My Name'?
When me and Arnór were touring together in 2013 we were quite obsessed with Cyril Hahn's remix of 'Say My Name' and started jamming with it in sound checks. So in a way this is a cover of a his remix. We ended up playing sometimes as an encore on the tour but never recorded it until now.
What was the first gig you ever played, and what's been the best so far?
I think the first gig I ever played was in my parent's garage and we invited the whole class from school. We were a punk band made up of 8-year-olds and one of our songs was called "Death". I can't really pick my favourite show ever out of over 400, but my last show at Barbican Centre was really special as well as Sydney Opera House last November.
Late Night Tales with Ólafur Arnalds is available for pre-order now on CD and vinyl
Join our new commenting forum
Join thought-provoking conversations, follow other Independent readers and see their replies