The Independent's journalism is supported by our readers. When you purchase through links on our site, we may earn commission.
Fakear interview: French artist on new album Animal, moving out of Paris, and the new electronic music scene
Exclusive: 'I think we're just beginning to see the possibilities of electronic music'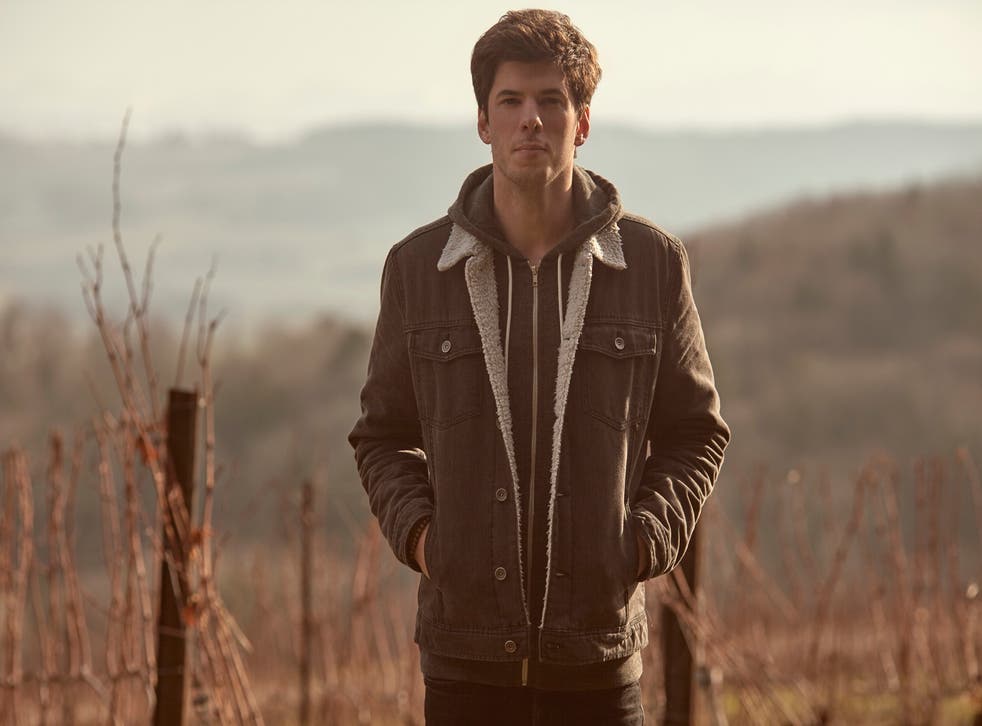 Hailed as something of a figurehead for a new, emerging electronic scene in France, Fakear, born Théo Le Vigoureux, is fittingly energetic ahead of the release of his debut LP Animal.
His UK label have done a fantastic job of tracking down the perfect interview setting. At the Booth Museum in Brighton, as The Great Escape festival rumbles on in the city centre, Le Vigoureux is sat at a table surrounded by cases filled with exotic bird displays; their fragile wings spread out as though in flight. Bird calls are played from speakers installed around the museum rooms and it's impossible not to be reminded of Animal's first single 'Sheer-Khan'.
"I worked on this album for a long time," Le Vigoureux says. "I'd composed a few tracks but thought this wasn't me… so threw everything away."
Things changed last year when the 24-year-old met his now-girlfriend, whom he describes as a "big inspiration". In three months, he had 12 brand new tracks.
"I used to be very rational and closed to any notion of spiritualism," he says, speaking of the moment they met. "And seeing her I began to believe in something else, these ideas of karma and exploring other worlds.
"There were many things I wanted to explain… my use of the vocals as animal cries. I didn't want to use voices just to speak with. I wanted people to see human beings as the animals. The music is more from my imagination – the philosophy and ideology of these countries – that I really wanted to explore."
Referred to as "a prodigy" by enthusiastic journalists in France, the Caen-born artist is joined in this wave of new music by producers like Stwo, Dream Koala, and Superpoze (Gabriel Legeleux), the latter of whom Le Vigoureux has known for years. French electronic music – from Jean-Michel Jarre in the 70s to St Germain and Daft Punk in the early 90s – has always been about breaking new ground, and Fakear, with his mini-album Sauvage making it into the Top 10 on the French LP charts, is its best and brightest new hope.
Comparisons have, perhaps inevitably, been drawn between Fakear and Daft Punk, but this is perhaps more due to that excitement of someone else who could change how people view electronic music.
"We see electronic music as just for nightclubs – music for dancing and partying and that's all. But I think we're just beginning to see all the possibilities of electronic [music]. I don't party so much now – I'm an early bird. That's quite unusual in a producer, I think," he grins.
Enjoy unlimited access to 70 million ad-free songs and podcasts with Amazon Music Sign up now for a 30-day free trial
Sign up
"I don't focus on the hype too much. That's actually one of the reasons I moved from Paris, because it's like you're always at work. I'm not a working boy, I'm lazy," he says, laughing. "I want to do stuff from my bedroom. And all this hype… I don't care. For me it's about making music with friends."
It's a level-headed approach to music earning admiration from established artists such as M.I.A, who tweeted at Le Vigoureux asking for a collaboration (it's happening).
He isn't keen on Twitter, although almost as much has been made of his Facebook followers (one journalist noted 16,000 followers three years ago – today it's 100,000), as the music he produces.
"I don't care a lot about social networks," he says. "Not every fan on Facebook comes to see me live. If a venue is sold out – I'd see that as a sign that everything's good. But 100,000 followers on Facebook doesn't really mean anything to me."
In May, actors Emma Thompson and Michael Caine were quoted as saying they were "sick" of what they called "social media actors", citing what they felt was an epidemic of casting based on social media followers, as opposed to actual talent. The situation seems to be the same, if not worse, in the music industry.
"To me that's why punk or DIY bands are dying," Le Vigoureux says. "Because if you don't communicate on social networks you can't get signed. It's a shame, and it's funny because the rules for different platforms are mixed up. In the US and the UK Twitter seems huge – in France we don't have Twitter. It's all French people on Facebook. Twitter is boring."
The reputation of modern French music - I put forward tentatively - isn't that great.
He laughs – a relief, as it's a sensitive subject. In France an existing law requires radio stations to play at least 40 per cent of songs by French-speaking artists, which has restricted DJs to a rather limited set. Last year there was a minor rebellion as DJs boycotted the law, after culture minister Fleur Pellerin attempted to stop them from repeating more popular French artists; instead asking them to air out new material.
But the number of French language albums has plummeted, and in 2015 it was reported that the music industry in France had seen a 66 per cent drop in new releases between 2003 and 2014.
"It's not good at all," Le Vigoureux exclaims. "It's like France is an island for music. We have all these artists playing French music and speaking French, and it's all about French artists. That's one of the best things about electronic music… when you're playing instruments and samples, you can go anywhere.
"Our generation has to break this fixation on France, because we're influenced by so much outside of that, and we're much more connected now because of the internet. So to me there's no French electronic music any more – it's more like generational music."
'Silver' featuring Rae Morris, he explains, was intended as his own "pop tune" for majors, radio and, of course, for money.
"And radio in France didn't take it," he says, throwing his hands up, exasperated. "They said there's not enough pop in that track. It's too complex. So they give these tracks to a DJ and he remixes it to some awful thing, and gives it back to them. Which is when I say let's cross the Channel and go to the UK.
"A piece of art has to bring you to another place," he adds firmly. "And that's not into the Occidental way of life. I wanted to say that in this album. Talking about love, connections with each other. And living in France... I think the Occidental world is not the right place to say that."
You're saying that about the country with the 'romantic capital of the world', I point out.
"Where this stereotype comes from I have no idea," he shrugs.
Ironically he will play a DJ set at The Great Escape because, he claims, his own band doesn't cross the Channel.
"When I'm on my own it's more energetic, because it's straight to dancing. With the band we take our time to build an ambience.
"In a live show, for me it's all about energy. I think I let this rock star fantasy take hold – I want to finish a live show sweating, with the crowd worked up. So mixing the spiritual themes with this energy creates a kind of trance – quite a unique mood."
This summer he'll set off on a tour around France in July before a date in California at the HARD Summer Music Festival.
"With Major Lazer," he says, looking a little daunted for the first time. "I find them so fascinating, the Reggae influences, South American culture, dancehall. It's a fascinating cocktail." He breathes out – "woooah".
No pressure.
Animal by Fakear is out on 10 June via Counter Records; pre-order here
Join our new commenting forum
Join thought-provoking conversations, follow other Independent readers and see their replies