10 album covers that look suspiciously like other album covers
Without wanting to accuse anyone of ripping off another, the similarities in these sleeves are hard not to spot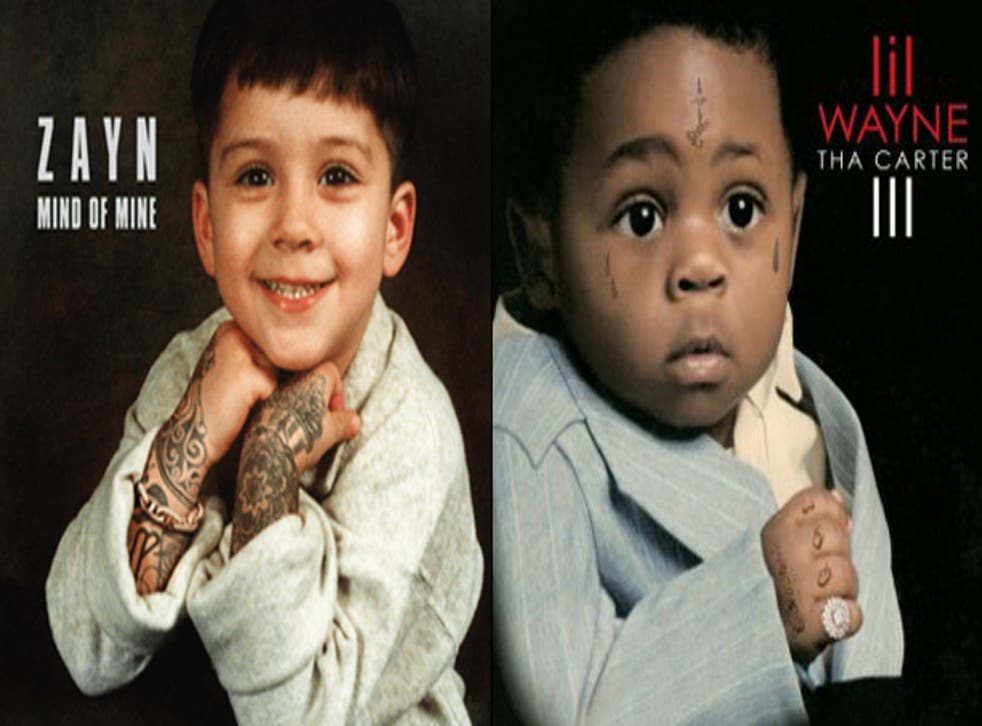 Zayn Malik is the latest artist to be accused of ripping off another for their album cover art.
His cute photo of himself as a baby covered in tattoos has drawn marked similarities with two of Lil Wayne's albums, prompting him to confirm that he's "not tryna be no rapper".
Dodgy Twitter lingo aside, the ex-One Directioner isn't the first singer to find themselves in the firing line for alleged copying.
There has been a whole host of suspiciously matching album sleeves, with comparisons being drawn most recently between Kanye West and Madonna and Coldplay and Bring Me the Horizon.
Take a look at some of the covers to raise eyebrows over the years:
The Life of Pablo by Kanye West (2016) and Nothing Fails by Madonna (2003)
In It for the Fun by Quant and Life in Cartoon Motion by Mika (2007)
A Head Full of Dreams by Coldplay (2015) and Sempiternal by Bring Me the Horizon (2013)
Renegade by Rage Against the Machine (2002), Little by Little by Oasis (2002)
Never Enough by Melissa Etheridge (1992), Greatest Hits by Bruce Springsteen (1995)
Elvis Presley by Elvis Presley (1956) and London Calling by The Clash (1979)
All 'N All

by Earth, Wind & Fire (1977) and Powerslave by Iron Maiden (1984)
Sorry by Caterina Valente (1967), It's Not Me, It's You by Lily Allen (2009)
Debut by Bjork (1993) and Baby One More Time by Britney Spears (1999)
Just a coincidence?
Join our new commenting forum
Join thought-provoking conversations, follow other Independent readers and see their replies