Ace Records: From market stall to one of the world's most innovative reissue labels
A back catalogue to die for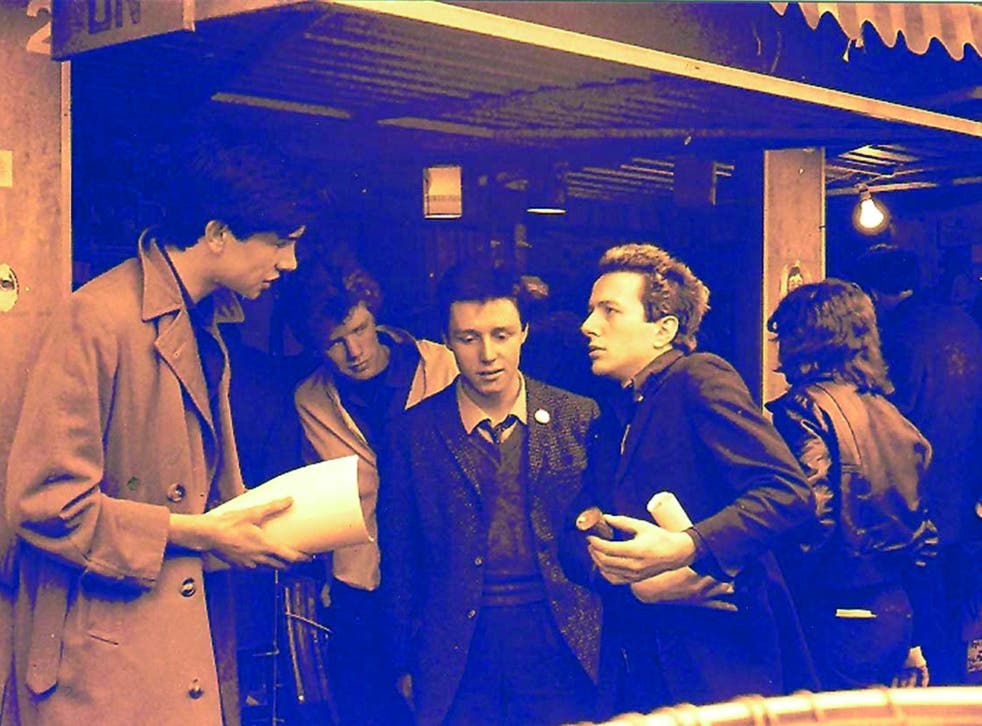 It sounds like a pub quiz question. Where would you find a masterclass in music selection from Bob Dylan next to a primer on Japanese rock'n'roll (rockabiri, anyone?) and singer James Carr's gut-wrenching version of the soul anthem "The Dark End of the Street"?
The answer can be found in an anonymous office-cum-warehouse in Harlesden, north-west London. It's the home of Ace Records, a company that has established a reputation as one of the most innovative and comprehensive reissue labels around – and one that celebrates its 40th birthday next month with a box set of 7in vinyl singles chronicling its history.
That solid reputation is built on a mantra that has always been: the best of everything. That means using the foremost experts in their field and remastering studios that are among the finest in the world. The result is a catalogue of some 2,300 titles that covers everything from the original version of "Louie Louie" (by LA doo-wop singer Richard Berry, in case you're wondering) to Sniff 'n' the Tears's top 20 US hit "Driver's Seat".
Yet it all started with a market stall in Notting Hill, where Ted Carroll, a former bank clerk, bus driver and latterly manager of a promising Irish rock band called Thin Lizzy, had decided to go back to his first love – records. He sold them, he bought them and catered for those for whom the smell of vinyl was as addictive as any drug. Soon he was joined by an old friend, the Belfast-born Roger Armstrong, who, after taking Celtic rock band Horslips out on tour, decided he wasn't cut out for the management life. Another stall was opened in Soho, followed in 1975 by the Rock On record shop in Camden.
The next step was a record label and Chiswick (a nod to Decca's then mighty London label) was born. To start with, new acts jostled with reissues on the company's catalogue – the 101'ers featuring a young Joe Strummer, Drug Addix (with a young Kirsty MacColl) and the Damned. Early chart success came with Rocky Sharpe & the Replays. On the reissue front, there was "Brand New Cadillac" by the UK rocker turned French icon Vince Taylor. "It was an very in-demand 45 and so we knew there was a market for that," recalls Armstrong.
Trevor Churchill, a former record executive, joined the label, forming the triumvirate of Carroll, Armstrong and Churchill that has given the company the music knowledge, vision and business clout it needed to survive. A deal was signed in 1978 with EMI whose eye was firmly on the new. "They didn't want oldies," says Armstrong, so a new, independent label was formed, taking the name of an American label it had already leased material from – Johnny Vincent's Ace label based in Jackson, Mississippi.
Wonderful as that connection was, it would be overshadowed by a link-up with the Los Angeles-based Modern label. In its heyday in the early Fifties it was the home of some of the most exciting blues and R&B, then being produced by artists such as John Lee Hooker, Elmore James and BB King. Since those days, it had fallen on hard times. BB King had gone and all that was left when Ace's representative Ray Topping made contact with the label in 1979 was a pressing plant. But the back catalogue, acetates and tapes remained. Ace started mining the archives, leading to wonderful reissues and a significant box set of King's early recordings. Ace later acquired the label and its back catalogue.
One of Ace's strengths has always been finding the right people who would sniff out a lead here, a newspaper article there or a lone release on a long-forgotten label that would, often after hours of combing phone directories and calling-up retired music business employees, lead to a treasure trove of rare tracks.
Deals were done, back catalogues searched and vaults mined and soon Ace was putting out on vinyl and later on CD, the cream of mainly American blues, R&B, rock'n'roll and soul. All the releases were carefully designed, annotated and marketed. For instance, soul music guru Dave Godin, the writer who had coined the term "Northern Soul", was invited to compile a series of "Deep Soul Treasures" artists such as Irma Thomas, Darrell Banks and Bessie Banks. NME critic Fred Dellar wrote: "The whole series is incredible. Why Dave Godin didn't receive a knighthood after instigating this run of classics is one of life's great mysteries."
Enjoy unlimited access to 70 million ad-free songs and podcasts with Amazon Music Sign up now for a 30-day free trial
Sign up
None of this would matter, of course if the music did not sound right, which is where Ace's state-of-the-art mastering suite comes in. "I would say that's our signature selling point along with the visuals and annotation," says Armstrong. "We have probably spent in the region of a million pounds on our studios over the years and they are still among the best in the world."
The company branched out into jazz and folk, and ventures into world music followed. Now there are compilations that cover early Japanese pop alongside Sixties French "yé-yé" music.
For Armstrong, the releases he is most proud of are three double CDs that tied the label to the weekly satellite Theme Time Radio Hour shows, hosted by Bob Dylan between 2006 and 2009. As Dylan's taste in music was eclectic, the CDs offer everything from Billie Holiday to the White Stripes, taking in Edith Piaf, Desmond Dekker and blues pianist Cripple Clarence Lofton along the way. "In some ways I think they provide a snapshot of what we are about as we gathered together many different annotators, as well as our own consultants and put together the most broad-based series of CDs we ever attempted. Everyone stepped up for that one."
How Ace will fare over the next 40 years is anyone's guess, but there's already talk of being able to offer digital downloads that contain a whole package of music, notes and images. The label has also turned full circle by offering more releases in vinyl.
Roger Armstrong's Top Five Ace releases:
"Burnt Toast and Black Coffee" – Mike Pedicin (CDKEND 210 - King New Breed Rhythm & Blues)
This is just the coolest hip record – the snap on the snare and the laid-back, world-weary vocal kills me. The only record you would need by him, but if you are going to make one great record then make sure it really is great.
"Keys To Your Heart" – 101'ers (CDWIK2 100 – The Chiswick Story)
A bit of an ego trip as I produced it, but listened to it again for the first time in ages as it is on the 40th anniversary vinyl box set, and it is a cracking good record that bridges the R&B scene of the early Seventies and punk rock.
Someone told me that when Julien Temple did the Joe Strummer movie he was asked what his favourite Joe record was, it was this by 101'ers (above) and I agree. Joe sort of revisited this post-Clash with Joe Strummer & the Mescaleros.
"I'll Run Your Hurt Away" – Ruby Johnson (CDSXD 049 - I'll Run Your Hurt Away)
The fragile, slightly cracked vocal delivers such pathos that it hurts. I discovered Ruby when I made two 10-day trips to the Stax/Fantasy vault, which was a fabulous time of my life and I discovered so much unissued material. I wasn't even aware of Ruby, even though this had come out and was delighted to find enough in the can for a whole CD of her work. Apart from the Stax recordings, she only made a handful of other 45s. This was included on a Dave Godin compilation, and the Take Me to the River: A Southern Soul Story set.
"Strut That Thing" – Cripple Clarence Lofton (CDCH2 1270 – Theme Time Radio Hour With Your Host, Bob Dylan, Season 3)
Everyone bangs on about the first rock'n'roll record, but when stuff like this was being made in 1935 you do realise it is just a continuum. This swings like crazy and though there were a few other issues of it none of them played at the correct speed – this one does as we dubbed it. I finally achieved my own 78rpm copy a while back.
"Besame Mucho"' – Richard Berry (HIQLP 017 – Louie Louie)
I compiled a Richard Berry LP and though "Louie Louie" and "Have Love Will Travel" are remarkable, this harks back to an earlier era and is one of the great boleros. There isn't a wasted note in Berry's svelte version and the sound is spectacular. The "Louie Louie" riff is from Rene Touzet's "El Loco Cha Cha" and this record has a Latin feel via LA running through it that adds a flavour to the R&B.
The Ace 40 box set will be available from next month (acerecords.co.uk)
Join our new commenting forum
Join thought-provoking conversations, follow other Independent readers and see their replies