Ady Suleiman shares his thoughts on mental health and reveals cover of Bill Withers' 'Lean On Me'
'When you're early in your career and promoting yourself, it's all about meeting new people. But when you're going through a rough time internally it's so difficult to act like everything is OK'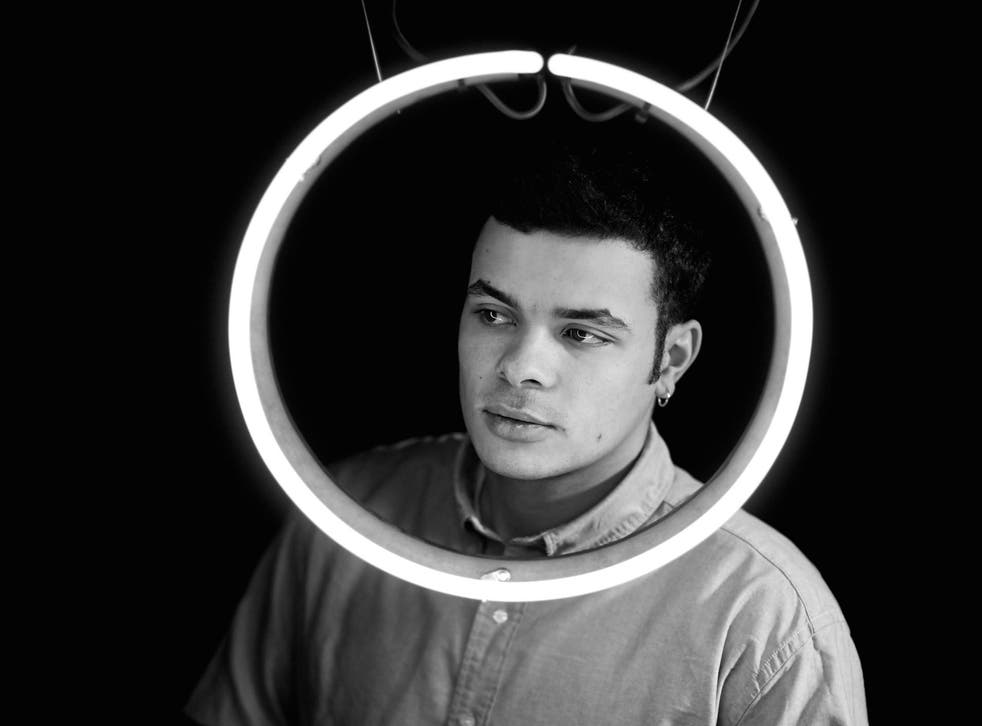 Ady Suleiman recently signed up to become an ambassador for London-based mental health charity CALM (Campaign Against Living Miserably), which helped him through a series of personal and professional issues.
To help them raise awareness he has recorded a new single - a cover of Bill Withers' classic soul track "Lean On Me" - and has written an article about his experiences.
Read the article and listen to the cover below:
Objectively, my last tour was a huge success. I was selling out venues. I had been signed to a major label, released two singles and was working towards the release of my debut album. As you would expect I was experiencing some extreme highs. But also some curious lows that caught me off guard.
I first noticed the effects when I had a serious panic attack before a live TV interview. It might seem understandable, live TV with little preparation can be really nerve-wracking. But if you knew me, this was uncharacteristic
When you're early in your career and promoting yourself, it's all about meeting new people. But when you're going through a rough time internally it's so difficult to act like everything is OK. Once in a blue moon maybe, but during a campaign the promotion is pretty relentless. This one interview happened to be my boiling point.
I think I was most worried about feeling I had to pretend - it was a time where I felt huge amount of stress and pressures from all angles in my life. I was feeling like shit and yet I was going on TV to smile and act stoked about everything.
The interview was all about me and my music, how I felt and what I had been up to. But I didn't feel like I could expose my true feelings. When you're in music and signed to a label people assume you're living the dream so you can't really complain .It was the first time I had experienced becoming totally overwhelmed by my thoughts and emotions. I was lucky in this case that I had a great team and an understanding interviewer – I managed to get through it and felt a huge sense of relief. I felt proud that I pushed through but at the same time I was anxious and bewildered about what had happened.
Enjoy unlimited access to 70 million ad-free songs and podcasts with Amazon MusicSign up now for a 30-day free trial
Sign up
I then went straight to play two high profile industry shows and the next day I embarked on my headline tour. I was going through the motions but I knew something wasn't right. I found myself suffering from bouts of anxiety and depression. I never knew it could be so debilitating. Turbulence in my personal life was also playing a part but the nature of the music industry definitely contributed to what was happening.
I'd always envisaged being signed to a label but I never expected it to come so quickly. I remember being slightly hesitant, there was still much more I wanted to achieve independently. But even though I knew I'd be foolish to believe all the label hype and promises that labels dish out, it plays to your ego.
Under the label I got to travel to some amazing places and work with some incredible people, but the music being made never met my expectations. The songs I was expected to write were never songs I intended to write. The record I was expected to make was never the record I expected to make.
Suddenly you have people critiquing your art, which isn't a problem, but when they're critiquing your art based on their own perception of what will succeed it's a problem. Because that's not what you're trying to present.
Always make the music you want to make and do what you want to do had been my one rule before signing. Don't let anyone fuck with your shit.
But it becomes increasingly difficult to do this when somebody else is holding the purse strings. The label is obviously responsible for making back the money they've spent on you and the longer it takes, the more pressure builds; and the more edgy and uncomfortable it becomes.
For me, the best things happen when they happen naturally, but the pressure on the label to make the money back stops them from allowing you to do things organically. It feels like so much is forced.
After my last tour I decided I wanted to regain much more control over my career and have less people having sway over the decisions being made. This caused some debate and wasn't the easiest decision to make. Despite disagreements you still make friendships!
Sow Ay illustrations on mental health

Show all 18
When the pressure was off I also had the chance to re-evaluate my situation and I realised just how much the stresses of the industry and the push and pull with my label had had on my mental health. Sometimes you don't know exactly how you're feeling until you stop and check in on yourself.
I found it very difficult to deal with my newly-discovered anxieties and I think this spurred my depression. I am still struggling with a lot of the symptoms. At first, I was embarrassed by it and felt like a failure. But I have found things that have helped, primarily looking after myself and being aware of what I am putting into my body.
I've stopped smoking weed, taking recreational drugs, and I have cut down considerably on my drinking. I've also registered with a GP and have received some therapy. The stigma around therapy and mental health stops many people from seeking professional help, but I would advise anyone to have a regular mental check up just to see how things are going.
When CALM asked me to do a Torch Song I was honoured. Funnily enough, at the time, I had never really had a torch song as such. Stevie Wonder's 'All I do' had helped me out when I was besotted with a girl but it was not really a torch song for me. I struggled to find one that was honest and relevant. I spoke to close friends and family to see if they had any ideas. It was my Mum who suggested 'Lean on Me'. I love Bill Withers and I thought the message was perfect.
Introducing Lean on Me on Soul Train in 1974 Bill said: "'There's one kind of love that much more consistent, that just say from one person to another regardless of whether they are male or female or anything, that just says, if you need me I'll be around there somewhere, I might be able to just, er, help you out a little bit."
To me, this epitomises how we should treat each other and be there for each other. I know there are people in my life who will always be there for me and who I will always be there for. Life would seem impossible if I didn't have that. This last period of my life has proved this without a doubt. And what started out as a borrowed Torch song is now my undisputed Torch song.
For more information on CALM visit here. Expect more new music from Ady soon.
Join our new commenting forum
Join thought-provoking conversations, follow other Independent readers and see their replies