Andrew Matheson interview: the Hollywood Brat who punched Freddie Mercury, stole from Cliff Richard and formed the UK's first punk band
'I thought we would take over the world'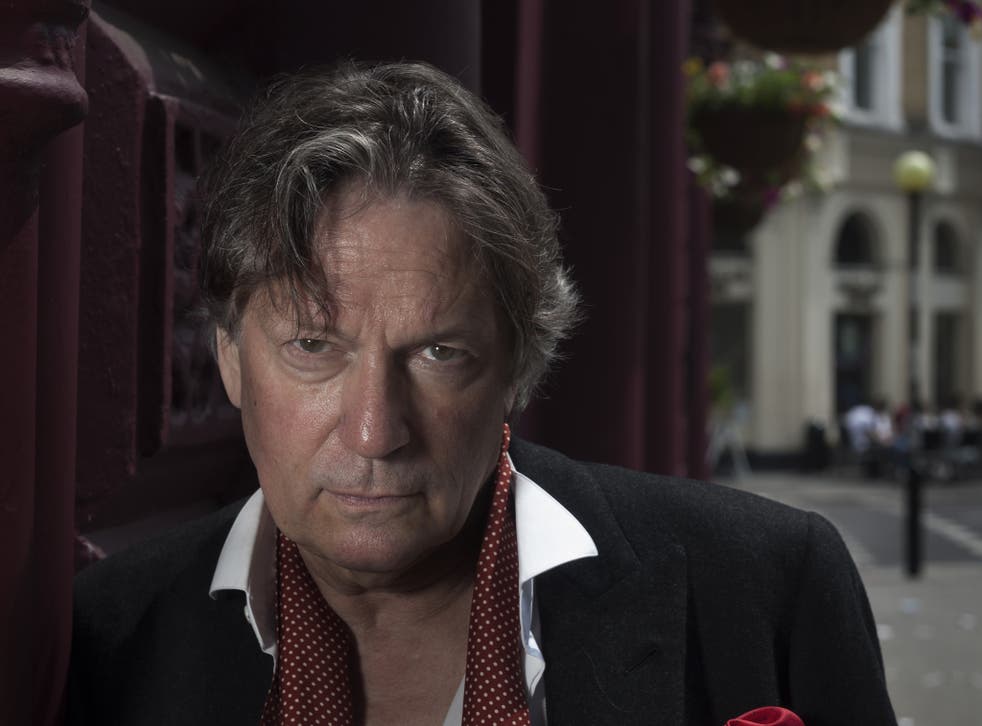 In 1971, a teenager called Andrew Matheson from Gillingham, Kent, arrived in London to blaze a trail. Punk wasn't yet born but its necessity was already clear to him. "The charts were full of either 'Chirpy Chirpy Cheep Cheep' or dreadful prog rock. Something had to be done."
Inspired by the androgyny of Marc Bolan and unsettled by the Stateside emergence of New York Dolls, whose shtick was much the same as his, he quickly set about forming a British equivalent, specifically a sneering, combustible rock act that might just shake British rock'n'roll out of its doldrums.
He auditioned tirelessly and rigorously, his bar set high; an early advert in the Melody Maker ran: "Drummer wanted. Young, slim, must look, act & think like a star. No beards, no chrome-domes, no fatties." Eventually he found himself four kindred spirits and announced the arrival of The Hollywood Brats, ostensibly the UK's first punk band. "I had massive self-belief," he says now, on this fine June day two generations later, "and a Hitler-like view of things. I thought we were going to take over the world."
But the world wasn't interested. Formed in 1971, the Brats lasted but four years, during which time few even knew of their existence, though Matheson does like to point out that The Who's Keith Moon considered them the greatest band he had ever seen. Their music was full of sneer and lippy self-loathing, and a sense of palpable violence that projected itself on to anyone that did happen to catch them live.
Their failure was abject but nevertheless made for a riotously entertaining story, and Matheson, who has dined out on its highlights for decades, has now turned it into a book. Sick On You - which takes its title from their most memorable song, about a man so disillusioned with his girlfriend he wants to vomit on her – might just be the most entertaining music memoir ever written. It's the tale of what happens to delusions of grandeur when they are met with great swathes of public indifference.
Matheson hobnobbed with (and stole from) Cliff Richard, punched a young Freddie Mercury in the mouth for having the temerity to call his band Queen (before renaming themselves, The Hollywood Brats were The Queen), and managed to alienate every record company that came sniffing. Even when his band was thrown a lifeline, Matheson managed to torpedo it. In 1974, Mick Jones, not yet of The Clash, introduced him to an eager Malcolm McLaren, convinced the Brats might just be on to something. Matheson considered McLaren a man of no substance, and sent him packing. McLaren had to settle for signing The Sex Pistols instead.
Few books skewer the aspirations of youth revolt quite as deftly as Sick On You. Presumably, I say to him, reliving it all must have hurt? "Oh, I broke down weeping inconsolably five or six times during the writing of it," he admits. For a moment, he is serious, and for a moment, I believe him. Then he laughs. "No, I'm lying. It was a blast. Look, it was a long time ago. I'm over it. And let's face it, it's a great story, right?"
By rights, the now sixtysomething Andrew Matheson (he goes all coy when I ask him his age) should resemble Steptoe: a toothless and bitter old man whose former appetites have left their scorch marks. Instead, he seems in unaccountably rude health, raffishly handsome, gloriously overdressed in a morning suit and polka dot scarf, and lewd on request. I go to meet him at his local, The Washington in Belsize Park ("a mere 50 minute walk from my front door," as he puts it), and there he is, propping up the bar, sipping eagerly on a pint of lager at the stroke of midday as if already thirsty for the next.
He is at once fabulous company and archly enigmatic. "I'm not overly mad about that sort of information being out in the world," he says in a rich, fruity transatlantic accent when I inquire what his parents did for a living. Eventually, he coughs up that his father was an officer in the Royal Navy, and something of an authoritarian who would whip his son – "with a belt" – in attempt to make him behave better at school. But to little avail. "I was hopeless. No school wanted me."
He left Kent for the capital as soon as he could, and barely saw his parents again. Nihilism was his overriding goal now: drink and drugs, and the enthusiastic fostering of chaos wherever he went. When his band finally did manage to ensnare the attentions of a record label, it had affiliations with the Kray Twins, and the relationship inevitably soured.
The book ends in 1975, with The Hollywood Brats in acrimonious tatters just as, around them, the spirit of punk is gaining momentum. Matheson reacted by fleeing the country. In the decades since, he has lived in Los Angeles, Toronto, Oslo, Paris and London. He is not sure, he tells me, whether he has ever had a proper job (though he does admit to a talent for carpentry), much less what passes for a normal life. I spy a wedding ring on his finger, but he refuses to confirm whether it denotes marriage, and when I ask whether he has children, he simply shrugs, smiles and says: "Possibly."
"If there is one thing I hate doing, it's facing up to reality. I am a notorious coward. So whenever something pops up on my horizon that looks a little too … raw, I leave, and I don't come back. Of course, this occasionally results in an attendant scrape of a razor blade across the heart but," a long theatrical sigh here, "that's just the way life goes, right?"
The picture he paints is a portrait of the eternal cad, perpetually down on his luck. But his appearance suggests something other. He looks, and acts, like a proper gent, a squire. He laughs. "I don't have money, no, but I am a smart, personable chap who has a few remaining charms. I don't do too badly."
And those few remaining charms might just have helped him stumble at last upon a career befitting his talents. More books are looming, he tells me, and his band's self-titled album – which originally only ever came out in Norway, and barely sold 500 copies – is now available in the UK. All of this brings opportunities. "I'm meeting all sorts of people," he says. "I met a Baroness last night at the House of Lords. Me! I'd love to be a politician myself, you know, and would make a splendid one if it weren't for all the skeletons in my closet." What sort of skeletons, I ask. He offers me a thespian's smile, teeth and gums. "Oh, all sorts of dreadful, dreadful scandals, of course," he says. He drains his pint with a flourish. "Another?"
'Sick On You: The Disastrous Story of Britain's Great Lost Punk Band' is published by Ebury press on 2 July
Join our new commenting forum
Join thought-provoking conversations, follow other Independent readers and see their replies