Arctic Monkeys, 12 years on: How 'Whatever People Say I Am, That's What I'm Not' defined a generation
A look back on the Sheffield rock quartet's debut record as it celebrates its twelfth anniversary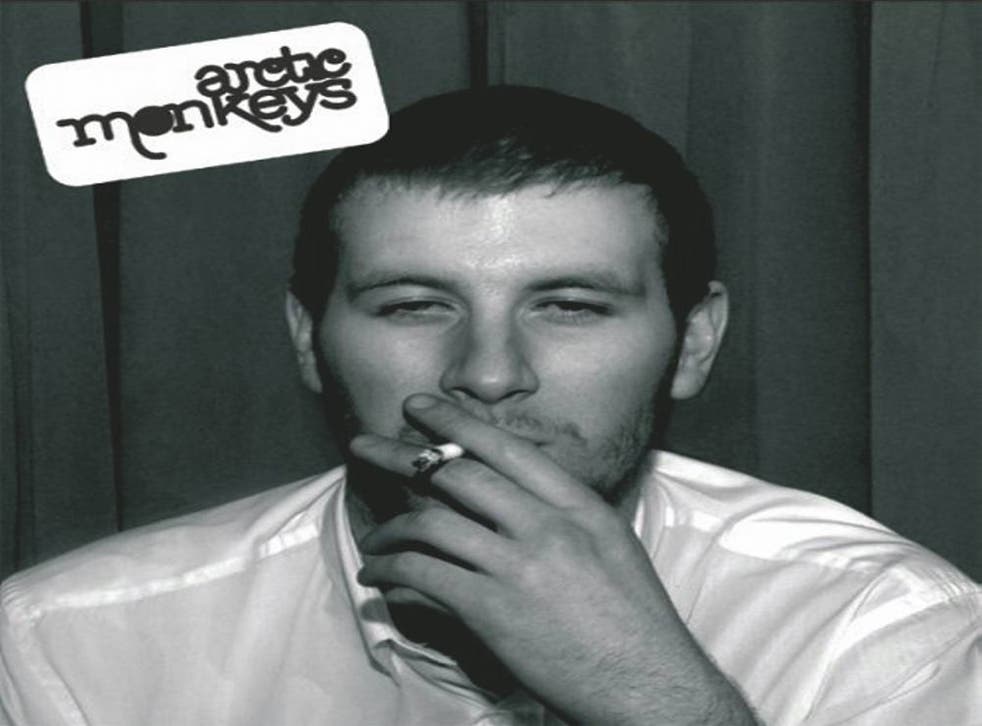 "We're Arctic Monkeys and this is 'I Bet You Look Good on the Dancefloor' - don't believe the hype".
There they are: the four words with which four lads from High Green, Sheffield first exploded into the public consciousness, the wry insouciance of which has since defined their modus operandi over five chart-topping albums, two Glastonbury headline sets and widespread acclaim.
A seemingly stark gambit, perhaps, but not when they had Whatever People Say I Am, That's What I'm Not - a debut record this week celebrating its twelfth anniversary – stashed up their sleeves, waiting to establish itself as the most generation-defining album release of the new millennium.
The how has been oft-told: demos entrepreneurially handed out at live gigs, outside venues and on public transport led to frenzied word-of-mouth across Sheffield from as early as 2003. Bolstered by the rising status of music-streaming sites (namely MySpace), songs from the demo were soon dispersed far and wide across the internet by fans.
By the time the record was released in January 2006, it was a ready-made success - hordes of fans who'd been dogmatically stating Arctic Monkeys were the "next big thing" for around three years were abated while the eyes (and ears) of those first-time listeners were opened by a force of nature about to change their lives forever, becoming the fastest-selling debut in British music history in the process.
The why is more unclear – or, I should say, less set in stone. At a time when most new music came in the guise of banal indie records from yet another post-Strokes knockoff (see: The Bravery, The Automatic), Whatever People Say I Am... lurched out of your speakers, grabbed you by the oesophagus and demanded you to listen.
It undoubtedly helped that frontman Alex Turner is a wordsmith who defied – and in turn, defined – his years. At the mere age of 20 (even younger when he wrote the songs), Turner placed the microscope on those events all adolescents experience and honed in on the minutiae of such encounters: drunk texting; industrial approaches to fake tanning; a few cans in the park and scraps down the taxi rank.
It was Turner's disillusioned commentary on such relatable subjects that proved universal, almost owing something to cinema's kitchen-sink movement but in the form of 13 indie songs (the album title itself a line of dialogue from Saturday Night and Sunday Morning - a 1960 film considered one of the first kitchen-sink dramas).
Consider the streak of rebellion layered throughout the album; take, for instance, "From the Ritz to the Rubble", which sees the song's nightclub-queuing protagonist swap jumpers in an attempt to dupe a rowdy bouncer. Proclaimed through loquacious first-person narrative ('Last night these two bouncers / And one of 'em's alright, the other one's the scary one / His way or no way, a totalitarian"), these lyrics and the music that surrounds them – created by Turner's fellow band members Matt Helders (drums), Jamie Cook (guitar) and original bassist Andy Nicholson - provided young adults across Britain with a soundtrack to their nights out, and to the anxiety before and after them.
Enjoy unlimited access to 70 million ad-free songs and podcasts with Amazon Music Sign up now for a 30-day free trial
Sign up
Whatever People Say I Am... has continued to do the same for a new generation - and was only a starting point. If anything, the album is best viewed as the commencement of a musical odyssey that has since seen Arctic Monkeys travel from drug-fuelled psychedelia (Humbug, 2009) to jangle pop (Suck It and See, 2011) and old-fashioned rock'n'roll (AM, 2013).
When you contemplate this evolution, generation-defining greats of the past unavoidably spring to mind; could people one day reflect upon those frenzied fans gathered in Sheffield venue The Boardwalk back in 2003 as we now do those packed away in Liverpool's Cavern Club over fifty years ago?
I'll save that argument for the next decade.
Register for free to continue reading
Registration is a free and easy way to support our truly independent journalism
By registering, you will also enjoy limited access to Premium articles, exclusive newsletters, commenting, and virtual events with our leading journalists
Already have an account? sign in
Register for free to continue reading
Registration is a free and easy way to support our truly independent journalism
By registering, you will also enjoy limited access to Premium articles, exclusive newsletters, commenting, and virtual events with our leading journalists
Already have an account? sign in
Join our new commenting forum
Join thought-provoking conversations, follow other Independent readers and see their replies