Ben Watt: Everything but playing by the rules
Ben Watt talks about three decades in music and returning to his roots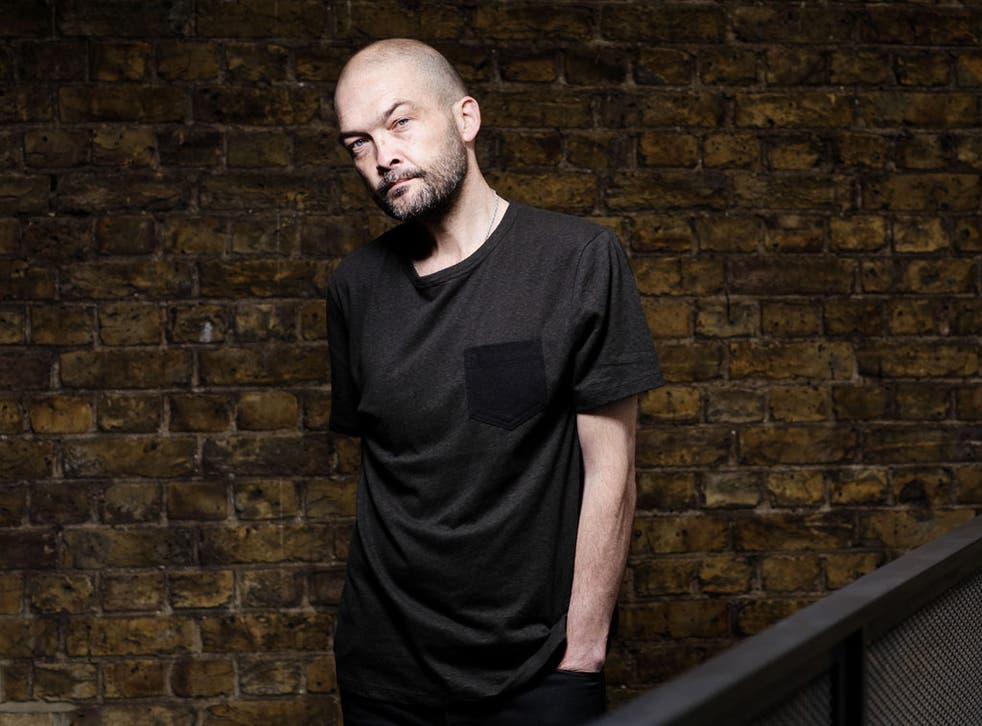 "You plod on, basically. You plod on." Ben Watt says this matter-of-factly, in his slight, slightly impatient voice, and accompanies it with a shrug and a sort of half-smile. We've been discussing his longevity in the music industry, and this is his way of accounting for his three-decade career, first as a solo folk artist, then with Tracey Thorn, the woman who would later become his wife, as part of Everything But the Girl, and then as a DJ with a penchant for deep house.
There have also been diversions along the way, including a near-fatal illness that resulted in the 1996 memoir Patient; running underground dance labels; and parenthood, for which both he and Thorn took an extended period of time out.
And there is another development now: he has recently wound down his label Buzzin' Fly in order to return to music as a singer-songwriter, and is working on his first solo album since 1983's North Marine Drive, which will be released in the spring. Before that comes his first solo UK tour, as he road-tests the new material in five cities next week.
"The label took a lot of my time," he says, explaining his change in direction "and I also thought it was perhaps time to hang up the headphones. I wasn't getting any younger, and DJing is a young man's game. That had began to trouble me a little."
Though he declines to play me any of the songs he is currently working on, he suggests they will reflect the music he listened to in his youth: Neil Young, Stevie Wonder and Robert Wyatt. (In fact, he collaborated with Wyatt on an EP at the very beginning of his career) "I suppose it's English folk, but experimental with it," he says, before wincing. "I hate labelling music, though …."
This is all part of him plodding on, he suggests. "You keep yourself interested by moving forward. I've never been interested in revisiting the past."
It's almost lunchtime on a rainy October afternoon in Watt's office space in London's Clerkenwell, and though no longer a young man, he dresses like one still, in jeans, trainers and hoodie. For the first 20 minutes of our interview, he gives off the air of a diffident schoolboy sent, against his will, to discuss career prospects with some educational numpty, when he'd much rather be behind the bike sheds with a Marlboro Light. He will admit later that he has perhaps had a reputation in the past for being "obstinate, and awkward", but then Everything But the Girl never did play by the rules, and always appeared to take pleasure in their outsider status.
"We came from the independent scene, but we were one of those bands, along with Aztec Camera and Scritti Politti, that managed to get a foothold in the pop world," he says. "But that just brought a lot of complexity and conflict with it. Every time we had a successful single, there was tension."
And then, by the early 1990s, they had reached a low ebb. "We were mid-career, fifth or sixth album, running out of creative steam, and there was a generational change going on," he says. "Our audience was getting older and more conservative. They wanted to sit down at gigs and hear the old stuff, and we were wrestling with ourselves because we wanted to create something new, but were unable to come up with it. Something had to give."
Enjoy unlimited access to 70 million ad-free songs and podcasts with Amazon Music Sign up now for a 30-day free trial
Sign up
Something did, but unfortunately it was Watt's health. In 1992, he contracted an auto-immune disease called Churg Strauss Syndrome, which, the internet tells us, is "a rare diffuse vasculitic disease affecting coronary, pulmonary, cerebral, abdominal, visceral and skin circulations". It almost killed him. "I was in hospital for 10 weeks, and then [spent] six to nine months convalescing at home."
But he recovered, and with regained health came a kind of emancipation. He and Thorn resumed work on their band, attempting to make an album – 1994's Amplified Heart – influenced as much by soul as it was folk. "We were in pursuit of a more modern flavour, basically." Thorn was then asked to sing on the Massive Attack song "Protection", which introduced her velvet vocal to a new audience, and, shortly after, an EBTG single, "Missing", was remixed by Todd Terry. Suddenly they had something they never previously considered possible: a floor filler. "It was like a series of fortuitous, serendipitous moments," Watt says now, "and because of what I had gone through, there was something very sweet about it."
But by 2000, he felt they had plateaued again. What to do next? Thorn was clear: she wanted to retreat, and start a family. Or, in Watt's words, "to disengage". She adapted instinctively to it, but he struggled. "There was still a part of me that needed to be creative, driving forward, answering the unanswerable, and seeking out the meaning of life," he says.
He got seriously into dance music, and started DJing in earnest. In 2009, after 28 years together, he and Thorn married, and now that their children are older – they have twin girls, Jean and Alfie, 15, and a boy, Blake, 12 – both crave again at least a partial return to centre stage, but on their own terms, and not via an EBTG reunion. Thorn has quietly released three solo albums and a memoir, Bedsit Disco Queen, in the past few years. Meanwhile Watt's second memoir, Romany and Tom, about his celebrated jazz musician father and Shakespearean actress-turned-journalist mother, is coming out next February, and prompted suggestions from his publishers that he might next like to try his hand at a novel.
"I was very flattered, and spent the next several weeks with a ridiculous sized ego," he laughs. He read books, made notes, but to no avail: no novel. What it did prompt, however, was a return to songwriting, "and good songs. I hadn't written a good song in years".
Adding to the sense of anticipation, he is working on the solo album with former Suede guitarist and acclaimed producer Bernard Butler. Thorn went to see him play live recently, to hear him air the songs he had been secretive about. "She thought she knew everything there was to know about me, but she came away shocked," he says. "In a good way, I hope."
Ben Watt tours the UK from 11 to 15 Nov, beginning at St Bonaventure Parish Social Club, Bristol. His new album will be released in 2014. Everything But the Girl reissue three albums in special book sets on 11 Nov
Join our new commenting forum
Join thought-provoking conversations, follow other Independent readers and see their replies