The best US hip-hop releases of 2014: From Run The Jewels to Ghostface Killah
In 2014 the fast-moving, fickle world of rap was wide-open for the taking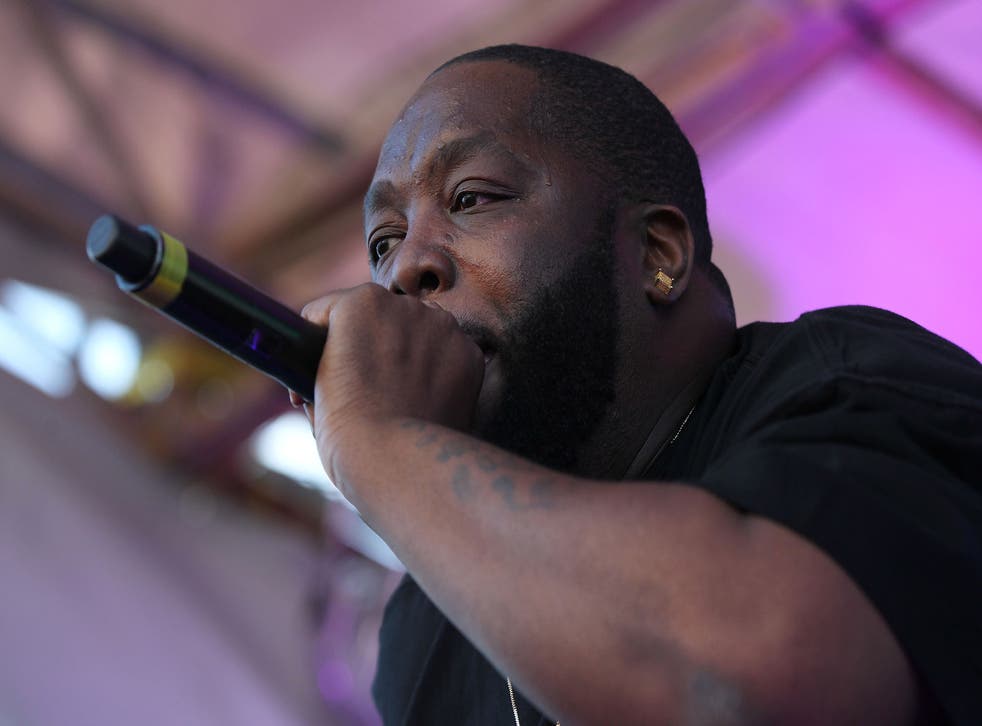 A somewhat mixed year for US hip-hop, the past 12 months saw many of the genre's major Stateside stars - Kanye West, Jay-Z, Drake, Kendrick Lamar, Nas - stay relatively quiet, while the inevitable smattering of disappointments (Rick Ross's two rather flat albums; a remarkably dull LP from Kendrick affiliate Schoolboy Q) were offset by a stack of solid releases from the usual dependable veterans (Pharaohe Monch, Common and Cormega all dropped commendable long-players which were only narrowly nudged out of inclusion here).
So with California remaining firmly in resurgent mode, New York City no longer the nerve centre of hip-hop it once was (though still home to an exciting, cutting-edge underground scene) and the genre's new de facto capital Atlanta continuing to fend off strong challenges from other cities south of the Mason-Dixon line, it all meant that 2014 was another one of those years in which the fast-moving, fickle world of rap - where one week you're stacking money and the next you're stacking shelves - was wide-open for the taking. As this little list of the year's best albums, EPs and mixtapes shows, it was not nearly as bad a year for hip-hop as some commentators may have you believe.
The west coast enjoyed a strong early showing, with Bay Area emcee 100s (owner of the finest hair in hip-hop) and Compton native YG (who's signed to legendary New York label Def Jam) both flying out of the starting blocks. 100s' Ivry EP, which surfaced in March, sounded like a Rick James gangsta rap concept album recorded with legendary old school Oakland rapper Too $hort as its sole reference point: idiosyncratic, at times absurdist, X-rated raps backed by glorious, day-glo funk. Meanwhile, My Krazy Life - YG's first studio album, set largely to the hi-tempo minimalist sound of producer du jour DJ Mustard - recalled those landmark debuts of fellow Los Angelinos Snoop Dogg and more recently Kendrick Lamar, with its vivid, engaging 24-hour snapshot of the LA streets.
Heading east, the Wu-Tang Clan may have hit a bum note with the tired A Better Tomorrow, but star member Ghostface Killah delivered the marvellous 36 Seasons, his best solo work since 2010's Apollo Kids LP. Meanwhile, MF Doom - the one-time New York independent stalwart who's now based in London thanks to some visa woes - provided beats for 18-year-old Rockland County, NY rapper Bishop Nehru's resolutely underground NehruvianDOOM album. Having offered a couple of teaser tracks a few years back, Ghostface and Doom are now due to issue their long-awaited, much-delayed LP in 2015.
Hus Kingpin - the New York-born, LA-based affiliate of critically-acclaimed subterranean mainstay Roc Marciano - followed up last year's excellent The Cognac Tape with The 100$ Taper, a joint effort with Rozewood, another emcee of NY origin now living in Atlanta. Ironically, while neither artist currently resides in the Five Boroughs, tracks like 'Hour Glass' and 'Dark Caesar' were nevertheless dark, understated shots of Rotten Apple rap (an honourable mention goes to Meyhem Lauren & Buckwild's Silk Pyramids album, another exemplary slice of that classic east coast sound that only just missed the cut here.)
After a scene-stealing X-rated guest spot on the remarkable Run The Jewels 2 (more of which later), Gangsta Boo - the sole female member of the legendary Memphis group Three 6 Mafia - teamed up with Houston rapper Beatking for the self-released Underground Cassette Tape Music. Displaying awesome chemistry, the pair crafted an inspired, curveball set whose spirit harked back to Southern hip-hop's own early-to-mid 2000s golden age, but whose sound stayed firmly rooted in the modern era with state-of-the-art, scattershot 808 snares and rumbling, head-thumping bass (though keep an ear out for those Schoolly D 'P.S.K.' and Ironside theme samples!)
Crossing state lines, Mississippi's immensely-talented Big K.R.I.T. enjoyed a banner year, beginning in March with his Week of K.R.I.T. project which saw him upload a new track every day over the course of a week, and ending with the excellent Cadillactica, his second studio album, which dropped on Def Jam in November. Across 17 tracks, K.R.I.T. demonstrated why he's one of the best rappers in the game today: soulful, intelligent yet resolutely hardcore and street-savvy rhymes wrapped around woozy synths and other-worldly piano loops. A minor gripe: the outstanding 'Mount Olympus', released earlier in the year, was only included here in a 'reprise' form (for 'reprise', see: 'slightly inferior remix').
Following the deaths of Michael Brown in Ferguson, Missouri, and Eric Garner in Staten Island, the subject of police brutality and the tensions between the black community and US law enforcement loomed large over rap music in 2014. Both Run The Jewels 2, the sophomore set from Atlanta's Killer Mike and Brooklyn's El-P, and Hell Can Wait, the debut EP from one-time Odd Future associate Vince Staples, tackled the subject head-on. On the spiky anti-cop anthem 'Hands Up', Staples' rhymes - propelled by vintage LA drum machine beats - mirrored the way in which Ice Cube projected the anger behind the LAPD's beating of motorist Rodney King - and the subsequent Los Angeles riots in April 1992 - on his 'The Predator' album that year.
The excellent Run The Jewels 2 meanwhile garnered universal acclaim, pushing it towards the top of many year-end polls far beyond purely hip-hop circles. El-P's twisted, anti-rhythmic noise proved again to be the perfect backdrop Killer Mike's politically-charged raps. Rhymes such as, "Hear my little boy as he screamed/As he ran toward the copper/ Begged him not to hurt his momma/'Cause he had her face down on the ground/And I'd be much too weak to ever speak what I seen/But my life changed with that sound" were given added potency following events in Ferguson and New York.
Ultimately, though, it was another one emcee/one producer pan-US pairing that would deliver the year's best LP. Freddie Gibbs, a native of Gary, Indiana now based in Los Angeles, teamed up with acclaimed LA underground producer Madlib to create a gritty, hard-boiled blast of reality rap (the album's title is a reference to a dream Gibbs had about a pinata stuffed full of cocaine). There's classic melancholy storytelling ('Deeper', 'Broken'), a razor sharp diss towards Atlanta rapper Young Jeezy ('Real'), and even a shout-out to his favourite chicken spot back in Indiana ('Harold's). Gibbs' expansionist, detailed lyricism, underpinned by Madlib's old school soul-infused production, proved to be rap's true triumph of 2014.
Albums/EPs/Mixtapes Of The Year:
1. Freddie Gibbs & Madlib - Piñata (Madlib Invazion)
2. Run The Jewels - Run The Jewels 2 (Mass Appeal)
3. Big K.R.I.T. - Cadillactica (Def Jam)
4. Gangsta Boo & Beatking - Underground Cassette Tape Music (self-released)
5. YG - My Krazy Life (Def Jam/CTE World)
6. Vince Staples - Hell Can Wait EP (Def Jam)
7. 100s - IVRY EP (Fool's Gold)
8. Bishop Nehru & M.F. Doom - NehruvianDOOM (Lex)
9. Hus Kingpin & Rozewood - The 100$ Taper (DigiCrates)
10. Ghostface Killah - 36 Seasons (Tommy Boy/Salvation)
Join our new commenting forum
Join thought-provoking conversations, follow other Independent readers and see their replies