The Black Keys' Brothers: Behind the veil of the band's most beloved album, 10 years on
The Ohio duo's sixth LP still stands out as their greatest creative output. On its 10th anniversary, Alex Pattle looks at why Brothers remains as captivating today as it was on its release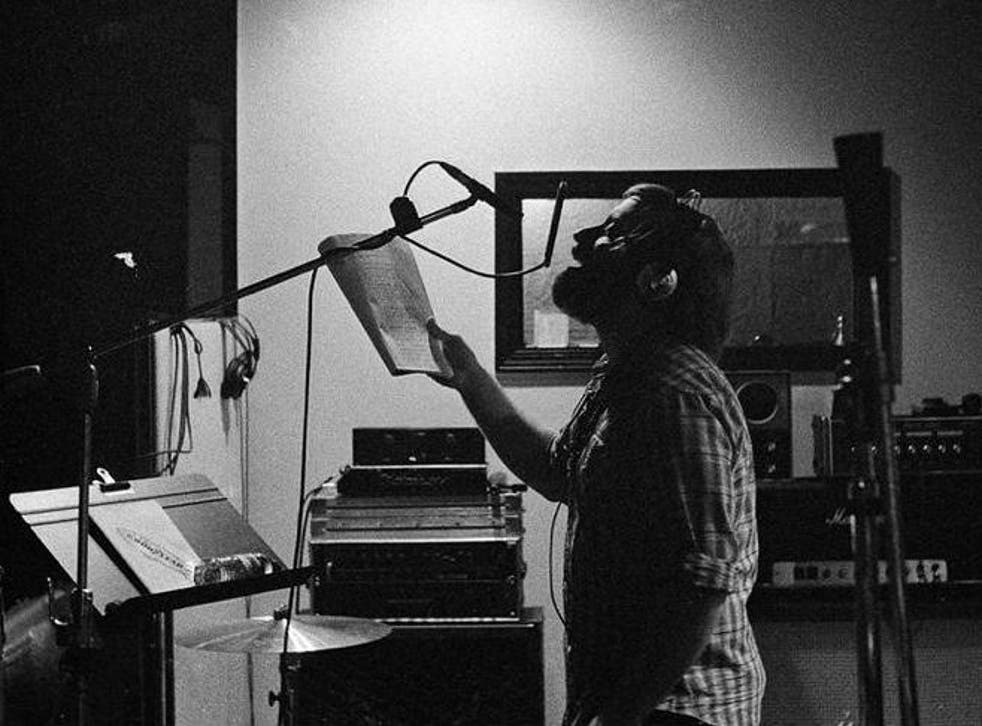 This is an album by The Black Keys. The name of this album is Brothers."
The artwork for The Black Keys' sixth album – which features those dispassionate words written on a plain black background – doesn't exactly get pulses racing for what's inside. It's designed to deceive.
From the moment Patrick Carney's hi-hats tick into the fuzzy bounce of Dan Auerbach's guitar on opener "Everlasting Light", the album envelops you in warmth. There is an innocence in the simplicity of the first track's chugging rhythm, a soulfulness in the bluesy riffs and gliding vocals, and something disarming in how wholesome it all is. Straight away, you know that this isn't going to be like any Black Keys album you've heard before.
Brothers, released on 18 May 2010, is the creative fulcrum of The Black Keys' discography. Renowned for their raw, raucous bluesy rock, reminiscent of successful bluesmen Hound Dog Taylor and T-Model Ford, the Ohio duo began to shift sonic spheres on 2008's Attack & Release. Danger Mouse had helped to inject a fresh colour and fluidity into the group's songs on that record, The Black Keys' first to be produced in a professional studio by someone outside of the band. It broke new ground for them and prepared the pallet somewhat for Brothers, on which the group would stretch their muscles even more to expand their solid fanbase with a commercial breakthrough.
But the album almost didn't see the light of day. The duo were on the verge of splitting in 2009 due to Carney's resentment of Auerbach's solo debut Keep It Hid. "Everybody knew [about Dan's plans] but me," Carney told Rolling Stone in 2010. "I was mad at Dan. I was mad at our manager. I was mad at everybody."
Auerbach harboured his own resentment towards Carney due to the drummer allowing himself to be "manipulated mentally and emotionally" by his then-wife, who allegedly stole from Carney and slept with one of his best friends. "I really hated her from the start and didn't want anything to do with her," Auerbach told Rolling Stone in the same interview.
There was indeed a split, but it was between Carney and his wife, paving the way for The Black Keys to reconcile and head to the historic Muscle Shoals Sound Studio in Sheffield, Alabama. There, they collaborated with producer Mark Neill, who had worked on Keep It Hid. The trio spent just over a week recording 10 of Brothers' 15 songs, starting with second single "Next Girl".
The track exudes an irrepressible swagger that is pushed along by Carney's lolloping fills, in turn guarded by hissing hi-hats before a hip-hop-inspired groove drops. According to Auerbach, that slanting strut helped to jolt Carney out of the divorce-driven malaise he had brought with him to Alabama.
The newfound freedom is almost audible in the album's next track, lead single "Tighten Up", which enters with buoyant bass and Auerbach's care-free whistling. The song, which became the duo's first No1, was actually the last track recorded on Brothers. It was also the only cut on the LP to be produced by Danger Mouse, though the song's title stemmed from an icebreaker Neill used frequently in the group's time at Muscle Shoals.
"They knew they needed to move away from that feral two-piece blues format, that 'just two guys banging it out in a garage' vibe, you know," Neill tells The Independent. "But there was [no material for the sessions] really; Dan had a little book of lyrics that he just had in his pocket, he just writes stuff down, and I brought a bunch of "45"s – a lot of them recorded in Muscle Shoals, really obscure, really rocky. The guys would arrive at 10am and I kind of DJed during coffee."
Enjoy unlimited access to 70 million ad-free songs and podcasts with Amazon Music Sign up now for a 30-day free trial
Sign up
Suddenly, Neill would find himself playing bass, Auerbach would be on the electric piano and Carney at the drums. The three would jam before trading instruments.
"Then Dan's book would come out," Neill recalls. "It was just kind of like a Rubik's cube – we were just turning it and turning it and trying to get things to match up.
"We started with 'Next Girl' and all the hairs on our arms were standing up. We had tears in our eyes. Dan and Pat are very ironic, so for them to get so sentimental about something that was created on the fly… The same with 'Everlasting Light', we were like, 'What is going on here?'"
The expectation was that only two or three backing tracks would result from the Muscle Shoals sessions, but the first six or seven days were "electric", Neill says (though the mood turned slightly "gloomy" when "the record company people came down"). Neill suggests there was a somewhat revisionist desire from Warner Records to present Brothers as a masterpiece overseen entirely by Auerbach and Carney. There is no resentment from Neill, although he says: "The story was so much better when it was the truth!"
The work in Muscle Shoals also gave way to the carnivalesque keys of "Too Afraid To Love You" and the labyrinthine, syncopated drums of "The Go Getter" – a result of Carney "wonderfully" misinterpreting Neill's attempts at playing a Meters song from the next room along. What follows is a series of more soulful cuts, from "I'm Not The One" to "Unknown Brother" – an ode to the deceased brother of Auerbach's then-wife – and stirring, reflective album closer "These Days".
When dissecting the make-up of the record, it becomes even more clear how amazing it is that Brothers was as commercially successful as it was – certified platinum in the US, double platinum in Canada and gold in the UK, and earning five Grammy nominations. It won in three categories: Alternative Music Album, Recording Package, and Best Rock Performance by a Duo or Group with Vocal Lead.
Chris Marrs Piliero's dry, comedic music videos certainly boosted the promotion of the LP in the short term and the record's legacy in the long term. His work on "Tighten Up" earned an MTV Video Music Award, giving him licence to create the hugely popular movie trailer spoof that was the "Howlin' For You" video, complete with a cast that included Tricia Helfer, Todd Bridges and snowboarder Shaun White.
"Everything about that release had character – the album, the artwork, the videos – nothing feels like it was just thrown together," Piliero tells The Independent. "You could tell the label were definitely excited; they knew they had something special. I feel very lucky to have been involved in helping create that world around Brothers – it was a special time."
For all the label's plans, for all the awards and accolades, and the exciting evolution that the album embodied, Brothers is ultimately beloved for how grounded it feels.
"I'm really proud of the innocence of the record," Neill concludes. "The record has humanity.
"I know that sounds ironic, but it's true."
Join our new commenting forum
Join thought-provoking conversations, follow other Independent readers and see their replies