The Independent's journalism is supported by our readers. When you purchase through links on our site, we may earn commission.
Bling it on: Vanilla Ice turns interior designer
The rapper has recently launched his own range of chandeliers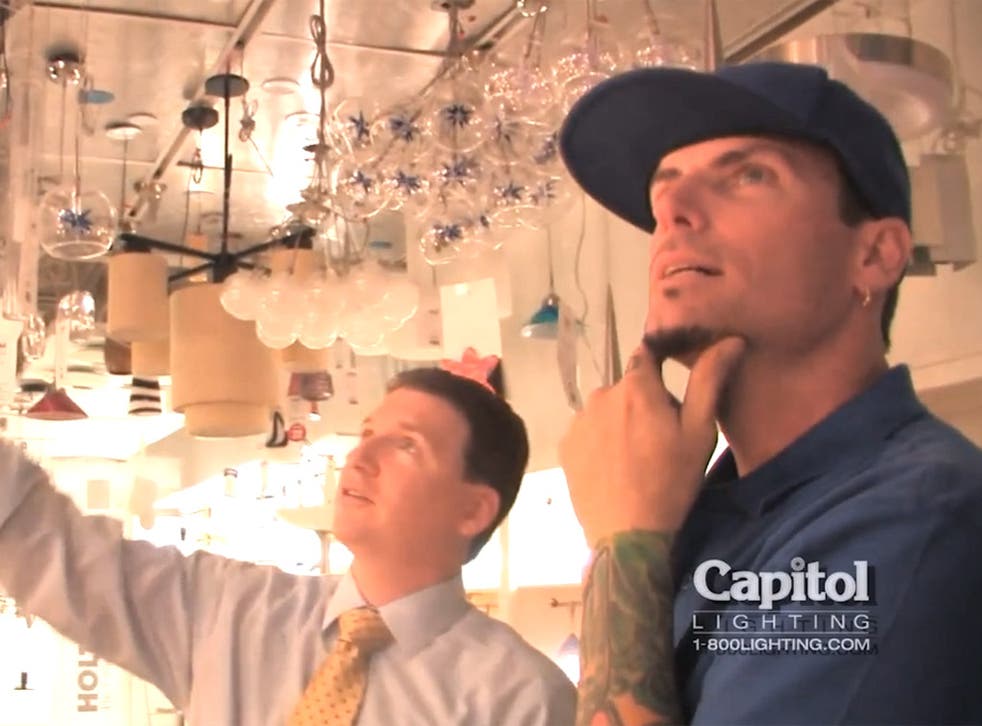 We might not have heard much from Vanilla Ice since his appearance on Jedward's 2010 single, "Under Pressure (Ice Ice Baby)" (what do you mean you don't remember? ), but it turns out that the rapper has been busy carving out a career in interior design. Teaming up with Capitol Lighting, the 45-year-old has just launched his own range of chandeliers.
"The transitional design and unique silk shades with crystal detail make this fixture truly an original, just like Vanilla Ice… Bling it on!" reads the website. The announcement is accompanied with 21 videos of Ice (real name Rob Van Winkle) talking about lighting, including one called "Vanilla Ice Explains the Versatility of Mini Pendants" in which, disappointingly, he absolutely does not explain the versatility of mini pendants. Fortunately only 12 people have actually viewed the video, and, therefore, been so grossly misled.
But it's not just lighting that gets Ice excited these days, so do home makeovers. Since getting into property development 15 years ago, he now stars in his own home renovation series, The Vanilla Ice Project. But what qualifications does he have to present such a show? "I started educating myself," Ice told TIME. "I went online, looked at a bunch of pictures, design magazines. I learned about earth tones and throw pillows and fireplaces and how to make it warm and cosy." Phew. It seems his transition from nineties rapper to design guru really is complete. Laurence Llewelyn-Bowen, watch out.
Join our new commenting forum
Join thought-provoking conversations, follow other Independent readers and see their replies