Bob Dylan: The most powerful and poignant lyrics from the Nobel Prize for Literature winner
Please leave your favourite Dylan lyrics in the comment thread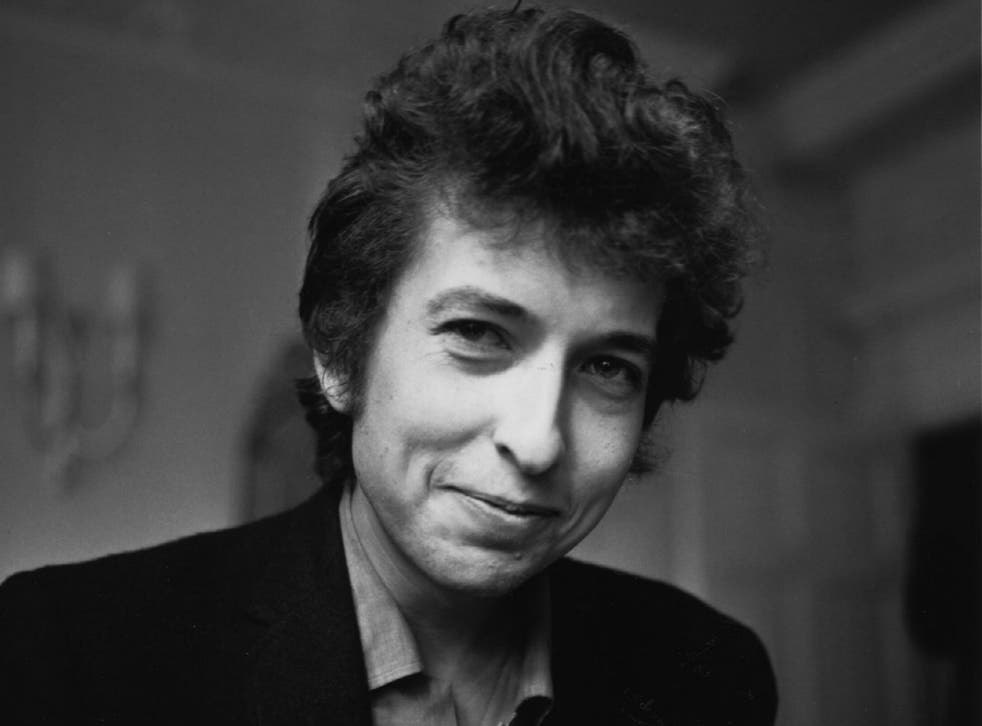 Robert Allen Zimmerman, music own's poet laureate better known as Bob Dylan, has won the Nobel Prize for Literature.
His influence still pervades genres from rock and pop to folk and soul, while his stunning lyrical ability remains the pinnacle, inspiring a host of singer-songwriters hoping to make some kind of impact of their own.
Dylan's career has spanned more than five decades, his poignant, powerful, fiery, heartbreaking and often witty way with words arguably sparking more admiration than his distinctive, gravelly drawl and proving that a skilful command of language really can change the world.
Bob Dylan wins Nobel Prize for Literature
The man himself has kept the meanings of many of his songs a mystery, once telling an interviewer that he "does not know what they are about".
"Some are about four minutes long, some are about five minutes and some, believe it or not, are about 11," he said, eluding probing and remaining an enigma so fascinating, complex and full of subtleties that he has never lost relevance.
Here, we take a look back at some of his finest lyrical achievements. Of course, this is just a handful of our favourites, so please leave your personal ones in the comments.
"I'm walkin' down that long, lonesome road, babe, where I'm bound, I can't tell. Goodbye's too good a word gal, so I'll just say fare thee well. I ain't saying you treated me unkind, you could have done better but I don't mind. You just kinda wasted my precious time, but don't think twice it's all right." - "Don't Think Twice (It's Alright)"
"I know you haven't made your mind up yet, but I would never do you wrong. I've known it from the moment that we met, no doubt in my mind where you belong." - "Make You Feel My Love"
"You who philosophise disgrace and criticise all fears, take the rag away from your face. Now ain't the time for your tears." - "The Lonesome Death of Hattie Carroll"
Enjoy unlimited access to 70 million ad-free songs and podcasts with Amazon Music Sign up now for a 30-day free trial
Sign up
"I can't help it if you might think I'm odd, if I say I'm not loving you for what you are but for what you're not. Everybody will help you discover what you set out to find, but if I can save you any time, come on, give it to me, I'll keep it with mine." - "I'll Keep It With Mine". ​
"Idiot wind, blowing through the buttons of our coats. Blowing through the letters that we wrote. Idiot wind, blowing through the dust upon our shelves. We're idiots babe. It's a wonder we can even feed ourselves." - "Idiot Wind"
"Come mothers and fathers throughout the land, and don't criticise what you can't understand. Your sons and your daughters are beyond your command. Your old road is rapidly ageing." - "The Times They Are A-Changin'"
Bob Dylan-a-changing

Show all 10

"I try my best to be just like I am, but everybody wants you to be just like them. They sing while you slave and I just get bored." - "Maggie's Farm"
"They are spoon-feeding Casanova to get him to feel more assured, then they'll kill him with self-confidence after poisoning him with words." - "Desolation Row"
"I wish that for just one time you could stand inside my shows. You'd know what a drag it is to see you." - "Positively 4th Street"
"Suicide remarks are torn from the fool's gold mouthpiece, the hollow horn plays wasted words, proves to warn that he not busy being born is busy dying." - "It's Alright, Ma (I'm Only Bleeding)"
"Yes, to dance beneath the diamond sky with one hand waving free, silhouetted by the sea, circled by the circus sands, with all memory and fate driven deep beneath the waves. Let me forget about today until tomorrow." - "Mr Tambourine Man"
Join our new commenting forum
Join thought-provoking conversations, follow other Independent readers and see their replies