Caught in the Net: Driven crazy as Beck takes on Bowie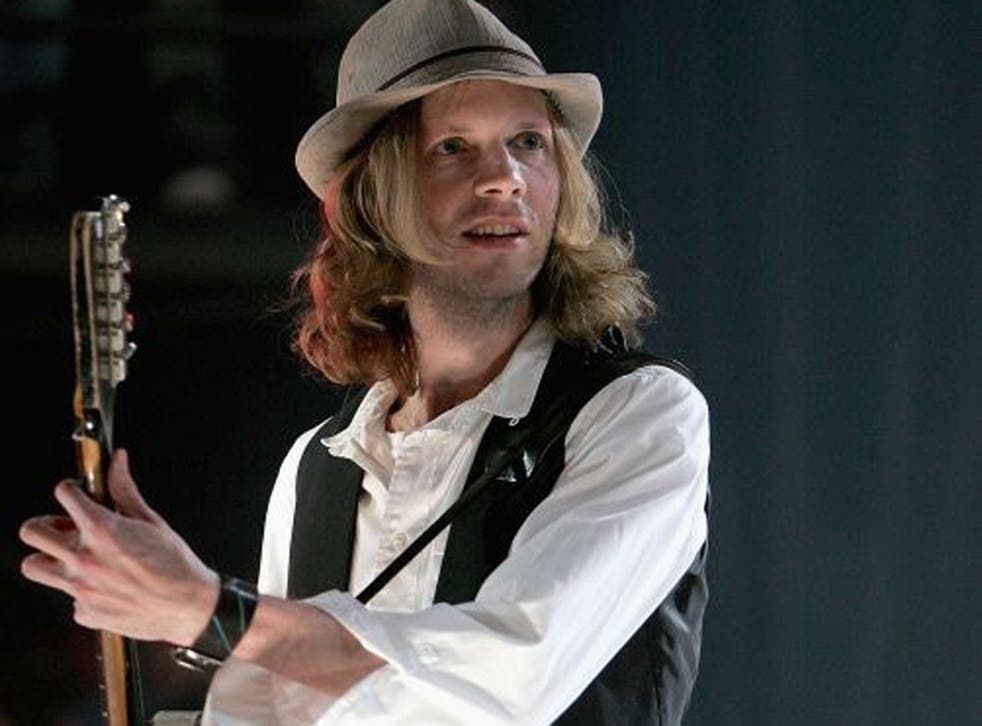 If you're going to take money to make branded content for a car company best to do it in the most extravagant, fun and expensive way you can.
Which is what Beck (above) seems to have done with a video for the Lincoln Motor Company as part of their Hello Again series of artist collaborations to mark 90 years of making cars, based around the theme of reimagining previous ideas. For Beck's take he covered David Bowie's "Sound and Vision", but it's not a standard-issue cover.
Instead, he deconstructed and reconstructed the song in nine epic minutes with the aid of some 160 musicians, including orchestras, a gamelan goup, guitarists, percussionists, a marching band, various choirs, a musical saw player and many other things thrown in. The whole shebang was recorded live at a large studio in LA with Beck's father, the arranger David Campbell conducting affairs. See the rather glorious results at hello-again.com.
Psych-folk star's still sitting pretty
In Smoke Ring for My Halo, Kurt Vile released one of my favourite records of 2011. Now I'm happy to see the American singer-songwriter is returning with a new album called Wakin on a Pretty Daze due on 8 April. This week, he offered up "Waking on a Pretty Day", the opening track from the LP in the shape of a free MP3 (ind.pn/XG9ayP) download and some time-lapse visuals youtu.be/bd0K76H7sU8. The enjoyable nine-minute number doesn't stray too far from the previous album's template of languid, grunge-tinted psych-folk, but perhaps seems a little more jaunty and relaxed about it.
Joe Florry's no amateur
Another one man band Londoner, Joe Florry recently released his debut album in the guise of Amateur Best, which you could argue is a nomenclature that sets a low or high bar for oneself, depending on your disposition. Despite barely playing any live shows yet, Florry turned out for Radio 1's Huw Stephens to play a live session. Here he knocked some nice takes from the Amateur Best record No Thrills, with electro leaning art-pop meshing nicely with Florry's bassy croon - and a fine rogue sax break. A podcast from the show can be found at http://www.bbc.co.uk/podcasts/series/huwintro.
The only record store in Mauritania
Over on the Vice empire I happened across a nice short video report from their "Music World" series entitled "The Only Record Store in Mauritania." In the piece their reporter did just that, visiting the what is believed to be the only record shop in the North West African country in the capital Nouakchott, to find Ahmede, a particularly cool seeming fellow running the place with a vast collection of eclectic music from local sounds, to Senegalese jazz and American hip hop, with much else in between. See it at …http://www.vice.com/en_uk/music-world/the-only-record-store-in-mauritania
Join our new commenting forum
Join thought-provoking conversations, follow other Independent readers and see their replies