Caught in the Net: An international man of classical mastery
And Warpaint on for a stealth attack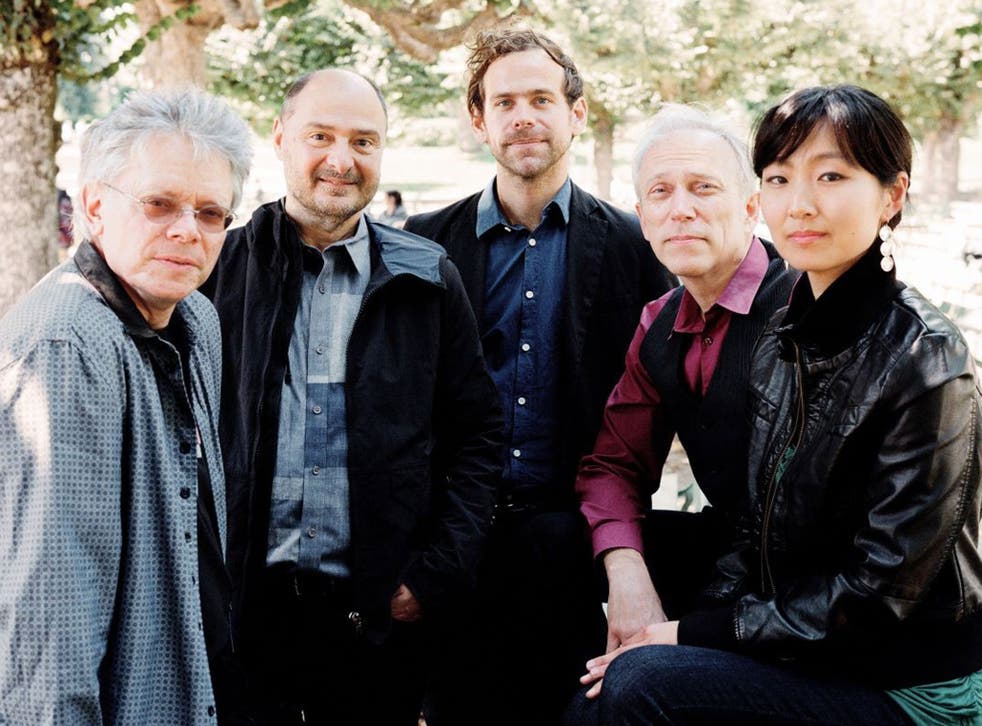 Bryce Dessner is best known as the guitarist with the much-loved art-rock band The National, but over the last few years he has steadily been carving out another branch to his career in modern composition and contemporary classical music – and the various other terms that are used to describe such sounds. He has performed on record and in concert with his experimental group, Clogs, and with classical great Steve Reich, and has had his compositions performed in halls around the world. About two years ago I saw the renowned Kronos Quartet perform one of his pieces – "Tenebre" – in London: it was a gorgeous piece of restrained post-minimalist music for strings and voices, and it features on Dessner's first release of compositions made with the Kronos Quartet (pictured, Dessner centre). With four pieces, Aheym, out on Monday, is rather beautiful. It has been streaming all week here: ind.pn/1gc01uf.
Warpaint on for a stealth attack
LA quartet Warpaint didn't quite fulfil the early promise of their EP Exquisite Corpse with their 2010 debut album The Fool, but it was a very good effort, nonetheless – and was very well received. Somewhat wisely, with much hype surrounding them in 2010, they've taken their time with making their second album, which will now arrive in January. The four-woman band's new effort is also called Warpaint, and this week they dropped the first track from it in the form of a single, "Love Is to Die". It's a moody, slow-building affair, which, while not straying far from their template, insinuates itself into your head like the best of their work. It's streaming (with added artwork by Chris Cunningham) at youtu.be/OnuFYYJHaY0.
Dance music's fin man gets his Kicks
Spanish electronic artist/producer and DJ John Talabot made one of 2012's best debuts with his take on blissful house music in the record fin. He is yet to follow it up, but will helm the latest in the long-running DJ-Kicks series of curated mix albums. Due this month, it will include two new compositions from Talabot, one of which has emerged already. "Without You (Reduced Mix Version) follows in a similar vein to fin's house and techno touches, but with a downbeat air. Find it at ind.pn/19RQyTZ.
Join our new commenting forum
Join thought-provoking conversations, follow other Independent readers and see their replies