Caught in the Net: The post-punks it's OK to laugh at
And enter the Museum of Love gift shop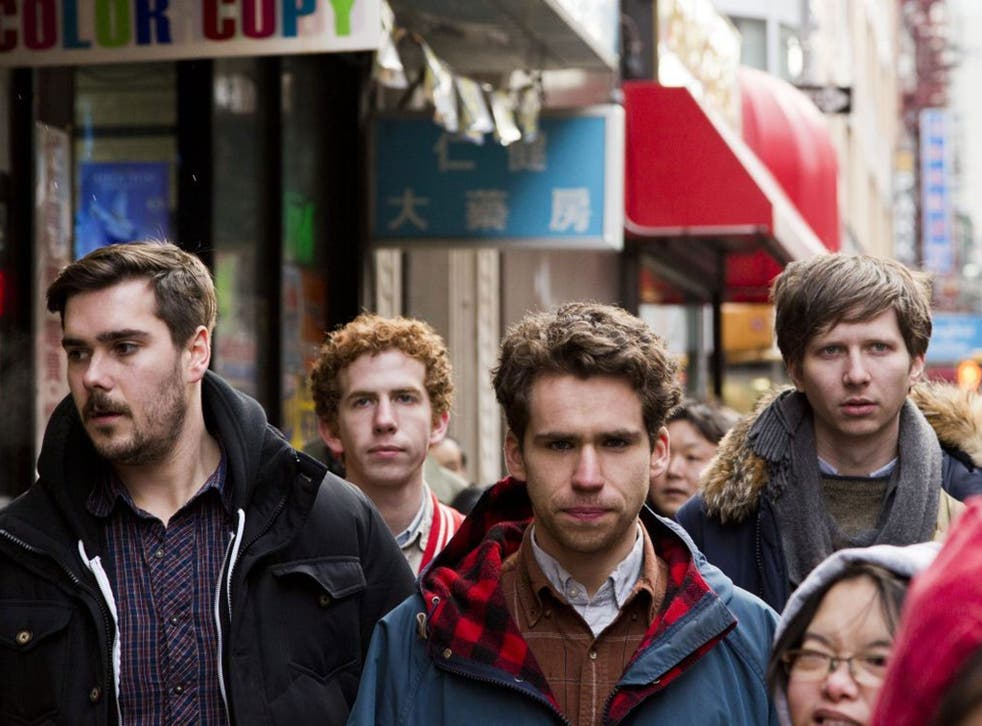 Following on from last year's debut LP Light Up Gold, the Brooklyn post-punk band Parquet Courts (pictured) have recorded a new five track EP. Tally All the Things That You Broke is streaming on the band's website, parkayquarts.com. The four-piece have a good line in humorous lyrics and phrasing, and while their music is shot through with a dose of post-punk intensity, it's also nicely haphazard and thrown together, making it feel like the whole enterprise could come off the rails at any point. Which is fun.
Singer, songwriter, and so much more
Singer-songwriter seems a little milquetoast for a multi-faceted artist such as Juana Molina, who writes everything, performs all the instruments – veering between the organic and the electronic – while recording and producing the thing as well. (She's also an actress, to boot). Her first album in five years arrives in the shape of Wed 21 on 28 October. The second track from it, "Sin Guia No", is a quiet, subtle affair with a tense vocal and numerous sounds skittering in various directions. Hear it on Soundcloud at snd.sc/17zZDR0, where you can also find the album's excellent previously released opening single "Eras".
Enter the Museum of Love gift shop
Museum of Love is a new project from the erstwhile LCD Soundsystem drummer Pat Mahoney, and Dennis McNany, who also plays with the DFA group The Juan MacLean. Their lovely new single is a seductive electro ballad, with lots of great electronic textures and a fine, melancholy vocal turn. "Monotronic" is available now at dfarecords.com.
Listen to an ungilded Chilly
Last year Chilly Gonzales, the Canada-born, Europe-dwelling musician, composer, producer, songwriter, rapper, wit and all-round entertainer, released Solo Piano II, an album, as the name would suggest, of piano compositions. Lately he's checked back in with a free download of a concert performance of them in Munich last year: find it at snd.sc/14HIDZf. There's also a brief video available of a droll Chilly behind the scenes as he recorded the album, elegantly titled "How the sausage gets made" – youtu.be/Ioj3tRfXm3Q.
Join our new commenting forum
Join thought-provoking conversations, follow other Independent readers and see their replies