Exile and the disco: DJ Harvey returns
Following a decade in L.A, one of the world's most celebrated DJs is finally back in the UK. Samuel Breen meets him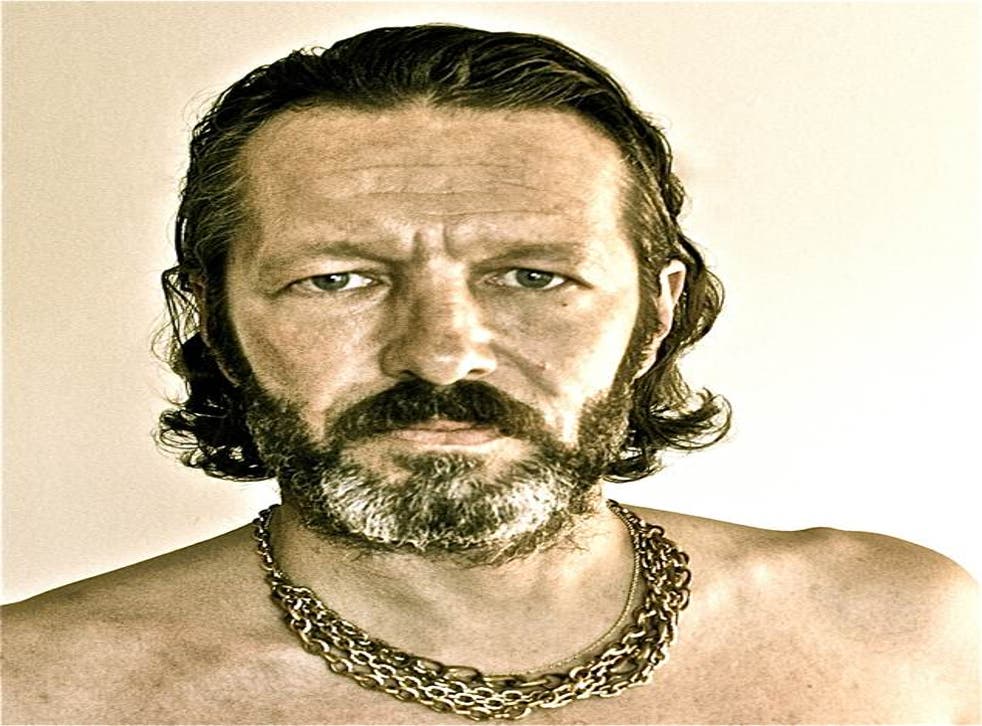 Famed for his Ministry of Sound residency at the height of 'Superclub culture', Harvey Bassett is grandmaster of the dance floor, an archetype of the smiley face generation.
With bouncing curly locks and an ear to ear grin he looks like he lives in an eternal state of bliss. Part of a strong lineage of classic DJs: channelling the inclusively of David Mancuso's Loft parties, the edit culture of Larry Levan, and the communion of Alfredo Fiorito, Harvey is planning his return to the UK having emigrated to LA, "On the cheap seats after 9/11".
But right now it's midday in Venice Beach and he's only just woken. Waiting for coffee to perk him up everything is a little hazy. Yet even when he is yawning himself awake Harvey is candid from first to last. As DJ and label boss Phil South remarks: "Harv is so adored by so many. He's not one to let the hype get to him - the most mellow, lovely, humble and affable guy you could meet."
He once said: "You can't understand the blues until you've had your heart broken by a woman, and you can't understand my music until you've had group sex on Ecstasy." But these days Harvey has gone straight, kicking his vices to the curb. How's sobriety treating you? "It's all right," he says with a tone that suggests he's surprising himself. "It's a weird and wonderful world being dry than high."
Having worked in the game longer than most, a dry spell is probably long overdue. In 1988 Harvey began to run a night at London's Gardening Club where he slowly built his profile. The big event at the time was Shoom, irregular era-defining raves along the M25 famously dismantled by a Criminal Justice and Public Order Act.
"Memories are a really odd phenomenon. It's funny because I can't remember the things I can't remember. I always said I never went to Shoom but not so long ago I found in my archives a flyer from the 1st ever party. Lots of people claim they were there when they weren't, so I thought I'd do it the other way."
The past is something Harvey carries in his record bag. Although he is happy to play music from any pocket of pop culture, big bombastic rock and roll, funk, and disco feature prominently. And having befriended record dealer and music fanatic Gerry Rooney, Harvey would find himself digging through old LPs to find that hook.
"There have always been disco edits. Editing the music is an integral part of creating the 12" single. So most records at some point are edited to create an arrangement. At a particular point I remember Larry Levan was in town and he played an edit of South Shore Commission's 'Freeman' and I asked Larry "What version is that? Where can I get that record?" and he was like, 'well you can't because it's an edit that's on an acetate I have only one copy. And I was like, "Oh dear." So I decided to do my own."
Starting with a tape machine Harvey acquired an Atari Mega STE (or Mega 4, the 'four' denoting the Ram capacity…in megabytes).
Enjoy unlimited access to 70 million ad-free songs and podcasts with Amazon Music Sign up now for a 30-day free trial
Sign up
"I remember I often couldn't get the whole track onto the hard drive. The computer made it, not any quicker, but made it quite a bit easier to splice together these edits, and Black Cock was born off the back of that. It was just a bit of fun. A way me and Gerry could indulge ourselves, and make edits of tracks we liked. It just so happened that no one had done that for 10 years. We were just on the crest of the wave that has become the disco re-edit phenomenon."
Under the name Black Cock Harvey and Gerry would revisit tracks such as Bill Withers' "You Got The Stuff", Tony Silvester & The New Ingredient's "Cosmic Lady", and The Dells' "No Way Back". Taking a segment, or stem, they would restructure a piece to make it more dance floor friendly. With many of the tracks artefacts from 1976-78.
"I've always thought that society is going backwards. There's no more supersonic flight, there's no more going to the moon, there's no more space shuttle."
It seems strange that as House music was sweeping the UK club scene, music accelerating in both tempo and technology, Harvey was engaging with a nonlinear narrative, happy reinvigorating dusty classics. Reflecting on this today, when music culture has enjoyed a ralentisme since the early '90s, could it be Harvey himself who resembles the retro model?
"I'm not a retro model of DJ Harvey. My future hasn't ended yet. I'm still the design phase for next years model, which is going to be more spectacular, more cutting edge, more on it, more driven, and more aware than all the last models of DJ Harvey."
Today Harvey is working on Locuslossus, his project with engineer Josh Marcy. There's been an album last year, and 2012 has seen 12" 'Berghain/Telephone' which has received heavy rotation throughout the summer. And despite the lack of bourbon he's still running his night Harvey's Sarcastic Disco on the lawless fringes of L.A.
"I'd always been a bit of an Americanophile, and California was calling: LA, voodoo, Mansons, Beach Boys, pornography, hot rods, movie industry, gangsters…you know, all the sort of fun things in life. I think it's more the idea [of America] than the reality." For a moment Harvey slips into a familiar territory flirting dangerously with 'American Dream' consensus. Typically his mind speeds off, kicking up dust in its wake.
"I've been trying to explain how I thought The Good, The Bad, And The Ugly was a documentary. It's like some people take this sort of Wild West fantasy and believe it's achievable. That loves go bang and people fall over and no one gets hurt. There's a sort of mood to this place…the Hollywood Babylon…Fatty Arbuckle destroying hotel rooms in the '20s...the Malibu colony and the high life."
"I don't know whether you've seen the movie Sunset Boulevard with Gloria Swanson, where she won't accept that's she's not a star in this Hollywood palace. That's part of that delusion. There's a huge delusion in the head of the actress but her reality is also wild too. That kind of thing is everywhere out here."
Harvey DJ plays tonight at Oval Space, Bethnal Green; and Thursday 25 October at The Warehouse Project, Trafford
Join our new commenting forum
Join thought-provoking conversations, follow other Independent readers and see their replies