Glastonbury 2014: A festival lineup for all ages from Metallica to Dolly Parton
There's an even more eclectic mix than usual down on the farm this weekend, with Dolly Parton competing for Metallica's audience... if Arcade Fire hasn't already taken them.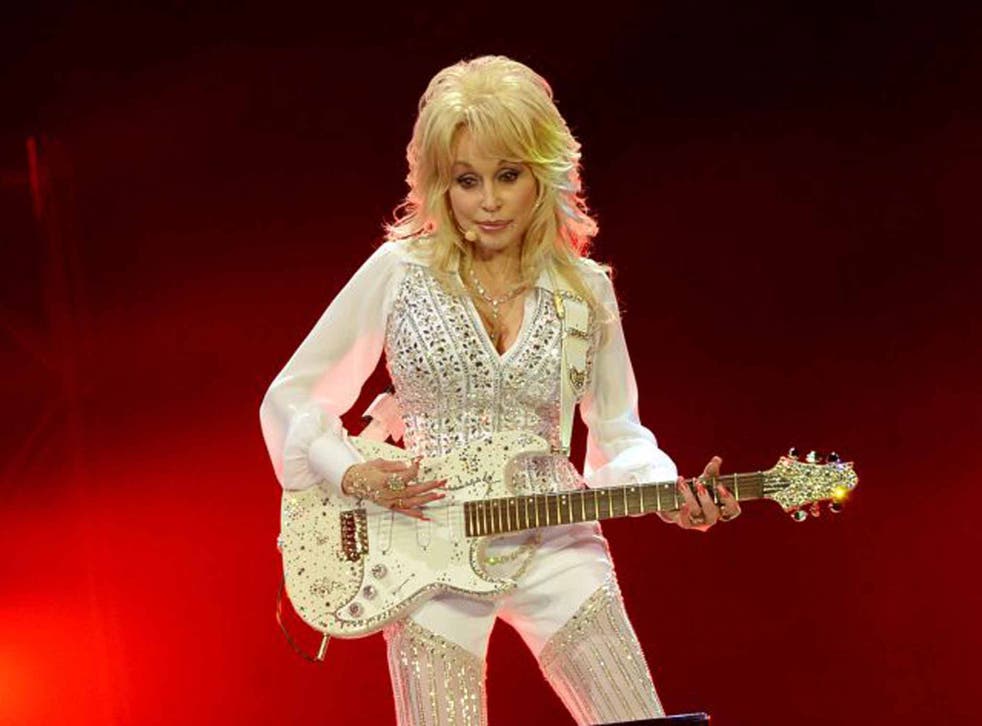 Metallica
There's always one headliner that raises debate and criticism over whether they'll fit the festival's mainstream leanings, and this year it's Metallica. But when the US heavy metal veterans bring their classics "Enter Sandman" and "Nothing Else Matters" to Worthy Farm for the first time in their 33-year career, their energy and passion will be infectious.
Saturday, Pyramid Stage, 9.45pm
ARCADE FIRE
What you really want at a festival is anthems, for those crowd-uniting mass singalongs, and Canadian band Arcade Fire have them in abundance, from "Wake Up", off their debut release to "Reflektor" the title track of their recent chart-topping album. They also put on a mesmerising colourful live show in the theme of Reflektor, complete with masks, reflecting suits and confetti. It fits the festival's free-spirited ethos and is guaranteed to ignite the crowd.
Friday, Pyramid Stage, 10pm
JUNGLE
Jungle are a London duo of lifelong friends going by the names "J" and "T" who expand to a seven-piece live to bring their thrilling blend of kaleidoscopic modern soul to its full force. Their debut album may have been created between J's bedroom and their record label XL's HQ in west London, but their success has already been wide-reaching – their video for "Platoon" has more than four million views.
Friday, John Peel Stage, 1pm
ST VINCENT
One of the most mesmerising performers to see this summer is St Vincent, otherwise known as Annie Clark, who perfected her skills as a member of The Polyphonic Spree's backing band and on tour with Sufjan Stevens. The Oklahoma-born singer-songwriter and guitar player brings her art-rock, melding funk and electro, to Glastonbury fresh from a collaborative album with David Byrne.
Sunday, The Park Stage, 7.30pm
METRONOMY
A Metronomy show – with all of its musical twists and turns through off-kilter bedroom-produced laptop-pop to club-friendly indie dance, melancholy-tinged dance pop and the retro sounds of their latest album Love Letters – is always thrilling. The Joseph Mount-fronted band's "The Bay" and "The Look" from their Mercury-winning album The English Riviera, will be a treat in their Park Stage headline set on Friday night.
Friday, The Park Stage, 11pm
KELIS
With her No 6 album Food, Kelis abandoned EDM for a more soulful sound. Live she is bolstered by the horn-fuelled power of a 10-piece band and backing singers. Her hits "Trick Me" and "Milkshake" will work the crowd up nicely, while her jazzy cover "Feeling Good" will spread feel-good vibes across the fields.
Saturday, Pyramid Stage, 2.30pm
BLONDIE
One of the first acts to confirm their appearance at Glastonbury, it's the 1980s legends' first show at the festival in 20 years. Always keen to remain contemporary rather than a nostalgic band, the Debbie Harry-fronted five-piece will play hits from across their career through to newer songs.
Friday, Other Stage, 12.15pm
PIXIES
The legendary hook-laden American indie rockers' headline set at Field Day earlier this month was a resounding success, proving that Pixies are as vibrant and thrilling as ever. Expect an explosive, reverb-heavy, career-spanning set packed with hits.
Saturday, Other Stage, 9pm
ROYAL BLOOD
The rock band of the moment, Brighton's new duo are signed to Arctic Monkeys' management and count the Monkeys, Muse and Foals among their many fans. Channelling Led Zeppelin and Queens of the Stone Age, they make an astonishing amount of noise for a bass-and-drums combo. Witness the ferocious energy of their performances.
Enjoy unlimited access to 70 million ad-free songs and podcasts with Amazon Music Sign up now for a 30-day free trial
Sign up
Saturday, John Peel Stage, 2pm
LONDON GRAMMAR
Since they released their debut album If You Wait in September, London Grammar have risen from hotly tipped band to medium-sized festival headliners. The trio's minimalist introspective electro-pop shares in The xx's sense of space but it's their singer Hannah Reid's potent vocals that makes their live shows so compelling.
Sunday, John Peel Stage, 10.15pm
DOLLY PARTON
Taking the afternoon-legend slot on Sunday, the country star's appearance at Glastonbury follows years of pursuit by Michael and Emily Eavis. Expect some newer songs from her January-released 42nd studio album Blue Smoke, but classics "9 to 5" and "Jolene" should provide memorable singalongs.
Sunday, Pyramid Stage, 4.20pm
THE BLACK KEYS
Explosive live sets are to be expected from the Ohio duo. The six-time Grammy award and 2013 Brit awards' best international band winners will live up to their billing beneath Sunday headliners Kasabian when they bring their taut garage blues rock – and recent No 2 album Turn Blue – to life. It's one of only two chances to see the band live in the UK this summer.
Sunday, Pyramid Stage, 7.45pm
LILY ALLEN
The straight-talking pop star has played a couple of intimate warm-up shows, where she showcased songs from her comeback album Sheezus. It may have had mixed reviews, but the sassy singer's Glastonbury set will be brimming with typically sharply observed pop gems such as "Smile", "Hard Out Here" and "Not Fair".
Friday, Pyramid Stage, 6.30pm
THE WAR ON DRUGS
Philadelphia's The War on Drugs are one of this year's breakthrough bands, and their third album Lost in the Dream is likely to appear in many an end-of-year best-of list, after garnering a raft of rave reviews. Its ambient folk-rock, and the euphoria of single "Red Eyes", promises a blissful Friday afternoon.
Friday, Pyramid Stage, 12.30pm
Join our new commenting forum
Join thought-provoking conversations, follow other Independent readers and see their replies