Hell hath no fury like an ego scorned
The NME editor has made a grovelling apology for her campaign against singer Ed Sheeran. Nadia Khomami looks at spats between popsters and the press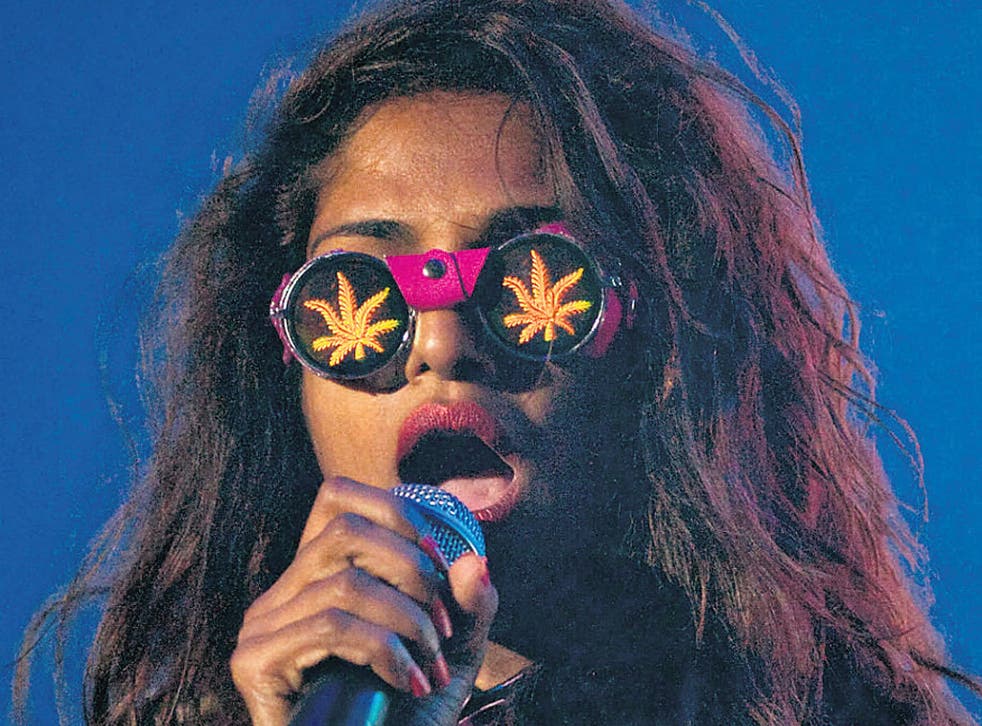 For decades, musicians and music critics have been at odds with each other. Most recently, Ed Sheeran responded to online criticism by NME with the rather deferential tweet, "Live and let live," forcing the editor into a guilty public apology.
But other artists have not been as forgiving in the past. Only a couple of months ago, reports spread about Noel Gallagher banning journalist Gary Flockhart from his gig, after he referred to the High Flying Birds album as a "letdown." In an email, Gallagher's PR refused the Edinburgh Evening News writer press tickets, stating: "That piece last week didn't exactly help your cause."
Yet this is nothing new. Similar, if not worse, examples of musicians holding grudges should remind critics that, despite selling millions of records, some artists end up being just a touch too sensitive about a bad review...
1. M.I.A vs Lynn Hirschberg
When The New York Times magazine published its cover feature on rapper/singer M.I.A., Hirschberg framed the artist as a hypocritical star whose political views contrasted unfavourably with the luxury of her own lifestyle. The offended M.I.A. responded in a dignified manner, of course: by posting Hirschberg's private telephone number on Twitter.
2. Richard Ashcroft vs Johnny Cigarettes
Cigarettes once reviewed a Verve gig with the line: "If Richard Ashcroft walked into your local pub, you'd feel duty-bound to take a bottle to his peachy features." It is not surprising, then, that when bumping into him some years later, the singer threatened to "bottle him" right back.
3. Kevin Rowland vs Barry McIlheney
The lead singer of Dexys Midnight Runners is reported to have waited for hours outside the offices of Melody Maker for Barry McIlheney. The writer, he claimed, had seriously misquoted him in an interview. His method of revenge? Socking him in the face.
4. Robert Smith vs Paul Morley
After the Cure's debut album, Three Imaginary Boys, was called "insubstantial froth" by Paul Morley, frontman Smith responded by recording track "Desperate Journalist." In it, he recites large sections of the review back at the writer, mocking the use of "long words like 'semiotics' and 'semolina'."
5. Axl Rose vs Bob Guccione Jr
When Axl Rose promised to beat up Spin founder and "bitchy little ass" Bob Guccione Jr on song "Get In the Ring" – "And that goes for all you punks in the press..."– he probably didn't expect karate expert Guccione to accept his offer. Unfortunately, Rose couldn't put his money where his mouth was and bottled it instead.
6. Nick Cave vs Mat Snow
Mat Snow's interview with Cave was one of the inspirations for the song "Scum", in which Cave describes a journalist as "a miserable shit-wringing turd" and "an evil gnome". In a later interview, Snow asked about the anti-British Music Press track, to which Cave replied: "I didn't write it about the press; I wrote it about you."
7. The Stranglers vs Philippe Manoeuvre
Not only did Strangler Jean-Jacques Burnel have a black belt in karate, but he was also part of the band most adept at hack-bashing. After finding one of French journalist Philippe Manoeuvre's articles rather displeasing, the Stranglers supposedly stripped him down to his boxer shorts and gaffer-taped him to the Eiffel Tower.
7. Morrissey vs Conor McNicholas
Since an NME interview quoting him complaining of an "immigration explosion", Morrissey has been attempting to sue the magazine's former editor, McNicholas, for libel. Describing the row as "a classic case where vindication is the only remedy," the man who once described Chinese people as a "subspecies" finds it outrageous his intentions could ever be doubted.
9. Sid Vicious vs Nick Kent
Poor Nick Kent – he has been subject to an awful lot of abuse. In 1977, Sid Vicious attacked him with a bicycle chain, at a 100 Club Sex Pistols gig, for criticising the band. And after that, Kent became victim to endless violence by punk fans, including being stabbed several times by a gang in Kings Cross. "Did Greil Marcus find himself in such life-or-death situations when out reviewing Randy Newman?," the cult journalist once pondered.
10. Lou Reed vs Lester Bangs
In his famous article "Let Us Now Praise Famous Death Dwarves, Or How I Slugged It Out With Lou Reed And Stayed Awake," Bangs called Reed "a liar, a wasted talent" and "a huckster selling pounds of his own flesh". Reed later hit out by claiming he had no idea who Lester Bangs even was. But perhaps what made their feud almost charming was Bangs's underlying admiration for Reed throughout.
Join our new commenting forum
Join thought-provoking conversations, follow other Independent readers and see their replies