How Throwing Muses' Kristin Hersh found her own muse of peace
The Throwing Muses are back and their singer is fighting fit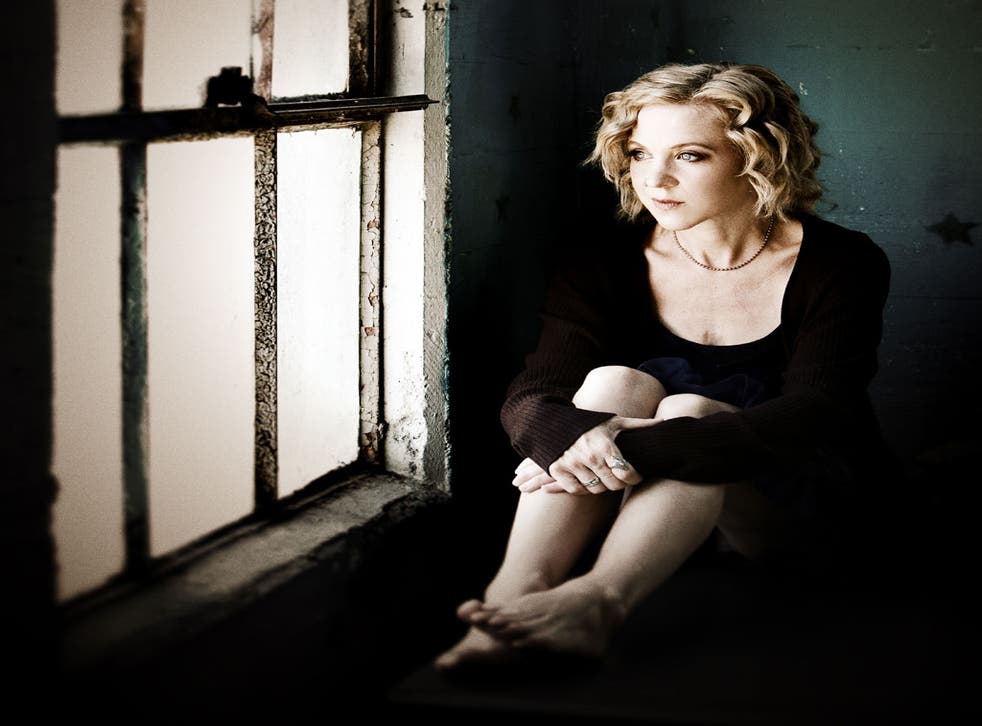 It's been 10 years since the influential US alt-rockers Throwing Muses last released an album, and during that time, singer Kristin Hersh has channelled her energies into a variety of other creative endeavours.
There have been solo projects, side projects and a memoir, 2011's Paradoxical Undressing, in which she laid bare what she had often referred to in interviews and in her music: that songs, for her, were like demons arriving unbidden, and often unwanted, requiring her to deal with them the way one would an exorcism. Every time a new song arrived, she says, "it triggered a suicidal urge".
One might reasonably wonder, then, quite why she has decided to return to the band she formed in Rhode Island back in 1983, and which went on to become one of America's most admired cult acts, given the personal cost of doing so. As she says herself, "Anyone who has ever cared for me has suggested I stop playing music altogether. That's just how much of a big deal it has been to me."
But Purgatory/Paradise, the band's latest album, which is presented with a 64-page booklet of often esoteric essays (on how to keep warm in a New England winter and other sundry musings), represents a new, and crucially different, chapter in the singer's life. Though the 32-track album is instantly recognisable as a Throwing Muses project – like their peers REM, they manage to sound quite like nobody else, their songs coiled and complex, their melodies seesawing jarringly, while Hersh can still sing as if chewing on nettles – these are songs she wrote of her own volition. That has never happened before.
At the age of 16, she was involved in an accident, when a car knocked her off her bicycle and left her with double concussion. She began hearing music in a way she would later describe as "a kind of possession. I'll give you an example. If a car drove through a puddle, most people would only hear it once. I'd hear it continually. The same with a whirring fan, on and on and on. Somehow, the sounds would alter their sonic vocabulary until I was hearing syllables, and drums. And then all these words would come." Subsequently, just as the band were breaking big, she was diagnosed first with schizophrenia, then with bipolar disorder.
Over the years, she had tried many treatments to quell, or at least quieten, her bipolar disorder, including acupuncture. Nothing worked. But now, at last, something has. Last year, she underwent a post-traumatic stress therapy called EMDR (Eye Movement Desensitisation and Reprocessing).
"It involves a bar of light flashing back and forth while you hold pulsing electrodes in your hands," she explains. "At the same time you relive the traumatic memory that caused the break in your perception, that caused you to remain stuck. It somehow pushes that memory back into the past, and re-orients your synapses." The procedure was, she admits, "bizarre", but it was also successful. The result is that she is no longer assailed by music the way certain houses are by ghosts. This, she says, is a relief. "There is nothing wrong with me any more." She offers up a deadpan smile. "Which is sort of a problem in itself."
It is midday in Rhode Island, and we are speaking, via Skype, at Muses' drummer Dave Narcizo's graphic design practice (it's his day job; the band have never made millions). The pair sit side-by-side, he in a baseball cap, she with a radiant flush in both cheeks, and a disarmingly wide grin on her face. Now 47, she explains how the band has spent the past decade, "divorcing ourselves from the recording industry, which is collapsing. We wanted no further part in it." She never did stop writing songs – she estimates she has penned 150 in the past few years alone – and gravitated back into the Muses not for the sake of a possible reunion cash-in, but simply because the momentum seemed to call for it.
"We've always lived in our own private world," she says, "and we might well have made this record and never released it, but we felt it was worthy of release." Any success it may glean, she adds, "is what it should be, and not governed by how many people [in the media] happen to be paying attention to it".
Enjoy unlimited access to 70 million ad-free songs and podcasts with Amazon Music Sign up now for a 30-day free trial
Sign up
It is the first thing she has ever done that she has been able to listen to afterwards, but that doesn't mean she is necessarily at peace with herself yet.
"In one way, I feel like I have just dropped out of the sky," she says of the EMDR success, "but my life is not easy right now. I've had to start over." She explains, haltingly, that her husband of 25 years and longtime manager, Billy O'Connell, left her just as she was going through her therapy. "These things happen to people all the time, of course, but it's been really hard on me."
And so, to fill her time, she throws herself into one project after the next. The songs are still coming, the side projects still active, and she is working on two more books, one fiction, the other memoir. "Both suck at the moment, so I'm just trying to work out which sucks less. That's the one I'll focus on."
Her home life, meanwhile, despite her marriage break-up, has found a rare kind of stability. The daughter of hippies, Hersh never did like remaining in one place for too long, and has spent most of her adult life moving from state to state, her four children in tow. But now she is more or less settled, spending six months of the year in her native Rhode Island and six months in New Orleans because, as she writes in one of the album booklet's essays, "The first time I laid eyes on New Orleans, I stood, stunned: love at first sight.
"Everything changed after Bo, my youngest, was born," she says of her six-year-old. "It's like he said to me, OK, I see what you've got going on, but things are going to change now I'm here. He asked me when we were going to stop going places. I told him that if we stopped going places, the adventures would end. But he just said, Yes, Mom, when are the adventures going to end?"
And so, for the time being, she is staying put. But she still craves more adventures, and possibly, next time, far outside the US. "Oh, for sure," she says. "America blows."
The Throwing Muses' book/CD 'Purgatory/ Paradise' is published by The Friday Project on 29 October, priced £14.99
Register for free to continue reading
Registration is a free and easy way to support our truly independent journalism
By registering, you will also enjoy limited access to Premium articles, exclusive newsletters, commenting, and virtual events with our leading journalists
Already have an account? sign in
Register for free to continue reading
Registration is a free and easy way to support our truly independent journalism
By registering, you will also enjoy limited access to Premium articles, exclusive newsletters, commenting, and virtual events with our leading journalists
Already have an account? sign in
Join our new commenting forum
Join thought-provoking conversations, follow other Independent readers and see their replies