Jeff Lynne's ELO reveal video for 'Turn To Stone' performed at Wembley Stadium
Epic performance is taken from an upcoming DVD/CD recording of the 'Wembley or Bust' show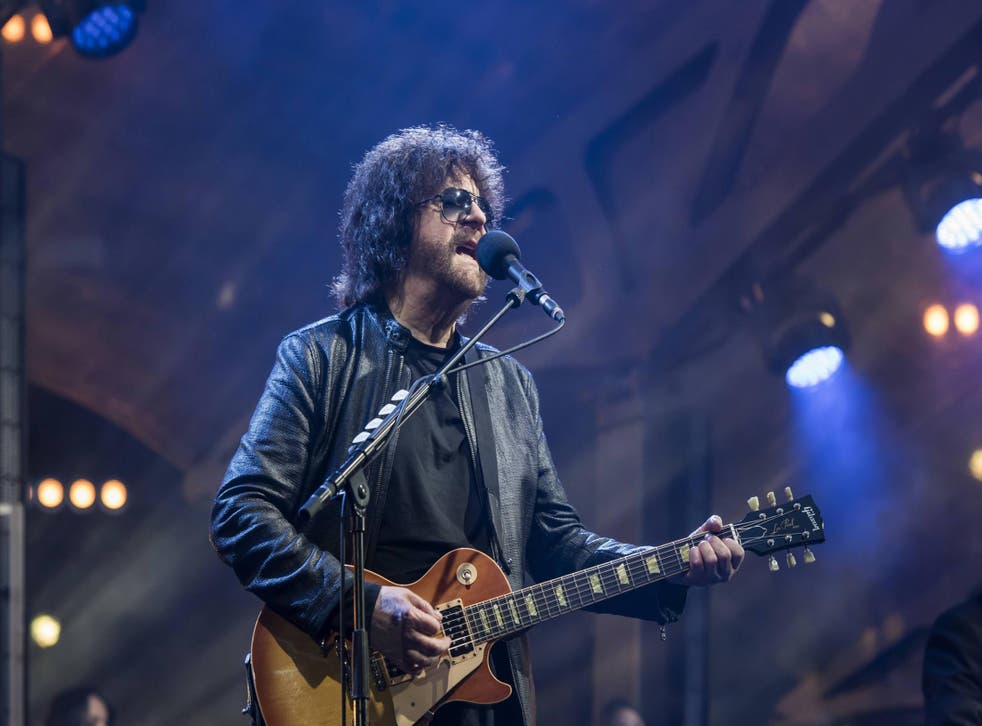 Something special to kick your week off: A video of Jeff Lynne's ELO performing "Turn To Stone" at Wembley Stadium in London.
The entire show, called "Wembley Or Bust", is being released as a live CD/DVD showing the legendary concert in all its glory.
Lynne said of the gig: "It's the best time I ever had in music... It is beyond anything I could have imagined."
Check out the video below:
Jeff Lynne told The Independent: "Our fans are the best, because they not only showed up, they sand along with all their hearts. I will never forget standing on stage, looking at that audience and hearing the sound of 60,000 of them singing my tunes - and sounding great, I might add."
The 'Wembley or Bust" show saw the group perform epic renditions of some of their best work, from "Mr Blue Sky" to "Evil Woman" and "Livin Thing".
Lynne, a co-founder and member of The Travelling Wilbury's together with Bob Dylan, Roy Orbison, George Harrison and the late Tom Petty, has also produced and collaborated with some of the biggest names in music.
The full tracklisting for "Wembley or Bust" is below:
12.

Can't Get It Out Of My Head
Wembley Or Bust is available on CD, DVD, Blu Ray and vinyl from 17 November - pre-order now
Join our new commenting forum
Join thought-provoking conversations, follow other Independent readers and see their replies