Live at Leeds 2019: 8 acts to see, according to headliner Tom Grennan
As the festival kicks off in Leeds, headliner and Independent stage alumnus Tom Grennan tells us which artists he plans on seeing live after his own performance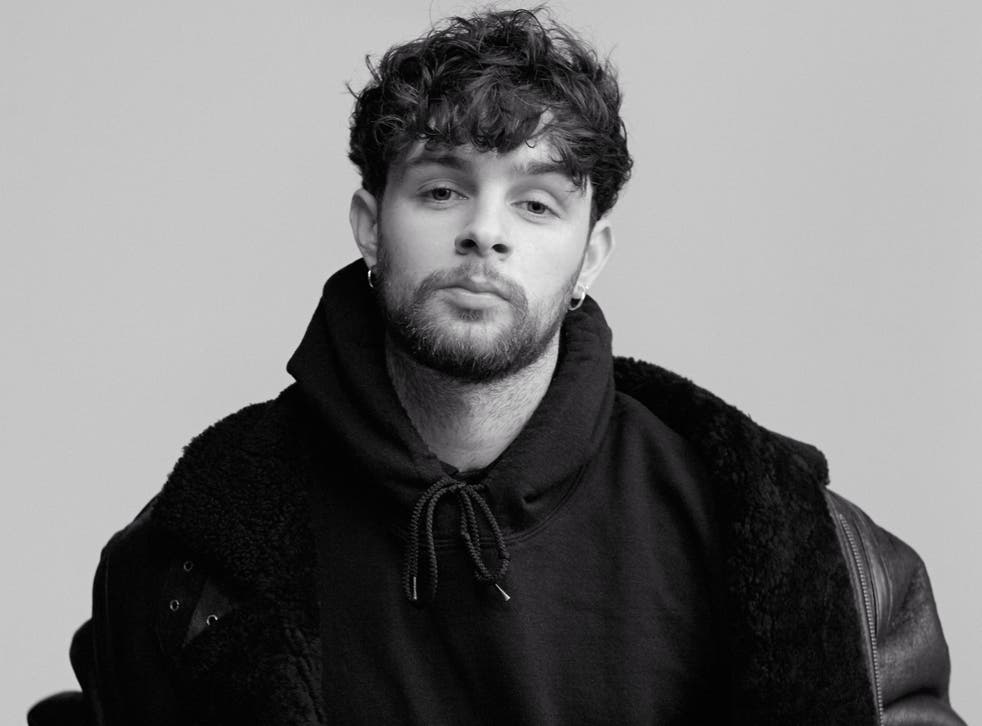 Live at Leeds 2019 has finally arrived, and there's a ton of fantastic new music to check out if you're in the area.
Performances by some of the best emerging artists around are taking place around the city on Saturday 4 May, including at The Independent's stage, which is in partnership with the PRS Foundation's Momentum Music Fund.
Our stage is being headlined by Kate Tempest, and will also host fantastic artists including Dream Wife, Ibibio Sound Machine, Hak Baker and Gengahr.
We caught up with the splendid Tom Grennan, who headlines the festival a year after performing on The Independent stage and also following the release of his top 10 album Lighting Matches, to see who else he recommends seeing this year.
The best albums of 2019 (so far)

Show all 67
Hey Tom, how do you feel about returning to Live At Leeds?
Playing at Live at Leeds was wicked for me in 2017. The line up was mad! Rag 'N' Bone Man played, Slaves, Tom Walker, Idles, Kojey Radical and loads more. It's just a really good vibe, the crowd are always up for it. Great city, I can't wait to come back.
How do you suggest people get the most from the day?
Key thing here is to really study the form and organise your day around key acts that you can get to in time without to much rushing around and queueing. That way it allows you to dip into one or two other bits and stumble across other new acts.
Stay hydrated at all times, and fuel yourself with some of the sick food on offer, that will taste great and give you the energy you will need for all THE WALKING!!!!! Bring some toilet roll if you're rolling with a bag, and stay cool as f**k, simple!
How important are festivals like Live At Leeds for new artists, and how important has playing Live At Leeds been?
New music festivals are so important for new artists. Loads of my fans that come to my headline shows now have found me at new festivals and followed me through the different stages. Live at Leeds is especially great for discovering new acts. They've got such a great line up so I'm excited to discover some new acts hopefully after I play this year too.
Tom's Live At Leeds Picks - the acts you should check out across the day
EASY LIFE
I keep hearing songs by this lot and I always like them. Loads of sick elements from The Streets/Hot Chip and some sweet hip hop running through its veins, I've heard they are sick live too!
Easy Life play the Dr Martens Boot Room stage at the Brudenell Social Club at 11:15pm
ELLI INGRAM
Probably the sickest vocal in the UK for me. like Amy with a touch more jazz. Cant wait for her new records to be released, I've heard a few of the demos and they are incredible.
Elli Ingram plays the Belgrave Music Hall at 8:00pm
SAM FENDER
Loving the last few tunes from Sam and I think he's dealing with The Brits plaudits really well, like a UK Springsteen potentially?! Handsome lad as well. I will deffy be getting along to see this show
Sam Fender plays the Leeds Festival Stage at the O2 Academy at 6:00pm
ZUZU
Zuzu's a friend of mine, who is like the Scouse version of Courtney Barnett - amazing melodies, and currently working with Jim Abbiss on her debut album (Arctics / Adele). Big things afoot for my girl Zu!
Zuzu plays the BBC Introducing stage at Oporto at 8:00pm
BUZZARD BUZZARD BUZZARD
Saw this band on Soccer AM and I loved their energy live. channelling T-Rex with a contemporary twist, proper glam rock celebration, big power chords and tunes
Buzzard Buzzard Buzzard play the Gigwise stage at Leeds Beckett SU 2 at 2:00pm
CHAPPAQUA WRESTLING
Really like this lot from Brighton. They are channeling so many great elements from Love to The La's. Early days but there is something special brewing here.
Chappaqua Wrestling play the Dr Martens Boot Room stage at the Brudenell Social Club at 6:00pm
LAUREN AQUILINA
I have written with Lauren a few times and she's an incredibly special artist. Amazing songsmith and beautiful voice. I will definitely be at the front for this one
Lauren Aquilina plays the Belgrave Music Hall at 10:00pm
SOPHIE AND THE GIANTS
A young band from Sheffield who i took on my European tour. Bags of potential and a killer frontwoman in Soph. Some great songs that sound like an early-doors snapshot of Florence + The Machine
Sophie & The Giants play the BBC Introducing stage at Oporto at 3:00pm.
Live at Leeds takes place on 4 May
Join our new commenting forum
Join thought-provoking conversations, follow other Independent readers and see their replies