Mixmag is still in the house: Former electronic dance music bible has reinvented itself in LA
In the 1990s heyday of British rave culture, 'Mixmag' was the bible. Now that LA has caught the dance music bug, the title has found a whole new lease of life there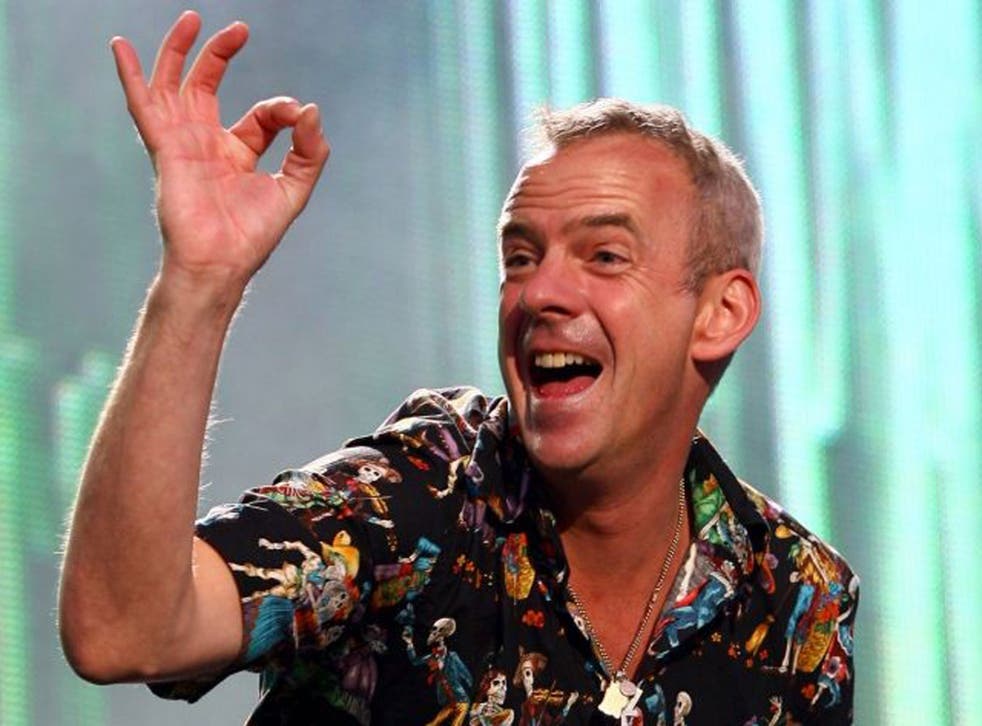 On a Friday evening in May, in an office near the top of a tower in Hollywood, a few dozen fashionable, attractive folks are enjoying what might be the trendiest after-work drinks in town. With a view of the sun setting over the Hills and a DJ set by Chicago producer duo Christian Rich, this is the weekly LA Lab Session , hosted by Mixmag for a select group of friends and guests, and then beamed live to the world via YouTube.
The weekly Lab has been a long-standing tradition ever since Mixmag was a print-only, UK-only publication. Back in the 1990s, superstar DJs such as Fatboy Slim and Carl Cox would drop into the magazine's London office on Friday evening to prepare the editorial staff for their weekend with a few stiff drinks and some top tunes. Today, Mixmag is becoming a global digital brand, which last year expanded its American footprint by opening a new office in Los Angeles , where the LA Lab Sessions have hosted old masters such as Paul Oakenfold and contemporary artists such as Hannah Wants, generating hundreds of thousands of live-stream views each week.
Modern dance music has its origins in the US of the early Eighties, with disco, Detroit techno and Chicago house, but the genre was formalised and popularised in the UK and Europe over the following decade. Mixmag, which started life as a niche magazine for DJs in 1983, later became the newsletter of the rave counterculture, read religiously by both professionals and fans.
In recent years, as so-called Electronic Dance Music, or EDM, has belatedly become a US youth phenomenon, filling American festival venues, stadiums and Vegas superclubs, Mixmag has followed the scene to the West Coast. "There was kind of an explosion of dance music in America about five years ago," says Nick DeCosemo, previously editor of the magazine and now Mixmag's global editorial director. "We knew that we needed to be a part of that. And we've had a great welcome. The Mixmag Lab LA, more than anything, has put us on the map in the US."
Until recently, the US dance music scene was dominated by stadium-filling acts such as Swedish House Mafia and David Guetta. But with American tastes maturing, says DeCosemo, Mixmag is coming into its own. "We've always been protective of what we see as true House, trying to promote innovation without being too elitist or snobby," he says. "Now a lot of the kids here are getting bored of that everything-turned-up-to-11, full-on stadium EDM sound, and they're looking for cooler, deeper DJs like Jamie Jones, Richie Hawtin or Loco Dice, who play cool house music or more underground techno. They have a new respect for, and knowledge of, the culture."
While many music publications have died off in the internet age, along with sections of the music industry that sustained them, Mixmag estimates it has retained a print readership of almost 250,000 while expanding its digital platform, with 1.2 million visitors per month to Mixmag.net, and 1.2 million subscribers on SoundCloud. Last year it launched the Mixmag Media Network, a global directory of dance music-related YouTube channels with an audience amounting to 22 million subscribers.
When DeCosemo and his colleagues decided to open an outpost in the US, Los Angeles was the natural destination. "LA without a doubt is having a moment; friends of mine say it feels like London in 1990, 1991. There's something really exciting happening, and lots of people are moving to be a part of it. Every week, another tranche of European DJs arrives in LA."
And while EDM might be relatively new to the Golden State, the home of the hippie movement has long been ready for its arrival. "People say house music is a feeling, a spiritual thing. When you're a cynica l Brit that seems a little trite and insincere, but it's true – and California is really primed for that," DeCosemo says. "I've been to quite a few parties in California where there's no drugs or alcohol, just the music – and, sometimes, yoga."
Join our new commenting forum
Join thought-provoking conversations, follow other Independent readers and see their replies