New music: Beyonce, Lana Del Rey, The Amazons, Bugzy Malone and Creeper make our top picks for the week
Lana Del Rey is back with a gem while The Amazons and Creeper offer new tracks to rock out to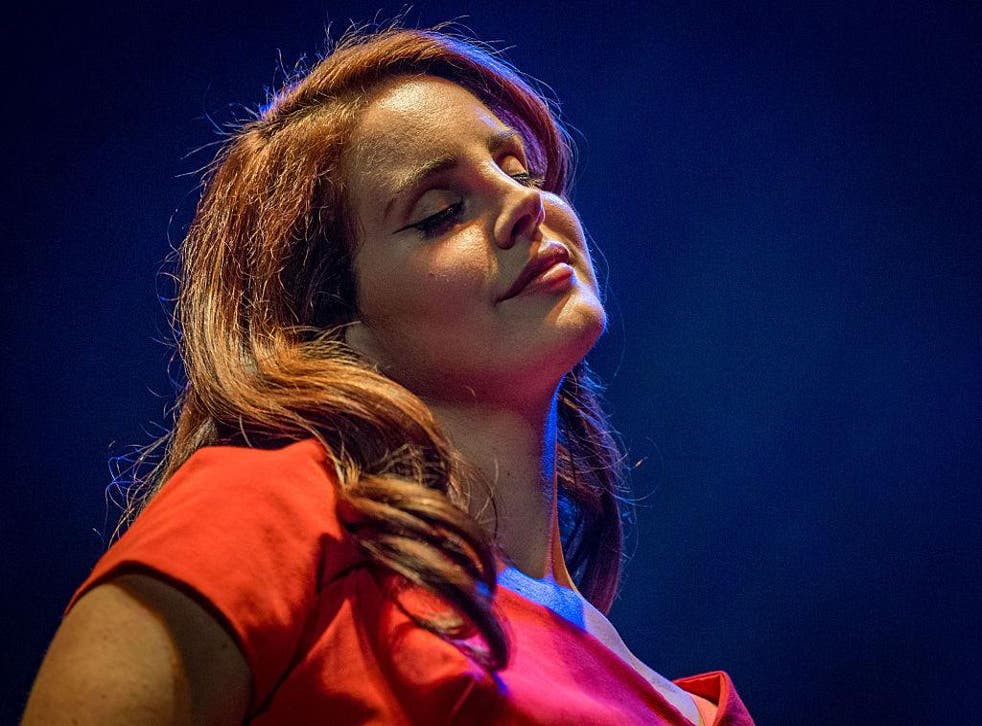 BBC Radio presenter Abbie McCarthy chooses her top music picks for this week:
Beyonce - 'Shining' ft. Jay Z & Dj Khaled
Bey has teamed up with her man Jay Z and DJ Khaled for this surprise new song, dropped immediately after the end of the Grammy's award ceremony.
The song shows three heavyweights bringing all their talents to the party - DJ Khaled has served up a smooth, crisp beat, Beyonce delivers an awesome attitude-laden verse and then Jay Z steps in with a new sense of life, he's back to his best bars on this.
Lana Del Rey - 'Love'
After teasing new music on posters and billboards around LA, the sultry crooner is back and this track is a real vintage tinged gem and it was always going to be - it's been co-written with 'Born To Die' collaborator Emile Haynie, alongside songwriter Rich Nowels and Katy Perry's producer Benny Blanco.
Del Rey is typically mesmerising on this song - we can hopefully expect more from her fifth album this summer.
Speech Debelle - 'Strange Ways'
It''s been a while since we've heard that name but the south London rapper is definitely back, this is a triumphant return.
Her sound has always been beautiful and 'Strange Ways' is a case in point, it will hook you in right from the start with that striking Nick Trepka-produced beat and the lyrics speak out - we all feel lost and confused some times, especially in 2017, but that's okay.
The Amazons - 'Black Magic'
This week the Reading rockers unveiled their brand new single 'Black Magic' and it's an absolute monster. Massive riffs, blistering energy and frontman Matt Thompson showing off his epic vocal ability.
This track further cements them as one of the best and most exciting new guitar bands in the UK right now. Bring on their debut album.
Bugzy Malone - 'Aggy Wid It'
Mancunian MC Bugzy Malone has unleashed new music into the world and as the title would suggest it's packed full of hard bars and killer punchlines.
The grime don has produced a load of fun quotable lyrics and continues to put 'manny on the map'.
A definite one to watch during festival season this year - his live shows are pure energy.
Creeper - 'Black Rain'
I love this band - they know how to make a perfect rock anthem. 'Black Rain' is a relentless rhythm, full of punk attitude and with a mammoth sing-a-long chorus.
You can hear so many of the band's influences on this with elements of heavy metal, pop punk and glam rock all shining through.
Keen Creeper fans will know this marks the first time Hannah has sung alone on a Creeper tune and long may it continue because she sounds fantastic.
This is the first track on the band's eagerly anticipated debut record 'Eternity In Your Arms'.
Abbie McCarthy is a presenter for BBC Introducing/BBC Radio 1. Find her on Twitter @AbbieAbbiemac
Join our new commenting forum
Join thought-provoking conversations, follow other Independent readers and see their replies