Now Hear This: The National, Anderson Paak, Weyes Blood and The Away Days, plus spotlight artist Plastic Mermaids
In her Friday column, Roisin O'Connor goes through the best new releases of the week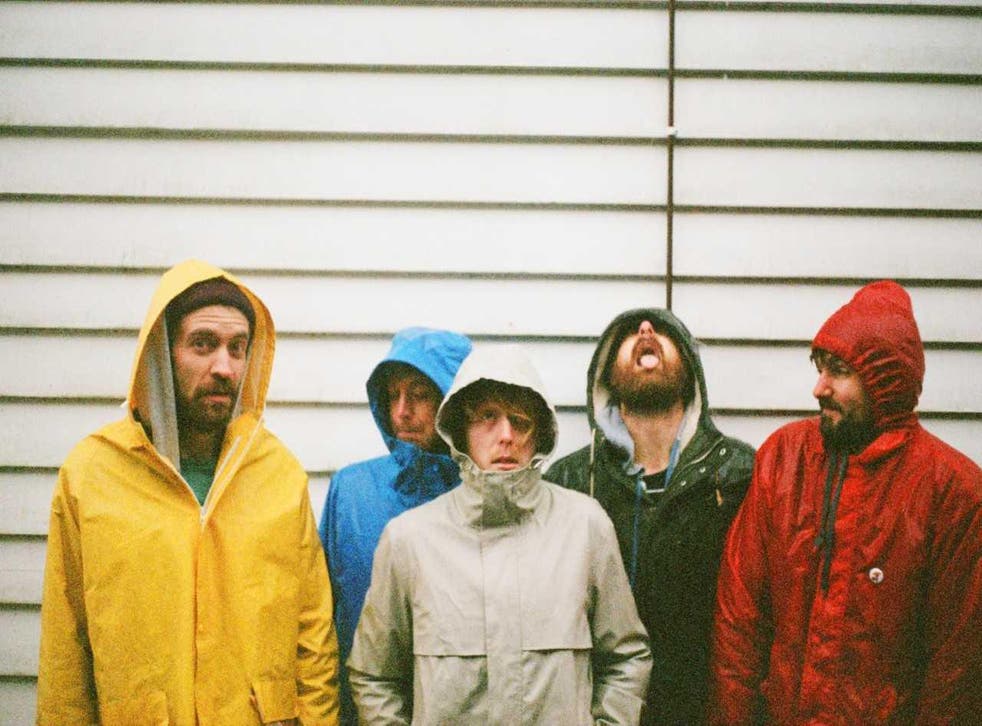 Before I get stuck into going through all the brilliant new music that's out today, make sure you take a minute (or a few – it's a long read) today to read The Independent's interview with former Nirvana manager Danny Goldberg. I was listening to In Utero on the way to work this morning and thinking about how no other band (for me) managed to bottle pure, young rage and distil it into something that felt both cohesive and entirely raw. There really wasn't anyone like Kurt Cobain, and I doubt there ever will be again.
In terms of new music, like I mentioned – there's a lot. I saw Drake at the O2 on Monday (meh) and Black Futures at the Lexington on Tuesday, who I think, genuinely, could do for British rock music what Daft Punk did for French EDM in the Nineties. I've put their most recent single "Me.TV" on the playlist again just so you can have a listen and see what I mean – but you really need to see their live show to get the full experience. There were Hazmat suits involved.
Everyone at Indy Culture is very excited about the forthcoming album from The National, I Am Easy to Find. They've released a new single, "Light Years", this week, which opens on these exquisitely fragile piano notes and these lyrics from the first verse: "You were waiting outside for me in the sun/ Laying down to soak it all in before we had to run/ I was 10 feet behind you from the start/ Didn't know you were gone 'til we were in the car." Quite breathtaking, really.
10 best Nirvana songs

Show all 10
Another return this week is made by the Turkish dream pop band The Away Days, with their first song in two years, "Designed". It's probably the best thing they've done to date – richly textured, slow-building and immersive: frontman Can Ozen's vocals intertwine with Eighties pop synths before bursting through with an affecting falsetto for the chorus. Vampire Weekend have gone a bit retro with their song "This Life" – the guitar twang on the intro reminds me a lot of Van Morrisson's "Brown Eyed Girl" (definitely a good thing).
Subscribe to the Now Hear This playlist!
Our critic Helen Brown wasn't super keen on US singer Khalid's new album Free Spirit, but I am a big fan of his collaboration with John Mayer – it's got some decent funk on the guitar and it feels like Khalid is having fun for a change (he usually sounds so serious). Other album releases this week include Weyes Blood's Titanic Rising, which my colleague Alexandra gave a full (deserved) five stars. Read the full review, here, and check out two of my favourite songs for the record: "Movies" and "Picture Me Better". The former is giving me serious Rufus Wainwright vibes with that almost-operatic theatricism, I love it.
Anderson .Paak's song "Make it Better" featuring the legendary Smokey Robinson is a crooning, wistful letter to a lover he hopes will stay to try and make it work, rather than having both of them just walk away. .Paak pays tribute to the Motown icon via the Fifties nostalgia of the instrumentation: swooning violins, a plucky bass line, and gorgeous harmonies.
There's plenty of great live music happening next week, as gig season is back and in full swing. Malian legend Oumou Sangare, known by many as the "Wassalou songbird", is bound to be spectacular. If you're in more of a rock or pop mood you could check out The Xcerts, who are currently on tour and playing The Garage in London on 9 April, or Anteros who are playing Scala on the same night. Elsewhere Robyn is playing her first of two nights at Alexandra Palace, and Sundara Karma are doing Brixton Academy.
My spotlight this week has landed on the brilliantly eccentric Plastic Mermaids. These guys have nailed a mix of space-rock, psychedelia, folk and chamber pop that has been winning over fans around the UK. Their debut album Suddenly Everyone Explodes is released on 24 May this year – for now you can check out the splendid stop-motion video they made for new single "I Still Like Kelis", and read my Q&A with the band, below.
Hi guys! How's your 2019 so far?
Yeah pretty good thanks. Had a sold out tour last moth which was a lot of fun and it's always nice when you're releasing new music. But it's gone too fast, I feel like I missed winter (which I really love). I blame too many days poking a lump of plasticine making the 'I still like Kelis' video ha….
Enjoy unlimited access to 70 million ad-free songs and podcasts with Amazon Music Sign up now for a 30-day free trial
Sign up
Tell me about the video for 'I Still Like Kelis', who made it and why did you want to use stop-motion?
I made it and I honestly can't say why I decided to do stop motion, we've got a lot on as a band at the moment so we're normally trying to come up with video ideas that won't take bloody ages to create haha. But I guess I kind of got sucked into it… Once you've started on something and you're excited about the ideas it's hard to change direction. Like letting go of a bowling ball, you kind of knew what you were aiming for at the start but after that it's just rolling and you hope you end up somewhere good.. That said now that it's done I'm happy I did it, I love the possibilities you have with animation to mutate from one thing to another and there's endless ways to change shot.
The track itself sounds like a simple enough concept about relationships but you've managed to add quantum physics into the mix. Was it easy to make the leap between the two while you were writing?
Hmm not really, I guess the idea of quantum entanglement and two particles being somehow linked even though they're in different places seem like a really fitting metaphor so I just rolled with it.
What's it been like making the album – how are you feeling about the fact it's being released very soon?
To be honest I'm really excited, if you'd asked me that a year ago I'm not sure that would've been my answer but I think it takes at least 6 months of not listening to something to be able to look back at it with any sense of perspective. I listened to the test pressing of the vinyl the other day and yeah, I think it's pretty cool. There's a lot of music on there, it's a bit of a journey and I'm looking forward to people discovering it's hidden corners.
What do you have lined up for the rest of the year?
We'll probably try and go surfing somewhere nice as we've kind of missed the last few months. Got a bunch of festivals over the summer then a big UK tour in the autumn which we're hoping to make really special. Other than that got a couple more videos to make and want to get album 2 down at some point too!
Join our new commenting forum
Join thought-provoking conversations, follow other Independent readers and see their replies