Now Hear This: Taylor Swift, Glass Animals, Mysie and BenjiFlow, plus spotlight artist Nikita Bassi
In her weekly column, our music correspondent goes through the best new releases of the week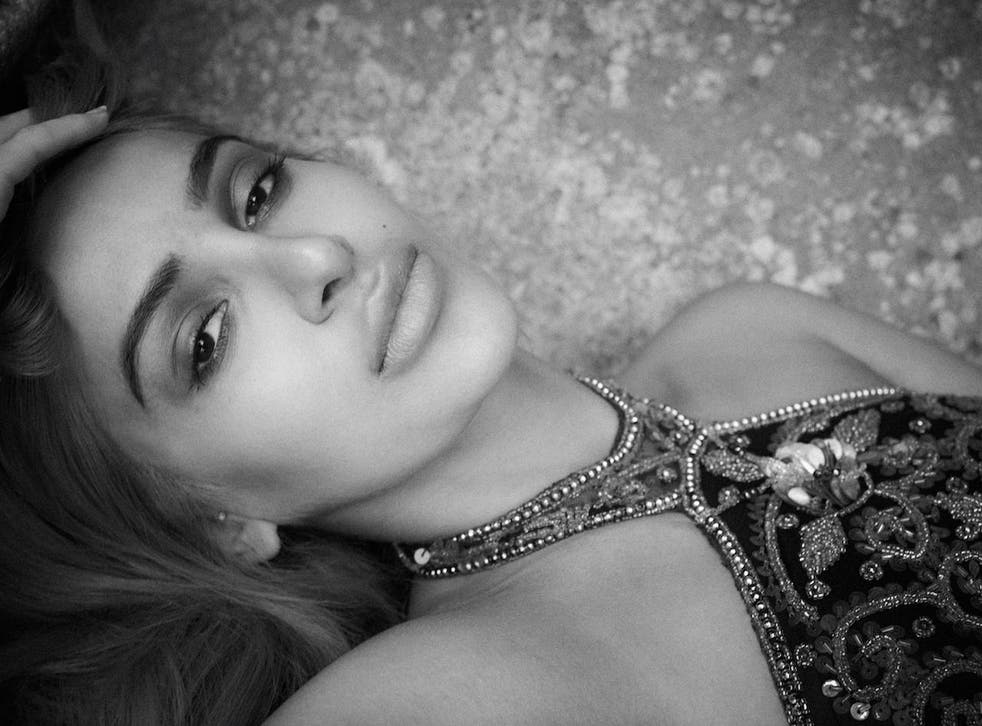 The film adaptation of the musical Cats may look like your nightmares come to life, but I'm a fan of Taylor Swift and Andrew Lloyd Weber's original song "Beautiful Ghosts". Musicals feel like a good fit for Swift, a natural story-teller, and here she nails that Broadway/West End style of delivery, with a pretty phenomenal belt at the end.
Glass Animals are back! The Oxford-formed group were on hiatus after their drummer Joe was involved in a horrific road accident. He's since recovered, and "Toyko Drifting", their first release since 2016's Mercury Prize-nominated How To Be a Human Being, is a jubilant, brassy hip-hop jam featuring some rapid-fire bars from rapper Denzel Curry.
MUNA have released a cover of Normani's hit "Motivation" and it's one of the best and most original takes of any artist's song this year. I've said this before (in this column, I think), but often with covers you often get a more saccharine piano or guitar-based version. MUNA's "Motivation" is given their personal stamp of dreamy, effervescent pop, with a few lines of Eighties guitar thrown in for good measure.
Subscribe to the Now Hear This playlist!
I like Yungblud and blackbear's team-up with producer du jour Marshmello, "Tongue Tied", a lot. Rock music has been languishing due in part to, I believe, a weird sense of competition preventing artists from collaborating with one another. Yungblud is one of a number of young artists pioneering a new era where a hip-hop artist, electronic producer and a pop-rock singer can appear on the same track… and it works.
Up-and-coming band KAWALA, who are definitely one to watch out for in 2020, have a tender new ballad called "Who'd You Rather" that reminds me a little of Fleet Foxes, a little of early Ben Howard. There's a rollicking single from Jake Bugg, who's apparently just given in entirely to his love of the blues and come up with "Kiss Like the Sun". Princess Nokia sounds deadly serious on "Balenciaga", rapping coolly over stark synths and the deem thrum of bass.
I'm intrigued by the latest offering from north London multi-instrumentalist BenjiFlow; "Somebody" has serious Latin vibes and an overall sound unlike any other British artist releasing music right now. The track follows his earlier singles "Deep End" and "Can't Lose" – he's performing at Camden Assembly on 28 November if you're around.
The 35 best debut albums of all time

Show all 35
I saw an amazing performance earlier this week by Mysie, which was impressive considering it was her second-ever live gig. Her music is evocative, deeply immersive and soulful; her new single "Heartbeat" incorporates elements of soul, electronic and pop.
My spotlight artist this week is Nikita Bassi, a singer influenced by her Punjabi-Indian roots to bring Indian and African percussion (table, khol, dholak) to a classic R&B sound. I'm sharing a premiere of her song "Oh Lover", which reminds me a lot of Natalie Imbruglia, plus its accompanying video – check it out.
Hey Nikita! What's your 2019 been like?
I've felt everything from uncomfortable to ecstatically happy. I've been singing and writing music since I was young but put my first song out in July. It's been an unreal experience but definitely a kind of learning playground too. Everything was so new, exposing, fulfilling and nerve-racking. It's probably been my favourite year though.
Enjoy unlimited access to 70 million ad-free songs and podcasts with Amazon Music Sign up now for a 30-day free trial
Sign up
Tell me a bit about your song "Oh Lover"
My whole EP, including "Oh Lover", features songs I wrote a while ago. I was happy with them at the time, and then started doubting things. I was trying to change everything about myself, and my music, for a few reasons. So when I finally learnt to trust my instincts and creativity, (and to just chill out really) it felt important to me to release these songs. I wrote 'Oh Lover' while I was studying. I guess it's about unrequited love. I've been lucky to not have too many nasty boys in my life but there's been a couple! It's a dramatization for sure.
Which artists would you say are your biggest influences?
Nelly Furtado, Emeli Sande, Frank Sinatra, Seinabo Sey, London Grammar, Lana Del Rey.
What do you have lined up for 2020?
I want to do a couple more EPs. I'm not ready to make an album yet - I've got some growing to do and all that. I'm just enjoying putting music out and performing so much. All of it is this new and lovely bubble in my life that I don't want to ever lose. I'm making an EP with a DJ/producer friend and would definitely like to collab as much as I can. Also I just have this thing that I really want a song placed in Hollyoaks, I think I'm the biggest Hollyoaks fan in the world, I feel genuinely emotional to all characters.
Join our new commenting forum
Join thought-provoking conversations, follow other Independent readers and see their replies