Raye interview: A pop star for the new generation
'People know I'm in this for the long haul'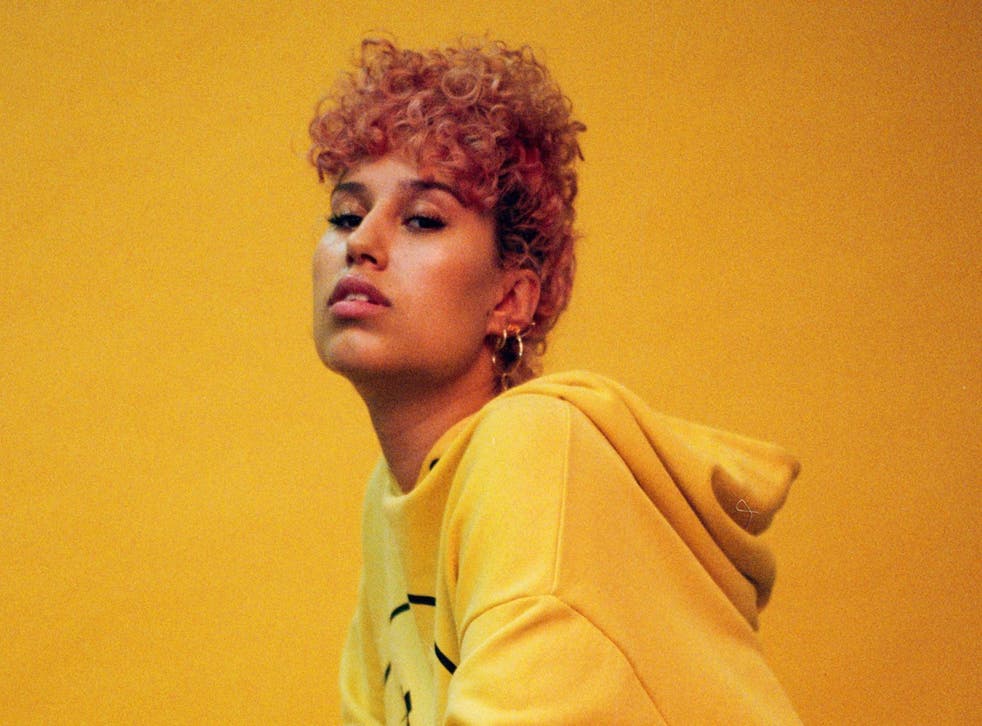 Raye has never been one for sticking to the rules, but then she's not your average pop artist.
Check out her video for the track "Shhh" and you'll find dozens of comments from new fans raving about how she's created a "new genre", thrown by the beats and her unusual delivery. It might not be quite that, but it certainly is different.
"I hate rules. Don't we all?" she asks with a grin. "I'm so in love with perspectives and pushing boundaries, and saying something uncomfortable."
Raye – born Rachel Keene in London – attended Brit school for two years before dropping out to pursue a full-time career in music, and is fast-becoming one of the stand-out voices in a new wave of UK pop. Aged just 19, she already has a formidable number of pop bangers under her belt.
"The school taught me so much, particularly how insanely competitive [the music business] is," she says. "Nothing's more intense than a bunch of hormonal teenagers thrown together, trying to have the limelight!
"There are great teachers, and I made some friends for life there. But for me two years was enough: I'd met my manager before I even went to the school, I had people who were interested, I had an opportunity and I took it."
It's a surprise to hear her recount how pop was looked down on by some students while she was there, when you consider how many fans turn up to shriek at Little Mix or Bruno Mars at the Brit Awards.
"Genres are blurring now," she says. "It used to be 'are you a rock head or are you R&B', and now it's Linkin Park with Stormzy. It's insane.
"Drake is smart, he's always looking for something new he can do. And he finds these UK grime kids, gives them this huge platform. There's something so exciting about working with someone from completely different perspectives."
It's something she also admires in Charli XCX, who co-wrote her song "I, U, Us", and for whom she co-write "After the Afterparty".
Enjoy unlimited access to 70 million ad-free songs and podcasts with Amazon Music Sign up now for a 30-day free trial
Sign up
"She's a very good role model. She's got her own thing and she still can switch it up for other people, I really respect her for that – it's something I want to work on myself."
Raye throws an amazing eye-roll when I broach the subject of the lack of female artists at UK festivals, but says the initial disappointment only motivates her to push herself forward.
"Us girls are constantly confined: 'Look like this, sound like this, talk like this because you might offend people'," she scoffs. "Just… go, you know what I mean?"
Raye says she's had a similar experience of industry sexism out in LA, but thinks things are better in the UK.
"In the UK the attitude is so much better," she says. Up to a point.
"I've been writing in studios for like four or five years, and the first time there was a female engineer in the room, I noticed because I wasn't used to it. And that is so sad. When you're with another woman you really feel that female presence, it's important."
She cites Stormzy as one artist leading the charge of British talent who stubbornly refuse to mimic the American model of how to be successful.
Raye collaborated with him on her song "Ambition", and makes a cameo in his video for "Big For Your Boots".
"Stormzy's so supportive, and he believes in you… he's so motivating."
"Ambition" tells you a lot of what you need to know about Raye – she's very clear about what she wants.
"They [the industry and her fans] know that I'm in this for a long haul," she says. "I'm writing and the songs are getting better, I'm writing for other artists, I've done a little mixing.
"I'll go to LA and come back with the songs. I work my arse off. Because I've seen it happen so many times to other artists where something doesn't work out."
Being a solo artist can be a lonely experience, but Raye surrounds herself with a team that feel like family.
"I've got this manager who's believed in me, who I've been with for years," she says. "The industry is lonely enough."
That doesn't mean that she's getting complacent about where she stands among her contemporaries, though.
"When you're comfortable you're not on your game. Comfortable for me is sitting on the sofa, cup of tea and some chocolate biscuits, watching TV," she explains laughing.
"But when you're uncomfortable you force your mind to think in ways it's not used to. Like doing "Shhh" with six key changes. That was the most uncomfortable writing process for me ever. And it's still pop, but it's different.
"I went through a process of feeling very… 'whiteified'," she continues. "All the top 40 music – which is what is expected of me – is very white. I felt like I was getting told not to do stuff a certain way, cutting out things that I loved from my music.
"So I just got back from LA and it's got some Afrobeat, some R&B vocals, and I'm so excited. Because I'm done being pigeonholed," she concludes. "This is my chance to show the world who I am."
Raye's new single "The Line" is out on 19 May. Check out her live dates here