Springsteen in Leeds: the home-town heroes should call the tune in the new arena
A Leeds band, not the Boss, should open the city's new Arena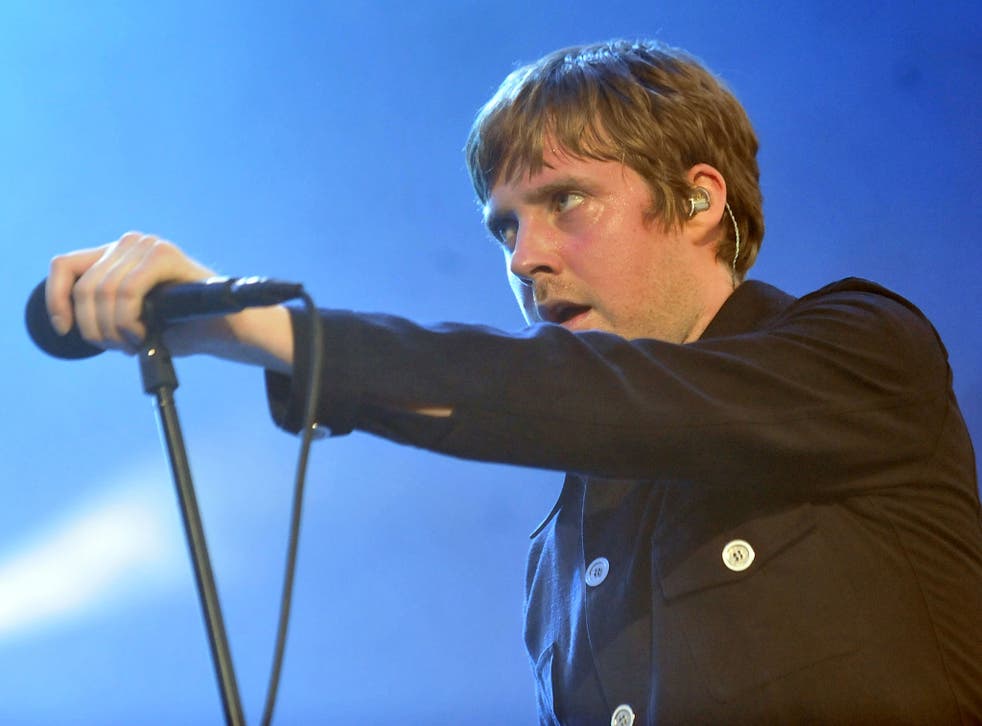 A new venue will be opening in Leeds this September. So which one of many great Yorkshire bands will be playing the opening night? None! It's Bruce Springsteen! Springsteen is undeniably a top live act with a 40-year career comprising a back catalogue of 17 studio albums, but he also could not be more American.
What was wrong with choosing local talent to open the new Leeds Arena? It's not as though the venue would have been short of talent to choose between; it's situated at the heart of a city known for its guitar music. A while ago, local band Kaiser Chiefs were approached to open the venue and were the first act announced as part of the Leeds Arena opening season. But when they were relegated to performing a week after Elton John in September, the month that the venue officially opens, and then the following announcement was made that the Boss will perform a special launch night on 24 July, it was hardly surprising that the band's frontman Ricky Wilson took to Twitter to vent their fury. The singer rightly moaned: "Really f**cked off with @leeds_arena. They asked us to open the thing then put Elton on the week before and now Bruce."
While Springsteen will undoubtedly draw a crowd from across the UK, the venue has missed a trick. To have held a night celebrating the best of the city's live bands would have established the Arena as a venue that prioritises supporting local talent. Last year's Mercury Prize winners Alt-J would have made an excellent support act to Kaiser Chiefs, while David Gedge's indie-rock band The Wedding Present could have completed the line-up. Springsteen and Elton John could have performed afterwards and still drawn the attention and crowds that the venue is aiming for.
There is something special about seeing a band play on their home turf. Some of the best gigs have been those when bands have returned to their roots. Muse returned to their Devon hometown of Teignmouth in 2009; The Stone Roses' first comeback shows were in Manchester's Heaton Park last year; Hyde Park in London was a suitable choice for Blur whose Parklife days were at the heart of London; while Black Sabbath played their first hometown gig in 13 years when they returned to Birmingham in May last year for an intimate comeback show ahead of their Download Festival performance.
A new cultural venue is always to be celebrated, and even more so when it puts local talent above financial drive. Ben Williams, Leeds Arena's general manager, says that the venue are looking forward to welcoming Kaiser Chiefs to their new home-town venue, and adds: "As much as Leeds Arena, working in partnership with the promoters who hire it, will endeavour to showcase the city's exceptional talent and find its place amongst the excellent variety of venues nearby, we're committed to attracting major artists to the region."
But the venue has the chance to make it up to Kaiser Chiefs, who have now offered themselves up as a support act to Springsteen. Their manager, James Sandom, says: "Kaiser Chiefs were originally invited to open the new Leeds Arena. They'd like to do it if it's possible. They've offered to open up for Springsteen when he plays there in the summer – to be part of history in their home town and warm up for Bruce."
The Boss may usually shun support acts, but perhaps he will make an exception. I'd like to think so. The venue's launch night would celebrate local talent, while showcasing one of the world's best performers. It's the best of both worlds.
Join our new commenting forum
Join thought-provoking conversations, follow other Independent readers and see their replies