Tim Burgess on his love of vinyl: 'It's not an obsession like collecting dead butterflies in a case'
Tim Book Two: Vinyl Adventures from Istanbul to San Francisco​ hits shelves 21 July, published by Faber and Faber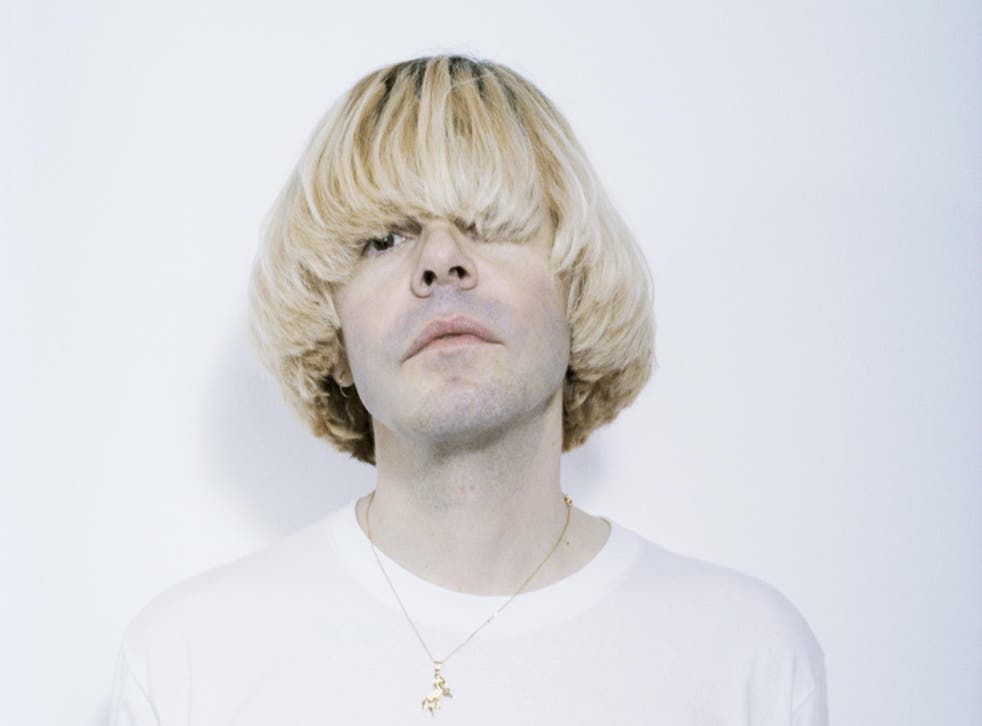 It's hard to know when something goes from being an interest to a hobby and ends up as a passion. Noting the beauty of a passing train to memorising the names of engines and ending up with a notebook on platform 11 at Crewe station on a rainy Friday evening. It's often a subconscious journey but, at the end of it, you're in deep with whatever your chosen distraction – maybe it's easier for an outsider to see, as denial can often be a feature of an obsession.
The first time I was aware that I had more than just a bug for collecting records was the day I noticed I had a filing system – it was very informal and I was judge, jury and executioner. I kept my records leaning up against the wall, next to my bed and the vinyl stretch had become longer once I'd committed all my money and asked that all my presents were records.
The order of the albums (at the back) and singles (at the front) were both in order of how impressed I was with them. The cooler titles at the front and, according to 13-year-old me, the more mediocre ones at the back.
Those next to the wardrobe at the very back were in an unloved vinyl version of purgatory, where much of the rest of the collection would be involved in reshuffles on an almost daily basis – Showaddywaddy and some of the records I'd bought on a more casual basis from the age of seven were only kept for sentimental reasons rather than any possibility that Little Jimmy Osmond would see any kind of coolness recovery now that I was a committed UK Subs fan.
Singles were easier to buy than albums and they appealed more to my teen attention span – "Where's Captain Kirk" by Spizzenergi was one of my favourite songs, but even when I was playing it more than a dozen times a day, I was never that intrigued to know what an LP by them would sound like. Just for the record, I did get a copy of Do A Runner by the then-named Athletico Spizz 80,but I'm not sure it even hit the total number of plays that "Where's Captain Kirk" would get in an hour in its heyday.
I could buy a single on a Saturday after hearing it during the week. My taste was impulsive and varied: "Alternative Ulster" and "Suspect Device" by Stiff Little Fingers, "Night Boat To Cairo" by Madness, The Specials' "Too Much Too Young", Frankie Goesn To Hollywood's "Two Tribes", Queen's "Crazy Little Thing Called Love", The Cure, Orange Juice and The Cocteau Twins, all living in perfect harmony beside my bed.
If singles were like magazines, then albums were like books. Less immediacy and more time to kick your shoes off and see what was going on. Sandinista! by The Clash was a watershed moment for me and Power, Corruption & Lies by New Order didn't leave my turntable for six months.
Over the next 30-odd years, I not only bought records, but I made them, too. I'm pretty sure at some point my mum and dad would have hit me with the classic "records won't pay your wages" or whatever, when I was forgetting to do my physics homework, but fate treated me well and dealt me a hand where music and records are an important part of my day to day life.
I suppose the biggest clue that something has turned into an obsession is when you end up writing a book about it. It would be missing a chance to plug my newest publication if didn't admit to that. But because I love vinyl and record shops so much it was a pleasure rather than a chore. It was a mission I set myself after Faber and Faber asked if I would like to carry on being an author – speaking to fellow vinyl junkies about albums they love and tracking them down in shops I visited while on tour and at home.
Enjoy unlimited access to 70 million ad-free songs and podcasts with Amazon Music Sign up now for a 30-day free trial
Sign up

So I headed out to track down recommendations from Iggy Pop, Johnny Marr and some friends I called upon along the way. The net result was an amazing road trip to record shops I didn't know existed and at least 30 new albums for my collection. The great thing about collecting records is they give so much back, too. Most, if not all, of the records I've mentioned still get played at home or when I'm out DJing – it's not an obsession like collecting dead butterflies in a case.
The songs still live and they get a new lease of life when my son hears them. Oddly enough, his favourite is "Where's Captain Kirk". I haven't got the heart to tell him that the album is a bit of letdown, but it's waiting for him if he ever wants to give it a listen.
Tim Burgess is a singer, a songwriter and a record label owner, best known as singer with The Charlatans. 'Tim Book Two: Vinyl Adventures from Istanbul to San Francisco' by Tim Burgess, published by Faber and Faber, will hit shelves 21 July. £14.99 trade paperback, £50 signed special edition, £9.99 ebook. You can pre-order it here.
Join our new commenting forum
Join thought-provoking conversations, follow other Independent readers and see their replies