Solar eclipse: Bonnie Tyler's 'Total Eclipse of the Heart' is back in our lives as Spotify streams more than triple
Dancing ninjas, weirdly oversexed schoolboys and feathered hair to make Farrah Fawcett jealous - what's not to love about this unusual video?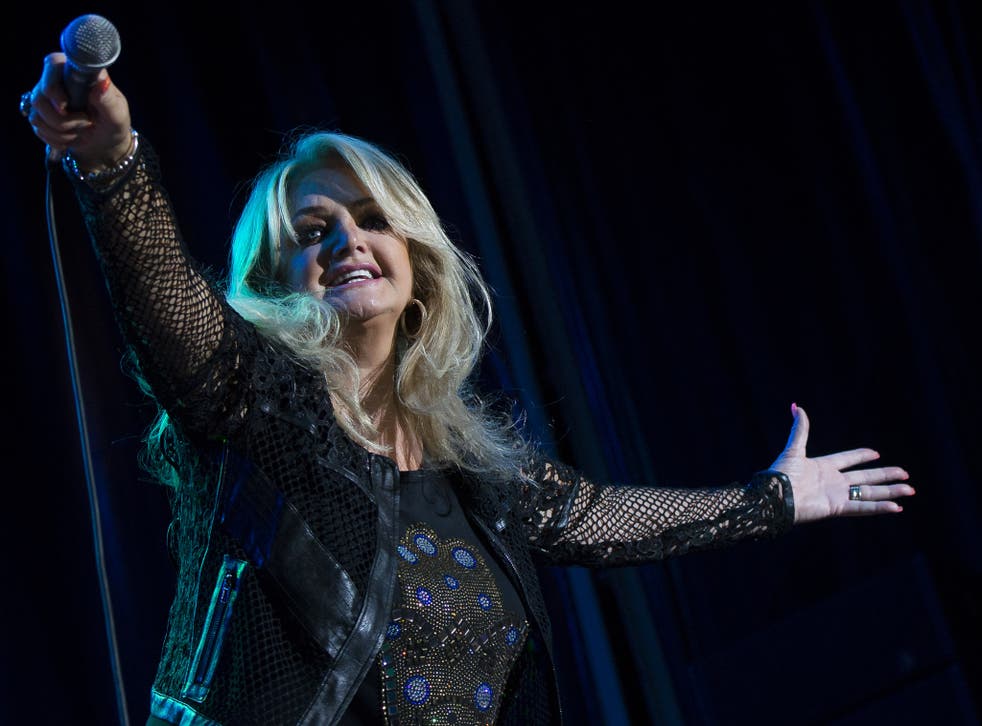 An unexpected by-product of the exciting lunar activity occurring today is that Bonnie Tyler's "Total Eclipse of the Heart" is trending.
The 1983 song, with a video that wouldn't pass muster in the post Jimmy Savile-era, is on every eclipse hunter's playlist this morning.
Spotify streams of the song more than tripled (a 214% increase) today.
Featuring the pure lyrical poetry of "Turnaround bright eyes, every now and then I fall apart", the song which sold 9 million copies remains Tyler's biggest hit.
It also made her the first and only Welsh singer to top the Billboard Hot 100 in America.
The video, in which Tyler is presented as a teacher at an elite boys' boarding school, sees her in as an object of desire to (and possibly lusting after) her pupils in a Notes On A Scandal-type interplay.
Disturbingly, the pupils oscillate between innocent-looking schoolboys and muscular male models stripped to the waist or wearing thongs.
There are dancing ninjas, the nearest the swim team get to water is a glass chucked over their baby-oiled abs and some of the kids have rather impressive angel wings. There is even an army of leather-clad Fonz lookalikes.
A brilliantly bouffant and blow-dried Tyler floats about the place as sheer fabrics (and the boys' shirts) flap about in the wind.
Solar eclipse: Stunning images of the phenomenon from around the world

Show all 12
The epic finale reaches Exorcist-heights of weirdness as the "bright eyes" lyric is taken rather literally, the children's eyes becoming beaming headlights, and one choirboy even taking flight.
Who cares if you missed it, or if you didn't get a chance to buy any of those special goggles. Thank you, solar eclipse, for bringing the weirdest video ever made back into our lives.
Join our new commenting forum
Join thought-provoking conversations, follow other Independent readers and see their replies