Glastonbury 2016: Jeff Lynne's ELO will play the Sunday 'legends' slot
The pop-rock group will take to the stage for the coveted Sunday 'teatime' performance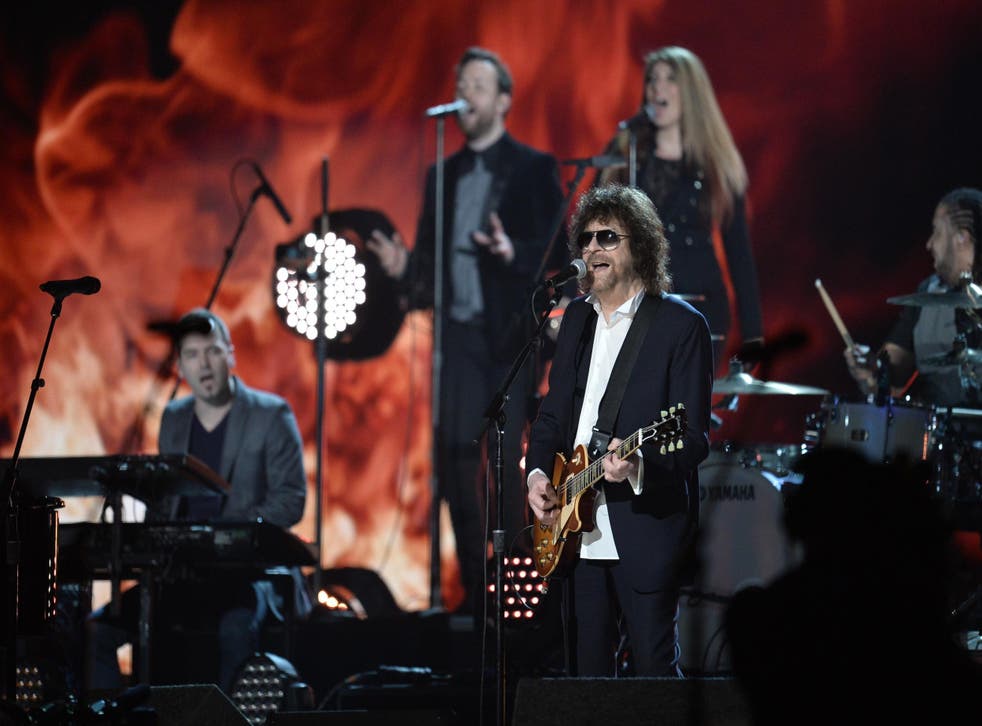 Jeff Lynne's ELO will play Glastonbury 2016's Sunday evening 'legends' slot.
The British pop-rock group will follow in the footsteps of past acts Lionel Richie, Dolly Parton and Paul Simon to play to what is traditionally the biggest crowd of the entire festival.
Formerly known as Electric Light Orchestra, Lynne and Roy Wood first formed the band in 1970 and had an 18-year run before Lynne called time in 1988 - they sold 50 million records worldwide.
Lynne officially returned in 2010 under the moniker 'Jeff Lynne's ELO' where they have since had an unprecedented fresh lease of success. They released a new album in late 2015 and announced a ten-date European tour for 2016.
Their hit songs include "Mr. Blue Sky", "Sweet Talkin' Woman" and "Livin' Thing."
Co-organiser Emily Eavis recently promised that this year's Glastonbury line-up would be "strong on women."
No headline acts have yet been revealed, but among those tipped to be announced in the coming months are Coldplay, Muse and Adele.
Glastonbury Festival will take place from 22-26 June. Re-sale opens up in the Spring.
Join our new commenting forum
Join thought-provoking conversations, follow other Independent readers and see their replies