Glastonbury too muddy? Try one of these indoor festivals
'Outdoor festivals have got too expensive for many people and we see value for money as one of two key selling points'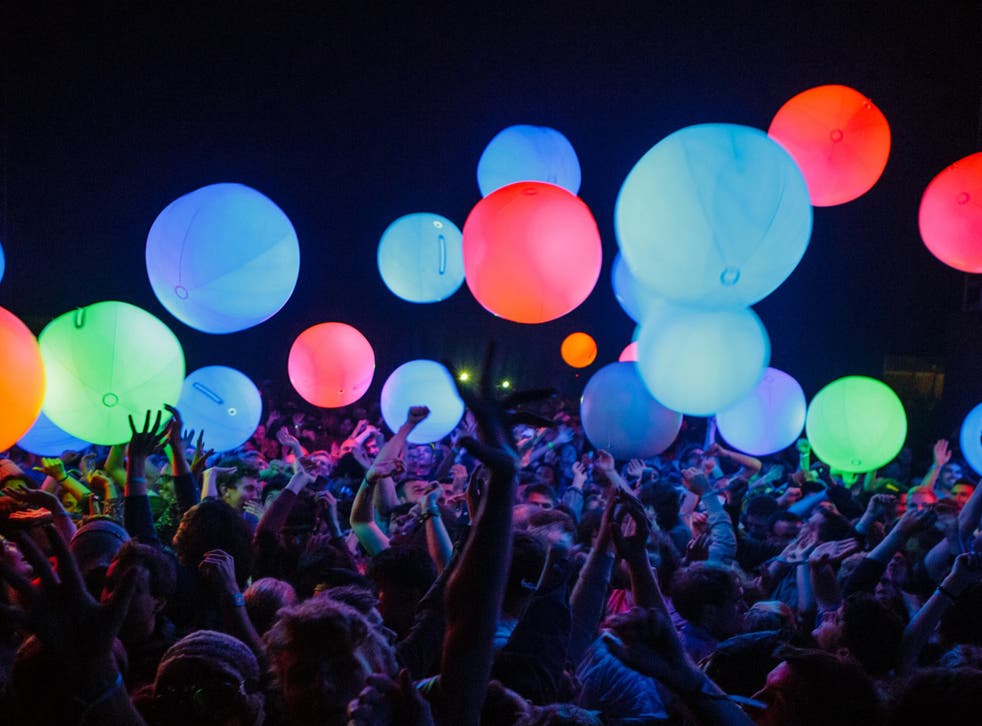 For those who like the idea of music festivals but have always found the prospect of trudging through ankle-deep mud for three days too much to bear, the rise of multi-venue, inner-city festivals is offering an inviting alternative – one that will keep festival season in full swing long after the clocks go back.
A number of brand new metropolitan festivals – including Leeds-based Beacons Metro, Portsmouth's Dials, London duo Community and Mirrors, Margate's By the Sea and Brighton's Mutations – host inaugural events this autumn, continuing a growing trend that is changing the festival landscape for punters, promoters, artists and venues alike.
The multi-venue format is nothing new, of course: The Great Escape, Dot to Dot and Swn, have all thrived since the mid-noughties. But as the UK Festival Awards and Conference event co-ordinator Michael Baker explains: "Metropolitan festivals are rising, and there's a very good reason for that – they increase diversity in the market. Festivals are very popular but some lack a unique selling point. That is not the case with metropolitans.
"They can take many different forms and the emphasis is more on curation, with most discovering that unique selling point and finding their own space in the market."
Predominantly independently organised and championing underground and emerging talent, metropolitan festivals are the antithesis of huge corporate outdoor events like V Festival and Reading and Leeds. Smaller of scale (and budget), they offer not what Baker calls the "escapist experience of the field pilgrimage" but, with their easy accessibility and use of existing local amenities – pubs, bars, clubs, warehouses and even churches, something much closer to a recognisable weekend in the city. "It's a much more sanitised, casual experience for a different type of festival-goer," Baker says, "one that wants to experience the music but within the confines of their own life."
The statistics make that case: the European Festival Market Report 2014 found that 67 per cent of outdoor festival-goers admitted that they missed home comforts, with the lack of clean toilets (23.1 per cent), bed (18.4 per cent) and decent mobile reception (5.6 per cent) among their gripes. "By their very nature," Baker says, "metropolitan festivals circumvent those issues."
But a comfortable night's sleep or the means to immediately upload that snap of your favourite band to Instagram doesn't fully account for the growing popularity of urban events. At just £55 for a weekend bill of exciting alternative acts including John Talabot and Lightning Bolt, Mutations, held in Brighton and Hove on 28 and 29 November, is indicative of the value offered by metropolitan festivals.
"Outdoor festivals have got too expensive for many people," says Mutations founder Alex Murray, "and we see value for money as one of two key selling points ". The other, in keeping with an ethos that runs through metropolitan events, is a diversity of programme and commitment to underground talent that echoes the musical curiosity of attendees. "We know people will come early and stay late and we know they will be open-minded, enjoy multi-genres and dip in and out of what's on offer. People aren't pigeonholed, and our programming reflects that."
For promoters, the advantages of metropolitan festivals over their outdoor counterparts are obvious. "Risk management is everything," says Simon Stevens, co-director of the just-underway Beacons Metro, a seven-week-long metropolitan event born out of the ashes of Beacons Festival, an outdoor weekender that took place in Skipton from 2012-14. Putting on a festival in a field is a massive task and the risk is huge. Infrastructure is hugely complicated, but if you're in a city your infrastructure is already there. But a lot of it is to do with finances. If you have to spend £500,000 on production before you've even booked an act, it's a daunting figure."
With metropolitan festivals negating at a stroke the great summer-festival curse – the unpredictable British weather – it was inevitable promoters would begin to capitalise on the busy autumn touring schedule. For smaller festivals, the shift is vital to their survival prospects.
"What we like about Mutations is it's a festival set up outside the summer period," Murray says. "The festival scene is saturated in the summer, there is lots of choice and it's hard to stand out." Stevens agrees, saying that avoiding the overcrowded summer season has been crucial in allowing him to book a bill that includes Everything Everything and Natalie Prass: "The problem with the festival circuit is just that – it's a circuit. If your event falls June to August you're competing with festivals across Europe, and nine times out of 10 bands play wherever offers the most money. Moving to autumn allows us to get touring bands as they come through."
Consequently, emerging artists will benefit from what Hannah Rodgers, AKA singer-songwriter Pixx, calls "post-festival season". 4AD's rising star is one of dozens of new artists whose touring costs and worries are eased by metropolitan festivals. "Everything is pre-organised for you, they take care of ticket sales and you know people will be there, which takes the pressure off your shoulders." These events, Rodgers says, are becoming an increasingly important means of exposure for underground artists. "They support new artists who don't have the funds to tour or aren't ready to release a record yet, and they do a great job of getting people heard."
Mark Davyd, founder and CEO of the Music Venue Trust, strikes a note of caution, however. While he says that the "sector of grassroots venues are broadly in favour of anything that gets people through the door", he has reservations about the overwhelming effect such events can otherwise have on local establishments. "These festivals can provide a rather excessive promotion of one thing which makes it more difficult to promote other stuff. We want to see events that address the ongoing needs of having a music venue in your town, not just the excitement of a one-off weekend festival."
Still, as Baker concludes, the multi-venue trend that has extended festival season into winter shows no sign of ceasing. "Metropolitan festivals will continue to grow, and at a faster rate than green-field festivals. There are so many benefits and much less risk – it's a format that is proving it can work."
Join our new commenting forum
Join thought-provoking conversations, follow other Independent readers and see their replies