Glastonbury 2015: Five ways to avoid the portable toilets at the festival
Creative solutions if you're caught short somewhere in a field in Somerset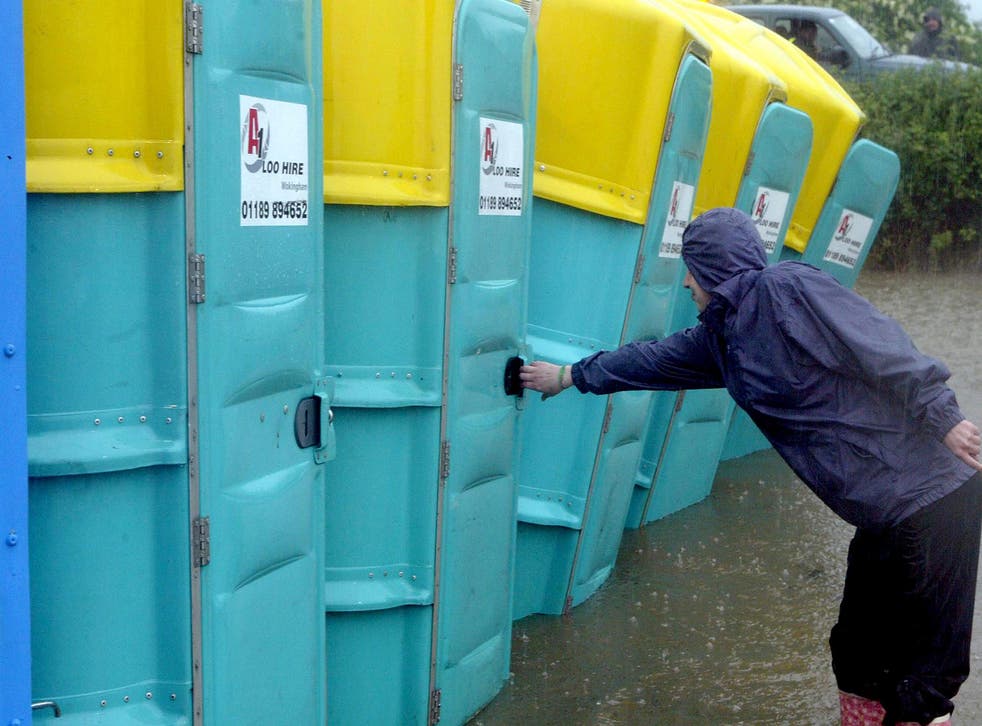 When nature calls either miles from the nearest long drop, or the stench emanating from the block is simply too overpowering, festival-goers must seek an alternative. These handy inventions have long since abolished the need to squat in the bushes, or resort to the adult nappy.
The (in)famous 'She Wee'.
Ladies must merely plant the feet firmly, position the funnel securely under the crotch, and feel a millennia of male dominance flow down the chute as the freedom of the stand-up wee is finally shared. The Original Shewee comes in a variety of colours, is NATO approved and is dishwasher-safe (although that might have to wait until after the festival).
TravelJohn Disposable Urinal
According to TravelJohn's website, each urinal bag contains 'LIQSORB technology' which turns any liquid instantly into an odourless gel, ideal for preventing possible leakages. Perhaps a little more discrete than the against-a-tree option of the SheWee, each bag can hold two large adult bladder-fuls, and can be resealed until conveniently disposed of.
Lootec Portable Unisex Urinal
A nice unisex alternative to the urinatory experience, this festival toilet alternative is large enough 'for a big wee' (850ml), and the leakproof lid ensures the contents will be safely collected in its compact container until it can be emptied. It is also extremely lightweight – just 93 grams without the female adaptor.
Simply pop a bag through the hole in this unusual-looking camping stool, make your deposit, tie up the bag, put both stools away and return to the circus. You may, however, wish to invest in a 'toilet tent', to ensure you leave the fields with at least one shred of your dignity.
The humble bucket (with lid)
We wouldn't recommend carrying this option along with you to a Pyramid stage sit-in, but in the middle of the night when the tent is several miles from the nearest PortALoo, and nature calls… Amazon reviewers also had the lovely idea that it could be reused 'to store wild bird seed' post-festival – a sure-fire way to maintain that flower-child persona picked up in the Stone Circle.
Join our new commenting forum
Join thought-provoking conversations, follow other Independent readers and see their replies