Glastonbury 2014: Metallica lauded by audience as Twitter becomes ablaze with positive reactions
Heavy metal band made its Glastonbury debut following criticism of its headliner status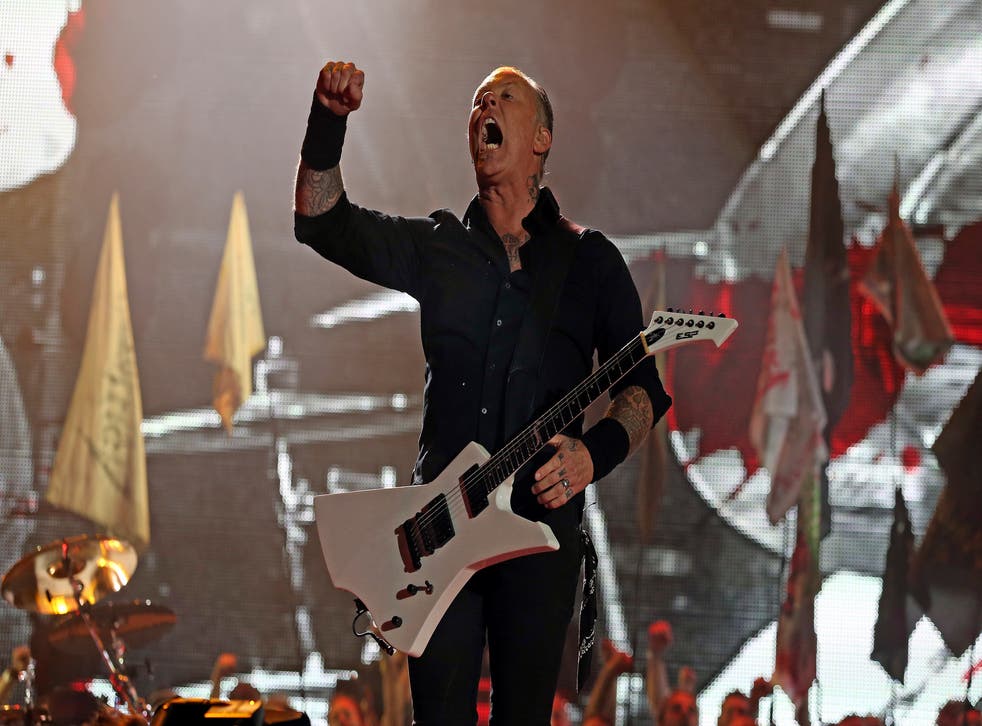 They were lambasted for daring to step foot in a festival known more for its hippie manner than its heavy metal, so it is perhaps surprising to see Twitter alight with praise for Metallica's headlining set.
The foursome have had to face down criticism from other musicians, including Arctic Monkey's Alex Turner and Mogwai, the latter of whom had a set at the same time.
It comes as the band started selling 'Glastallica' t-shirts adorned with the comments that had been made about them – such as "Metallica, they're just shite."
Reaction to the high energy set has been positive so far on Twitter, with the following responses largely made by people watching at home.
Gauging the reactions of the people, many said they were stunned to discover that they actually really enjoyed the music.
However, not all were full of admiration. Some still found the band's presence a bit puzzling.
Join our new commenting forum
Join thought-provoking conversations, follow other Independent readers and see their replies