Glastonbury 2014: Metallica's Lars Ulrich says 'staying sober is biggest downside to headlining'
The heavy metal drummer, 50, also says that playing in a rock band is nowhere near as hard as being a parent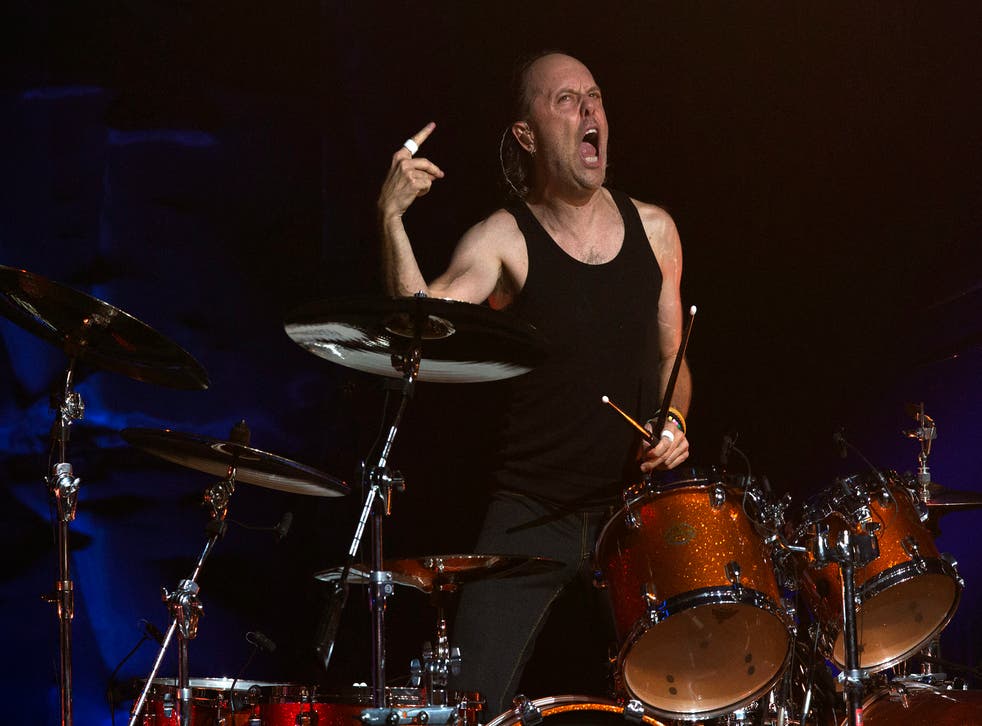 Sobriety may seem anathema to rock bands with a high octane lifestyle, but the drummer from Metallica has said his musicians are definitely staying away from the drink this Glastonbury.
Drummer Lars Ulrich said in a BBC interview: "This is going to sound a little weird but the downside about closing these festivals is that you have to remain sober and on your game - and then when you get off stage, basically all the other bands have already left."
He does plan, however, to enjoy himself for the rest of the festival, admitting that the stellar line-up on Friday and Sunday – Metallica are headlining tonight – will mean he'll stick around.
"I'm actually thinking that my girl Jessica and I are going to come down and hang out for the weekend," he said.
Ulrich won't be the only member of his heavy metal band keeping away from drink, as frontman James Hetfield has been sober for some years after he sought rehabilitation for alcohol and substance abuse in 2001.
In pictures: Glastonbury 2014

Show all 65
With the men now in their late 40s and early 50s, day-to-day life has changed somewhat since the height of their fame in the Eighties and Nineties.
Ulrich, 50, says that performing as part of a touring rock band is nowhere near as hard being a parent.
"I'm not quite as driven or competitive anymore. People say it must be hard work going on tour but I'll tell you what a lot of work is - getting up at 06:45 in the morning and taking three kids to three different schools. That's a lot of work," he said.
"Sitting on a private plane and flying around to rock and roll gigs is like vacation."
He also said that ageing has made him more appreciative of the honours bestowed on him, such as that of heading an iconic festival like Glastonbury.
"The main difference now is that you're probably more appreciative of it than when you're 25 and full of spunk and can't see further than the nearest vodka bottle on the table.
"Nowadays I'm sort of like, 'This is all really cool'. It's actually cool to get an invitation from Michael and the family."
Join our new commenting forum
Join thought-provoking conversations, follow other Independent readers and see their replies