Kaiser Chiefs at Glastonbury 2014: Best songs to download and why you should watch their set
Gloriously unfashionable but sing-a-long anthems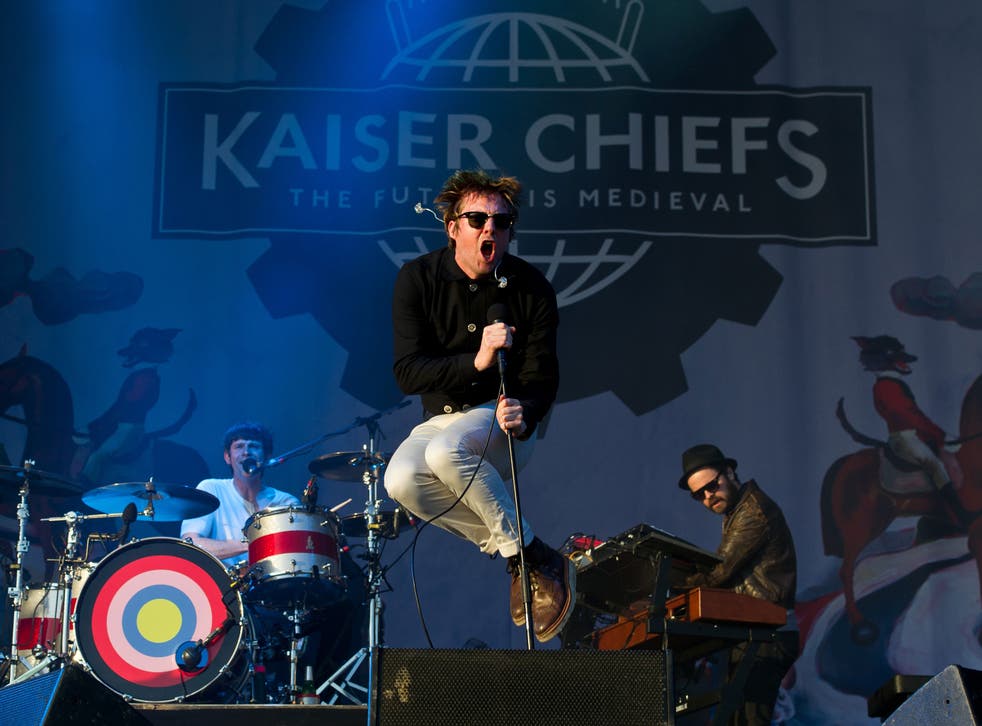 Who are they? You may not like it but when British rock is at its strongest, it's usually because the latest product of a proud seam of guitar-based, observational British "art-school" pop-rock, stretching from The Who and The Kinks via The Jam to Blur is leading the charge. And right now the gloriously unfashionable Kaiser Chiefs are practically the last band standing from that glorious lineage.
When are they performing? Kaiser Chiefs will take to the John Peel Stage on Saturday night as headliners at 10.45pm.
Where can I catch them on TV? Kaiser Chiefs' set will be shown on BBC Three from 11pm on Saturday night.
Best bands to see at Glastonbury that might have slipped your radar

Show all 10
Why watch their set? There won't be glitch-based experimentalism delivered by icily uncommunicative hipster singers at their Glasto set.
But there will be a brisk detonation of sing-a-long anthems, delivered with verve and fronted by a singer in Ricky Wilson who will charge into the crowd like a demented children's entertainer in a bid to give the festival crowd value for their over-priced tickets.
While their 2005-era indie contemporaries have crumbled, the Kaisers fought back from adversity to regain the number one slot this year. If their failing is to write songs with tunes and memorable hooks then they'll plead guilty.
Kaiser Chiefs will be entertaining festival crowds in ten years time so best to succumb now and join the Glastonbury first-timers throng chanting: "Oh my god I can't believe it, I've never been this far away from home…"
Best Kaiser Chiefs hits to download
1) I Predict A Riot
2) Oh My God
3) The Angry Mob
4) The Factory Gates
5) Ruby
Recommended for Kaiser Chiefs fans: Kasabian - The Pyramid Stage, Sunday, 9.45pm
Join our new commenting forum
Join thought-provoking conversations, follow other Independent readers and see their replies