Black Honey, Sneaky Pete's, Edinburgh, gig review: 'Debbie Harry for 2016' mesmerises the crowd
Black Honey look very comfortable in the limelight
Chris Green
Thursday 03 March 2016 13:01 Comments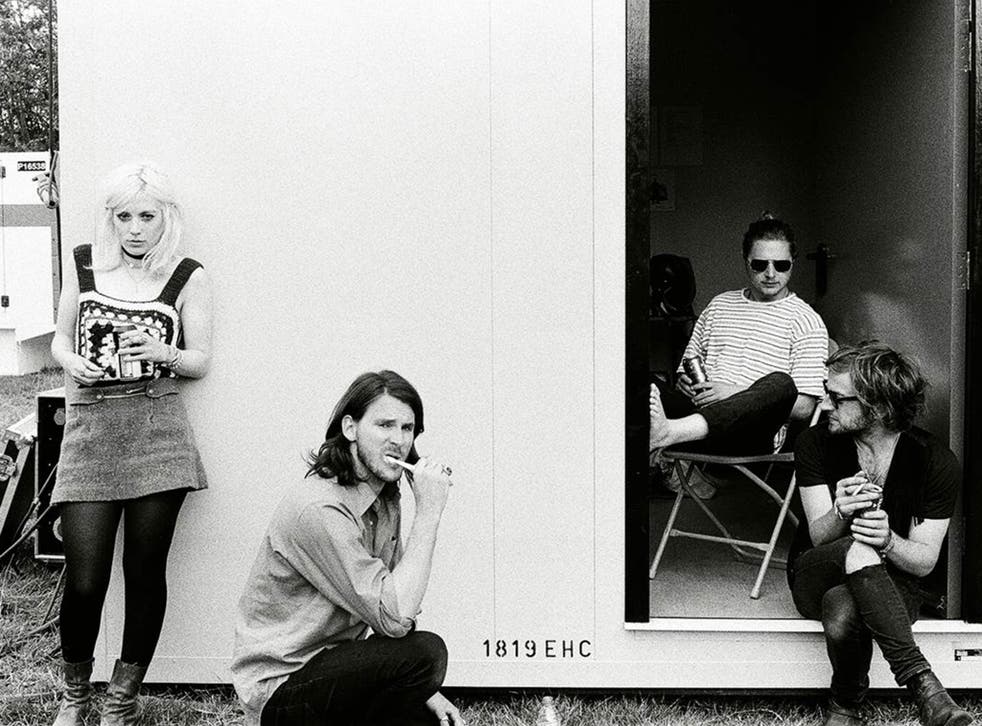 For a band that has apparently spent the best part of the last few years trying not to be famous, playing underground shows in their home town of Brighton and only sporadically releasing material online, Black Honey look very comfortable in the limelight.
The four-piece's frontwoman Izzy Baxter has been described – by Vogue, no less – as a "Debbie Harry for 2016", and she mesmerised this sweaty and sold out Edinburgh crowd from the first note of this raucous hour-long set.
The collection of tags that Black Honey use to described their music on their website - "60s alternative female fronted indie psychedelic rock" - gives a sense of their mixture of styles. They are stylish, melodic and noisy in equal measure, but it is the hypnotic quality of Baxter's vocal delivery which makes them stand out.
At the moment, the band appear happy with their cult-like following and treated parts of the show like some sort of rock seance. "We're Black Honey and you are with us now," Baxter told the audience during a break between songs. "We'll see you on the other side."
The frontwoman has said in the past that if she had her way, Black Honey would still be a "secret band". Based on last night's evidence, she is unlikely to get her wish.
Register for free to continue reading
Registration is a free and easy way to support our truly independent journalism
By registering, you will also enjoy limited access to Premium articles, exclusive newsletters, commenting, and virtual events with our leading journalists
Already have an account? sign in
Join our new commenting forum
Join thought-provoking conversations, follow other Independent readers and see their replies