Foals, Manchester Arena, gig review: Band have evolved into a much grittier and riff-based outfit
This was probably the most reactionary crowd I've seen at an indie gig in recent memory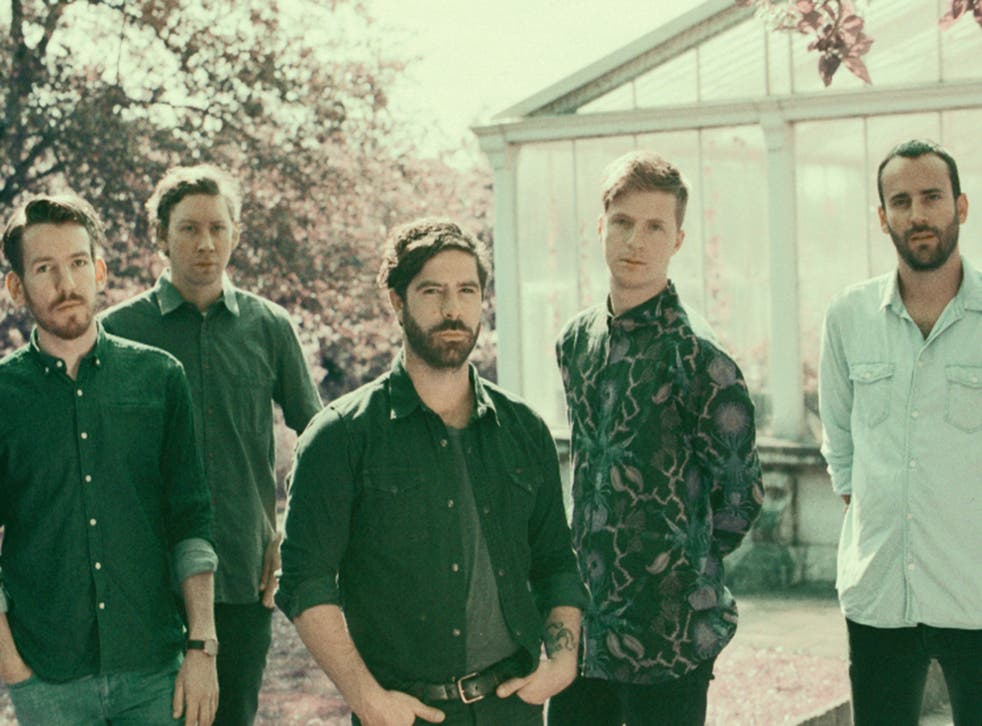 There's still a strand of common thinking that Foals are essentially just a math-rock band and whilst they are still armed with plenty of sonic attributes to align with that: complex, looping and twinkling guitar lines laid over rapid fire drums etc, they have evolved into a much heavier, grittier and riff-based outfit and this is perhaps the biggest takeaway from tonight's performance.
The band open with the trio of "Snake Oil" "Olympic Airways" and "My Number" which sets the tone for an evening that weaves between thundering drums and shattering guitars with almost Sabbath-esque riffs to more melodic disco and pop-tinged moments. It's a colliding of worlds and sounds and given the large space the band are occupying, they are at their most powerful when loudest and densest, with the possible exception of "London Thunder" the slowest groove of the evening, illuminated deftly by glimmering yet melancholy guitar lines.
The closing salvo of "What Went Down" and notably beefed-up "Two Steps, Twice" sends the crowd into a riotous dizzy; multiple circle pits swirl like swarms and masses of bodies crash and collide in what is probably the most reactionary crowd I've seen at an indie gig in recent memory.
Join our new commenting forum
Join thought-provoking conversations, follow other Independent readers and see their replies