Jagwar Ma at Village Underground, London - gig review: get ready for a psychedelic sunshine trip
The crowd were treated to a first-listen of new tracks from the bands as-yet-unnamed new album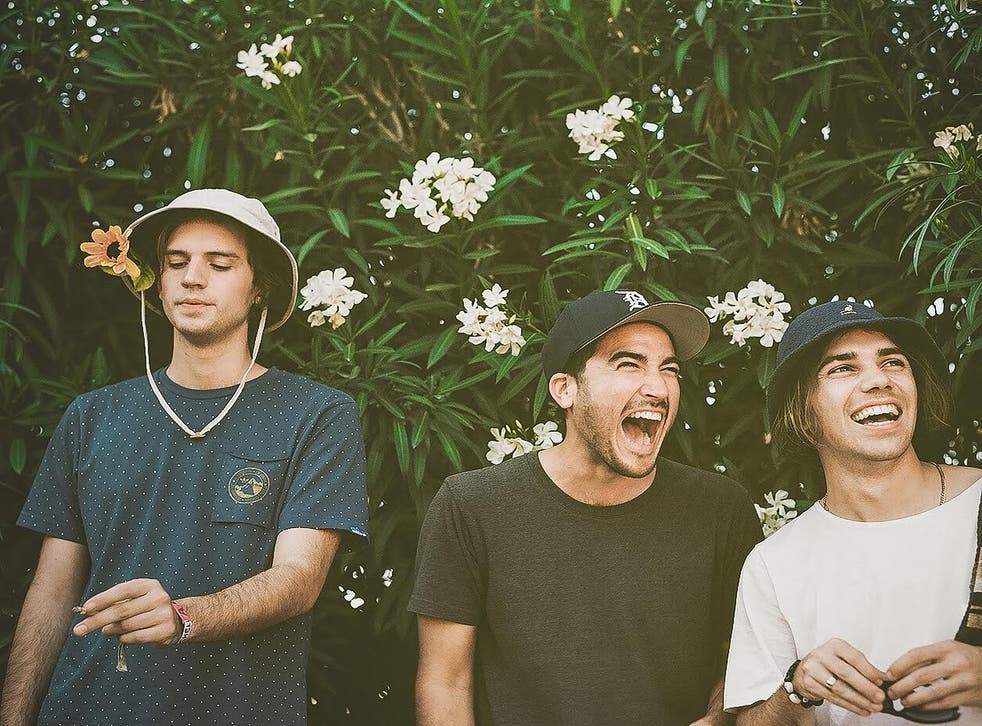 When Jagwar Ma arrived on these shores from Australia in 2013 with tunes by way of Manchester's early Nineties indie-dance scene, the hype was not inconsiderable. Even Noel Gallagher, a man whose legendary acidic tongue normally uses bands as target practice, was swept up in the excitement. "The future of the galaxy depends on the Jagwar Ma record" was his Noelian commendation.
Three years later, the solar system remains intact, and though it's hard to attribute that solely to the trio's debut album Howlin', there is no doubt the record was a cut above most acid house revivalists. Recalling the headiness of that era while actually remembering to pack the tunes (many of which could have belonged to The Beach Boys), Howlin' was a record that looked back while living in the moment: a loose fit for hipsters too young for baggy first time around.
Following on from a support slot with fellow Aussie psychers Tame Impala, Jagwar Ma are gearing up for the release of their as-yet-untitled second album, road testing new material on a short UK tour. At the sold out Village Underground, a club venue by night, Jagwar Ma find themselves in their natural element. It might be unseasonably bleak outside, but inside, the warehouse space is transformed into a psychedelic sunshine trip within seconds of opener "Man I Need's" shuffling beat.
In the flesh, tunes are morphed, twisted and elongated to disorientating effect: "Uncertainty" goes full-on 2am Hacienda, while at its conclusion the harmonious "Come Save Me" sets off on an unrecognisable voyage reminiscent of the Chemical Brother's "The Private Psychedelic Reel". For this, a nod must go to synths man Jono Ma: while singer Gabriel Winterfield is an ebullient focal point, in lieu of a drummer Ma uses samples and programmed drums like a DJ to distort songs as far from their origins as he sees fit.
Three promising new tracks won't have fans scratching their heads at a strange new direction: while more stern than previous, stylistically "Obi Wan" could theoretically fit on, say, Screamadelica, a record which evidently remains a Jagwar Ma touchstone. But they'll have to go some to better the Madchester-meets-Melbourne epic "The Throw", which revels in its expansive acid house outro, bringing the night to the perfect trippy, technicolour finale.
Register for free to continue reading
Registration is a free and easy way to support our truly independent journalism
By registering, you will also enjoy limited access to Premium articles, exclusive newsletters, commenting, and virtual events with our leading journalists
Already have an account? sign in
Register for free to continue reading
Registration is a free and easy way to support our truly independent journalism
By registering, you will also enjoy limited access to Premium articles, exclusive newsletters, commenting, and virtual events with our leading journalists
Already have an account? sign in
Join our new commenting forum
Join thought-provoking conversations, follow other Independent readers and see their replies