Alanis Morissette corrects 'Ironic' lyrics in new performance
Her most famous song gets a 2015 update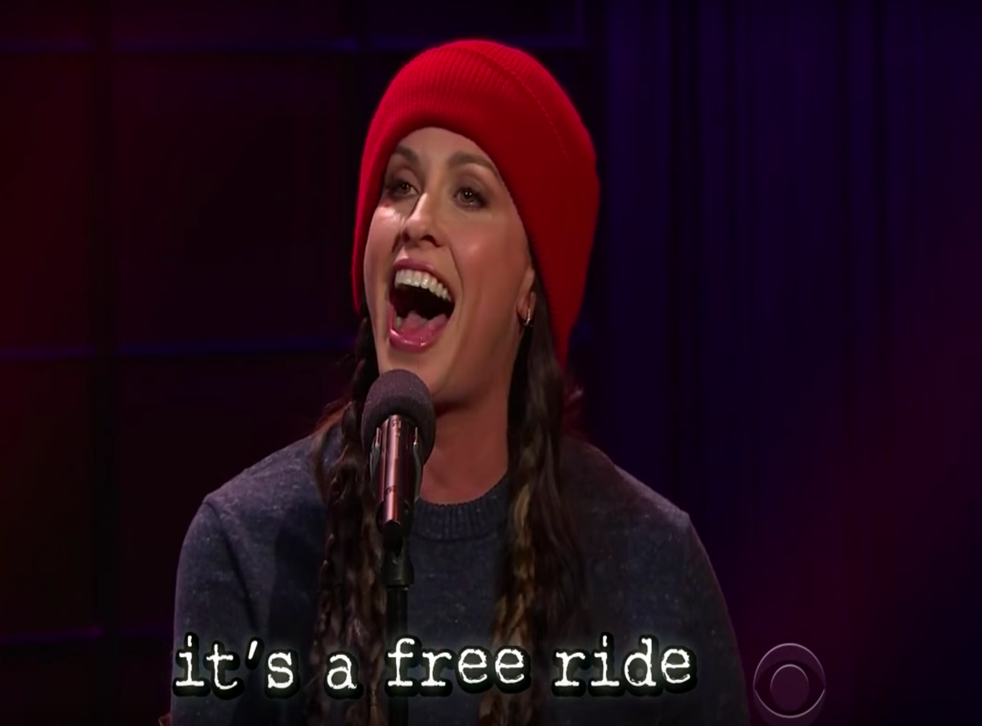 Alanis Morissette has caught a lot of flak for the lyrics to 'Ironic' not actually featuring examples of irony over the years, along with a passionate defence of them in the form of a think piece explaining how the entire song is essentially ironic.
Wherever you stand on the matter, she's this week given the 'Jagged Little Pill' track an overhaul, with a little help from James Corden on The Late Late Show.
Most of the updated lyrics are a bit obvious - a little Netflix here, a little Uber there - though she does get in this excellent dig:
"It's like ten thousand males late-night hosts, when all you want is just one woman. Seriously."
Join our new commenting forum
Join thought-provoking conversations, follow other Independent readers and see their replies