Aled Jones outsells Zayn Malik - with album of folk duets with his younger self
One Voice is a collection of traditional songs sung by the Welsh choirboy when he was 16, and was kept in a cupboard for safe-keeping by his parents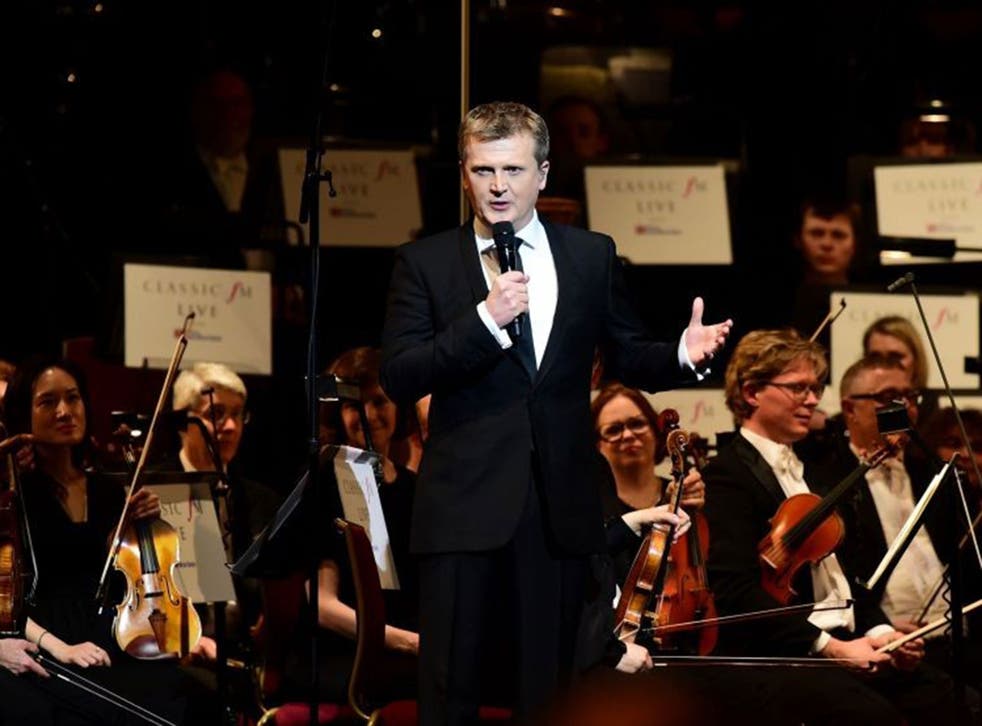 The former One Direction idol Zayn Malik might command an army of screaming fans. But he has now been outsold by a collection of forgotten folk recordings by the one-time angelic choirboy Aled Jones, which sat in an airing cupboard for 30 years.
Despite a huge marketing campaign to launch Malik's solo career, he has been humbled by the Songs of Praise host, 45, who melted hearts back in 1985 with his version of Walking In The Air from The Snowman.
One Voice, a collection of traditional songs sung by the Welsh choirboy when he was 16, and kept in a cupboard for safe-keeping by his parents, has entered the album charts at number six.
His biggest hit for 31 years, Jones comfortably outsold Malik's debut solo album Mind of Mine, which slipped down the chart to number nine. Jones also finished ahead of Malik's pop rival, Justin Bieber.
Jones, who built a successful television presenting career after his voice broke, duets with the recordings of his younger self on One Voice, which features works by Handel, Purcell and Britten as well as interpretations of standards including Danny Boy and Lark in the Clear Air.
"We were sitting around the kitchen table one day, when my mum suddenly announced that there was an album of folk songs of mine that had never been released," Jones recalled.
"When she asked my dad where it was, he said that the tape of recordings was in the airing cupboard, to keep it dry, sandwiched in-between my old pants and socks."
"At the time, my voice had broken, so the record company decided not to release it. I didn't even remember recording the album, but when I listened to it at my parents' house, I felt like a proud uncle or father. From that came the idea to release the album of duets, featuring my voice as a boy and now as an adult."
Alerted to his top ten triumph, Jones said: "Who'd have thought I'd be in a chart with Justin Bieber and Adele! Thanks to everyone for making a 45-year-old ex-choirboy very happy."
Jones, who also presents ITV's Weekend breakfast show, will embark upon a 22-date tour of the UK's cathedrals. He will sing alongside projections of his younger self during the concerts. Whilst Malik is used to entertaining stadiums filled with shrieking One Direction fans, Jones's tour will end with a performance at his hometown cathedral in Bangor in July.
One Voice, also number one in the Classical Chart, was released by Classic FM's own label – Jones presents a regular show on the commercial station.
Join our new commenting forum
Join thought-provoking conversations, follow other Independent readers and see their replies