Back in the groove: Daft Punk and Arctic Monkeys send vinyl LP sales rocketing by 100 per cent
Bands help push the popularity of the revived format to renewed heights this year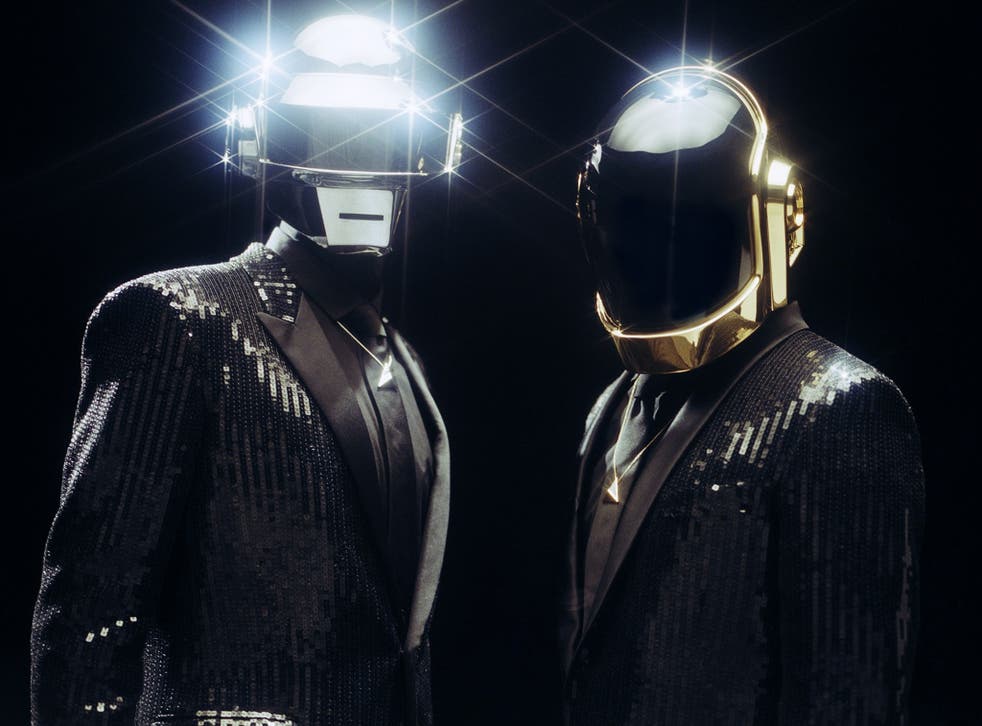 Daft Punk helped push annual sales of vinyl LPs over the half a million mark for the first time in more than a decade, according to an analysis by industry body BPI.
Releases by the French dance duo as well as Arctic Monkeys and David Bowie have helped push the popularity of the revived format to renewed heights this year.
Almost 550,000 LPs have been bought by music fans so far in 2013, already giving vinyl its most successful year since 2003.
The year-to-date sales figure reflects year-on-year growth of over 100 per cent, doubling vinyl's market share in the last 12 months. LPs now account for 0.8 per cent of all albums sold in the UK – as recently as 2007 its share was just 0.1 per cent.
The surge is partly due to Record Store Day, the one-day celebration of independent record shops in April, which generated £2 million worth of vinyl sales itself alone. However a BPI survey found that a number of regular vinyl purchasers never listen to their releases since they do not own a turntable.
With around 15,000 LPs currently being bought every week, the BPI is estimating that more than 700,000 units could be sold by the end of the year, the highest total sales since 2001, potentially generating £12 million at retail.
Whilst Daft Punk currently leads the chart for the biggest-selling LP of the year with Random Access Memories, Oasis hold the title for the top two best-selling LPs since Official Charts records began.
The Britpop-defining (What's the Story) Morning Glory has sold more vinyl records than any other release since 1994, narrowly edging ahead of the band's debut Definitely Maybe which takes the number two spot.
Geoff Taylor BPI chief executive said: "The LP is back in the groove. We're witnessing a renaissance for records – they're no longer retromania and are becoming the format of choice for more and more music fans. This year has been a treat for vinyl aficionados with releases from Daft Punk, David Bowie, Arctic Monkeys and Black Sabbath.
Enjoy unlimited access to 70 million ad-free songs and podcasts with Amazon Music Sign up now for a 30-day free trial
Sign up
"Whilst sales only account for a small percentage of the overall market, vinyl sales are growing fast as a new generation discovers the magic of 12 inch artwork, liner notes and the unique sound of analogue records, often accompanied by a download code for mp3s."
Mr Taylor predicted that vinyl sales would receive a Christmas boost from new LPs by Arcade Fire, Paul McCartney, Pearl Jam, and Jake Bugg.
A BPI online poll of 1,700 vinyl buyers found that seven in 10 buy vinyl records at least once a month.
The appeal of vinyl isn't just limited to those with a turntable – 3.7 per cent of respondents said that they bought it despite not owning one. The survey also found that the typical vinyl buyer has 300 LPs in his or her collection, and 80 singles.
The figures show that independent retailers are by far the most popular outlet for purchasing vinyl. However, a large number of physical and online retailers were named as regular shopping destinations for vinyl hunters including Amazon, eBay, charity shops and second-hand stores. The poll showed that 35 to 44 year olds are the largest vinyl consumer group.
When quizzed on why they preferred the vinyl format to CD or digital music, respondents praised the enjoyment of the process of playing a record, the quality of sound and the cover art as the main reasons.
Top 10 Best-selling Vinyl LPs 2013 (to date)
Position/Title/Artist
1 Random Access Memories, Daft Punk
2 AM, Arctic Monkeys
3 The Next Day, David Bowie
4 Tomorrow's Harvest, Boards of Canada
5 Like Clockwork, Queens of the Stone Age
6 Amok, Atoms for Peace
7 Modern Vampires of the City, Vampire Weekend
8 Trouble Will Find Me, The National
9 Push the Sky Away, Nick Cave & the Bad Seeds
10 13, Black Sabbath
© Official Charts Company
Join our new commenting forum
Join thought-provoking conversations, follow other Independent readers and see their replies