Bay City Rollers: Baying fans welcome the return of rampant Rollermania
The first Barrowlands show sold out in three minutes, the second in 15. The tour has so far done £400,000's worth of business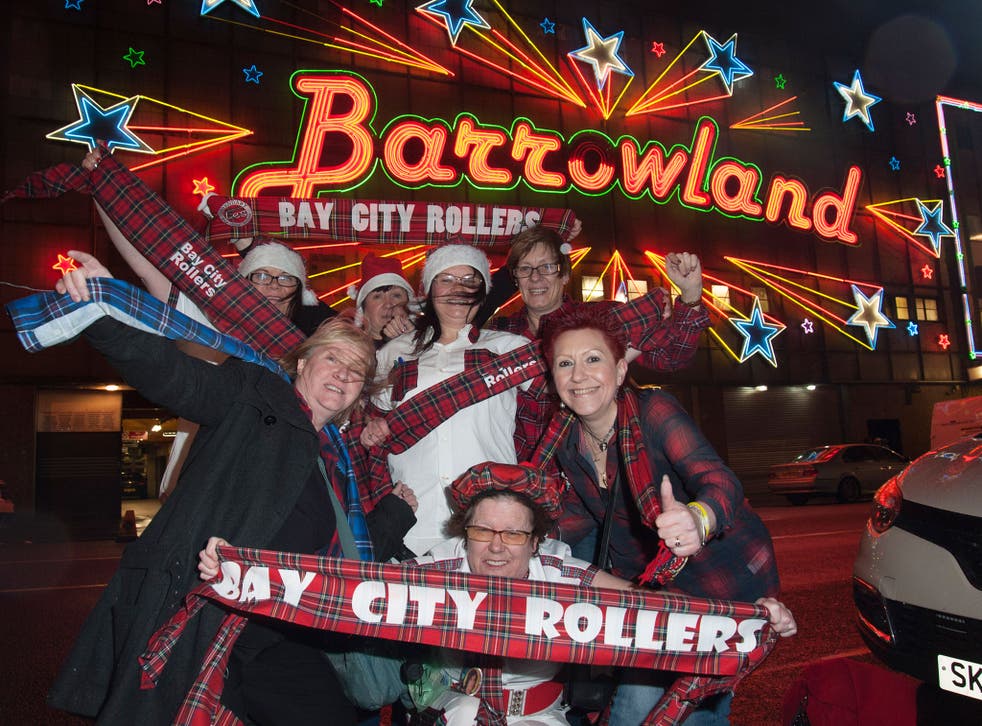 "This is definitely a big deal," smiles Shirley, a Bay City Rollers fan who is first in the queue for one of the most unexpected but eagerly awaited comebacks of 2015. She and her partner don't look like stereotypical Rollers fans; an older couple, he is wearing a smart suit and she has no trace of tartan in her outfit.
Yet their devotion to the cause of the 1970s Scottish superstars is strong. "We got here four hours ago," he laughs, just as the shutters roll up at Barrowlands, the Glasgow venue where a cheering, eager queue stretches for 200 metres around the block.
Among those waiting in line for the return of three of the original Bay City Rollers, the mood is a blend of hen-night exuberance and steely determination on a windy Sunday night. Groups of women, mostly of a certain age, wear trousers, skirts and novelty hats in the Rollers' distinctive tartan. Some break into spirited versions of the group's hits.
"I bought the tickets for my wife's Christmas," says John, one of a distinct minority of men waiting for the doors to open. "I saw them before they were famous. They used to come and play in the Borders," he says of the group founded in Edinburgh in 1966, briefly calling themselves the Saxons before switching to the name that would carry them to worldwide fame and record sales of more than 120 million. His wife, Moira, saw them back in the Seventies, too. "They were brilliant," she says, "and they will be again."
They were over in a relative flash, but that fact shouldn't play down their impressive success. Their peak started with a run of five top five UK hits in 1974, including the still-familiar "Shang-A-Lang" and "Bye Bye Baby", and came to an end with 1976's "Saturday Night", their only US No 1.
This reunion of a trio of key members (Les McKeown, guitarist Stuart "Woody" Wood and bassist Alan Longmuir) has captured the attention of the fans and international media. What was first devised as a one-off seasonal Barrowlands date has evolved into four dates at the venue, followed by two in Edinburgh and one each in Manchester and London before the new year. The first show sold out in three minutes, the second in 15. The tour has so far done £400,000's worth of business on nearly 12,000 tickets.
"We didn't get tickets when they went on sale," says Angela, one of the younger fans, "so I had to pay £200 to get them afterwards. It's all for my mum, she's the one who really loves them. It's going to be amazing."
Join our new commenting forum
Join thought-provoking conversations, follow other Independent readers and see their replies