Beyoncé: Lemonade lyrics the singer's fans think are about Jay-Z
'If you try this sh*t again / You gon' lose your wife'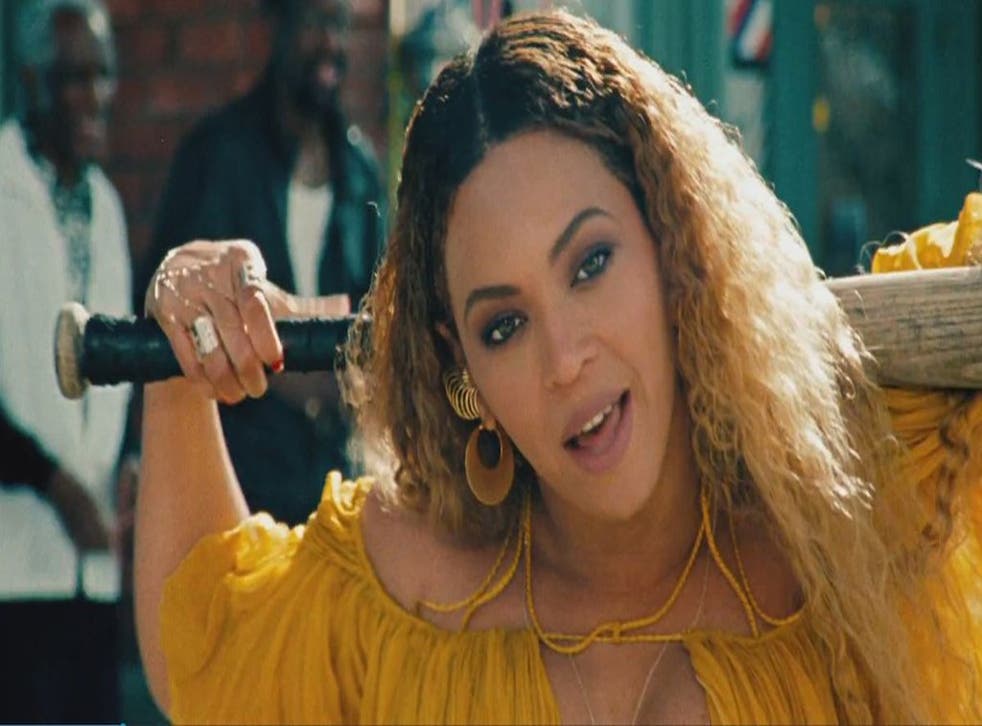 With the 'surprise' release of Lemonade, Beyoncé managed to get the entire Twittersphere talking about primarily one thing: her relationship with Jay-Z.
The singer may have said many of the lyrics are written from the perspective of her mother, yet fans are speculating they are really about Beyoncé's relationship with her husband.
In May 2014, the pair, along with Beyoncé's sister Solange, were caught on CCTV having an argument in an elevator. So could these lyrics be about the fallout that may have led to that incident?
Here are the lines currently getting fans talking about the relationship.
From the track "Don't Hurt Yourself": "Who the f*ck do you think I am? / You ain't married to no average b*tch, boy / You can watch my fat ass twist, boy / As I bounce to the next dick, boy
Every cameo in Beyoncé's Lemonade

Show all 16
"This is your final warning / You know I give you life / If you try this sh*t again / You gon' lose your wife"
From the track "Pray You Catch Me": "You can taste the dishonesty / It's on your breath as you pass it off so cavalier"
From the track "Sorry": "Looking at my watch, he shoulda been home / Today I regret the night I put that ring on / He always got them fucking excuses
"He only want me when I'm not on there / He better call Becky with the good hair"
From the track "Hold Up", which features Beyoncé smashing up cars in the video: "Something don't feel right / Cause it ain't right / Especially comin' up after midnight"
Is she really talking about Jay-Z? Perhaps, but the pair seem to have made up again, as Jay features in the latter half of the album's visual companion, and the album is currently only available on his streaming service Tidal. We'll find out what they're really about when one of them eventually comments on the lyrics (if they ever do).
Beyonce Superbowl performance
Meanwhile, sources have said it will be a long while until the album reaches any other streaming services.
Join our new commenting forum
Join thought-provoking conversations, follow other Independent readers and see their replies